Hi my friends!  I hope you like these gift guides. The categories below are in this order, in case you'd like to skip any one and scroll down:
Gifts for the parents/grandparents
Gifts for men
Gifts for the bestie/sis
Gifts for kids/teens (admittedly I don't know much about teens but there are a couple goodies in there!)
Enjoy!
Gifts for parents/grandparents :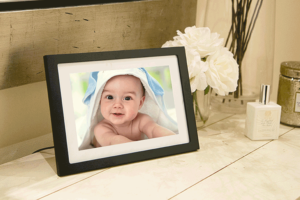 Skylight revolving pic frame (we gifted this to Matt's parents last year and they love it. Its super cool because whenever we take pics of the kids.. whether we are off at Disneyworld, or a pool, or whatever… we can send our favorites directly to their frame via email, so Matt's parents will be be sitting at home and all of a sudden the new pics start rotating in the frame for them to see! Super clear pictures; over 16k 5 star reviews!)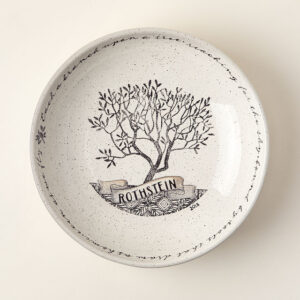 Family Tree serving dish (So meaningful! Great for display or use for serving. High potential for teary eyes from recipient when gifting)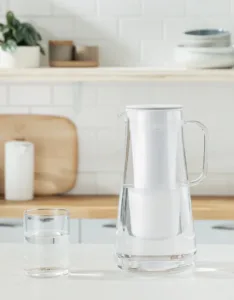 Lifestraw Home water filter pitcher (its gorgeous enough to keep on the counter or even dining room table, and makes water taste fabulous. Made of shatter-resistant, handblown glass. Pair this pitcher with the monthly filter replacement subscription for the ultimate thoughtful gift. Comes in multiple colors; ON SALE!)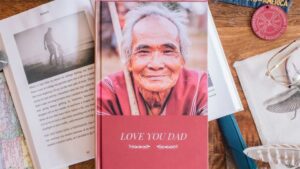 StoryWorth (SUCH a meaningful gift. Every week, the subject is emailed a question such as "what is your first memory?" or "tell me about your favorite band/musician and why its meaningful to you" and they email a response back. At the end of the year, they receive a beautifully bound book with photos, all about their life!)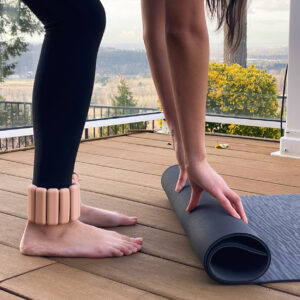 Bala bangles (for the active parent/grandparent, these are baby soft, actually attractive, and are meant to add some resistance to a) workouts and b) life, like a normal walk from point a to point b. Lots of colors to choose from! Can go on wrists and/or ankles. One size fits all.)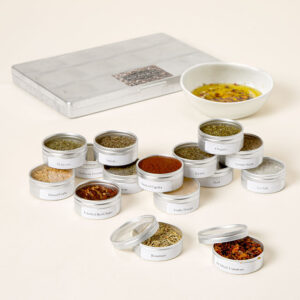 Gourmet Oil Dipping Spice Kit (for the culturally curious foodie! Meant to let them taste the core flavors of international cuisines.)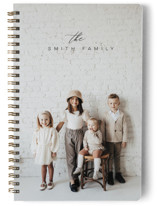 Minted Personalized Planner (this is one of those meaningful gifts that will have them smiling all year long.  I suggest the "weekly planner" option; and it'll be right around $30, so an economical gift option! You can pair it with a personalized calendar if you'd like to bulk the gift up a bit.)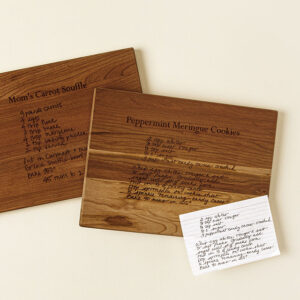 Personalized Family Recipe Board (so meaningful! Get their fave recipe and have it engraved on this board; they'll feel very "seen" and will keep it forever.)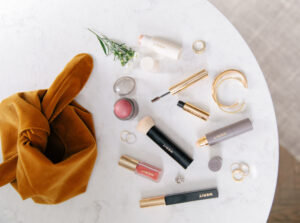 Merit Beauty (20% off right now, and they very rarely have sales! This makeup is truly perfect for mature skin because it's not at ALL powdery or drying– a common concern for women with aging skin, especially on the under-eye area.  I got my mom the concealer, highlighter, blush, and lip oil for her birthday, and she said she's totally converted to Merit now from her much-more expensive department store brand. It is the perfect gift because it comes in the signature corduroy bag, which can be used as a clutch and would be a nice gift in and of itself!!)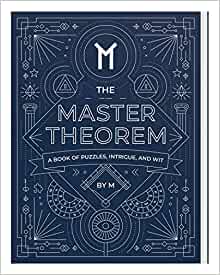 Master Theorem book of puzzles (This book has a cult following after being blown up by the New York Times… perfect for cozying up on the couch and exercising your brain!)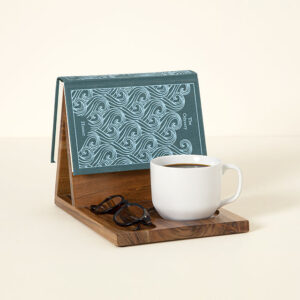 Book nook + Reading valet (…uhh was this thing literally made for my mother?? Place for their beverage, eyeglasses and book, and a hidden spot for their phone to keep it on them but out of view. Its also a caddy so they can move their whole situation from downstairs to upstairs, for instance. LOVE!)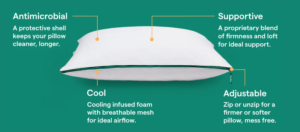 Marlow Pillow (Up to 40% off right now, and if you use my link it'll give you an extra 20% off!  This pillow is SO GOOD. This is a customizable, 3-in-1 pillow meant to keep you at a comfy temperature all night, support your neck & shoulders, and it has totally upped our entire sleep situation.)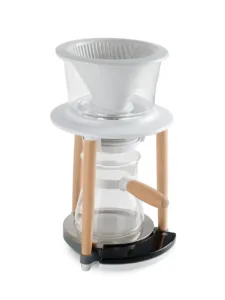 Smart Pour Over Coffee Maker (So beautiful, so luxurious. and while this isn't a cheap gift by any means, this particular model is one of the most cost effective ones I could find. If your parents are like ours, they've had the same coffee maker for a decade.  This thing =  a whole new worldddd.)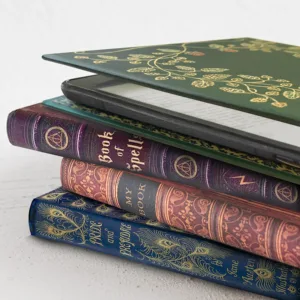 Personalized Hardback Kindle/Tablet Cover (I'm with my parents on this one… I miss real books! You can get a touch of the real thing while using a Kindle with these vegan leather and antique paper covers. You can pick the colors and design on the front and add an inscription inside! )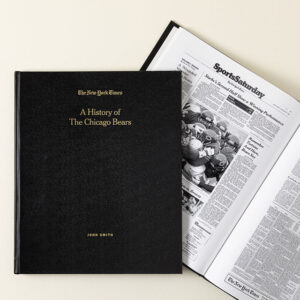 Custom Football Team Book (Retraces the history of their favorite team, complete with gorgeous photos. You can inscribe the inside as well. This one will be going to my step dad and uncle.)
MAN IN YOUR LIFE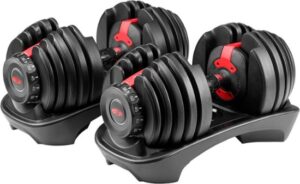 Bowflex Adjustable Dumbells (I got these for Matt 3 years ago and he uses them literally every single day. Not cheap, but on sale! Super convenient, versatile, and an efficient use of space. Over 19,000 5 star reviews!)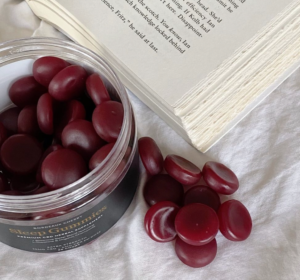 CBD sleep gummies (Code Fashionveggie should work for discount. Matt is obsessed with these. He loves the taste and how they are super effective at putting him to sleep without a hangover!)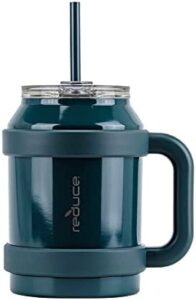 50 oz Reduce mug (In my experience, men don't tend to hydrate enough. Maybe its just the ones in my family. Regardless… yall know how much I love this giant mug. It keeps drinks cold ALL DAY LONG literally, and since using it, Matt is now hydrated for the first time since birth.  He got the color Dark Web.)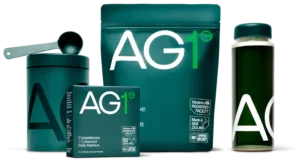 Athletic Greens subscription (every man in my family is now hooked on AG, from my stepdad to my husband to my nanny's husband, lol. They ALL say it makes them feel so much better– more energetic with better mental clarity. Matt always drinks it before going to play tennis.  My special link will get extra travel packs added to their subscription!)
"Somebody Wood" Body Wash (this scent is sexy, on the masculine end of unisex, and the fragrance is non-toxic + transparent. True luxury to shower with!)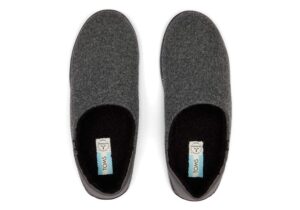 TOMS slippers (cozy, eco-conscious, cushion-y, and hardy. Matt has had his for 2 years now and still going strong!)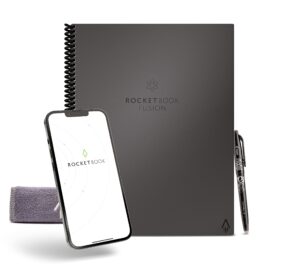 Rocketbook Fusion Reusable Smart Notepad (for the tech savvy guy! eco-friendly alternative to a paper notebook; meant to keep you organized. Includes a task list, weekly planner, monthly calendar, OKR goal template, idea list, dot-grid, and lined pages. 4.5 star reviews of over 47,000; comes in lots of colors.)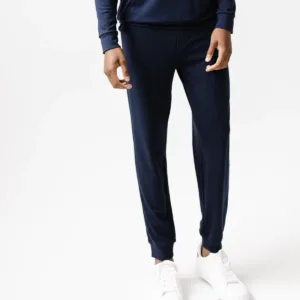 Cozy Earth jogger set (code fashionveggie40 will get you 40% off! Only jogger set Matt wears… and loves! Super soft but thicker fabric, and looks good in public; not only for lounging. Very luxurious, comfy, and eco-friendly… It'll be his favorite thing! Matt wears the joggers and the Pullover crew.)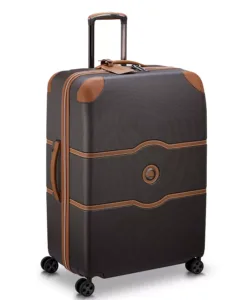 The Viral Delsey Luggage (on sale, thank goodness!  Perfect for the man who likes to travel or goes away on business often.  Vegan leather trim, 10 year warranty, super easy and smooth to maneuver.  Notoriously good for long trips away due to how roomy it is… and dang good looking!)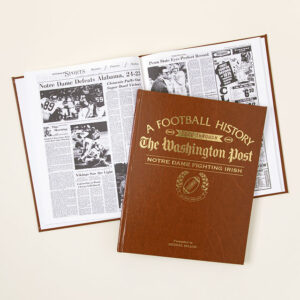 NYT custom football book (historic look-back at their fave team– perfect for the sports enthusiast. There's a baseball one available, too!)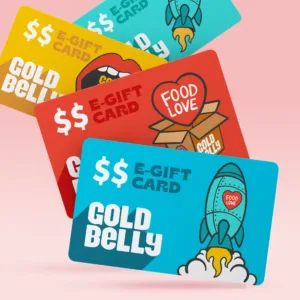 Goldbelly giftcard (With Goldbelly, you can ship food from your favorite restaurants to anywhere in the US!  Matt & I started using Goldbelly years ago during the beginning of the pandemic– we were stuck in the house, but we could support our favorite restaurants not only on a local level, even in Boston, LA, and NY. We would have an at-home date night in Dallas where we dined on our favorite pasta from the Manhattan.  Highly recommend!)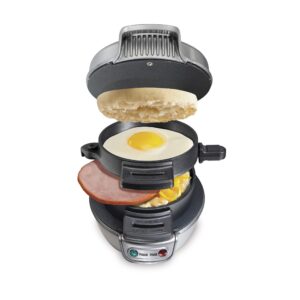 Breakfast sandwich maker (for the breakfast sandwich enthusiast! I'm getting one for Matt because he likes to put his vegan egg on an English muffin with veggie bacon and cheese… This thing is actually pretty inexpensive, and such a fun little kitchen gadget.)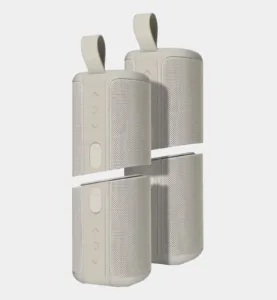 Kove Commuter 2 Bluetooth Speakers (We've had 2 of these for years now, and they haven't conked out yet despite constant use and travel in various environments. Perfectly compact for travel! It offers amazing, rich surround sound worthy of a much more expensive speaker… My father in law, who works in music, was amazed at the price when I told him during a family dance party! We have the Stone color.)
BESTIE/sis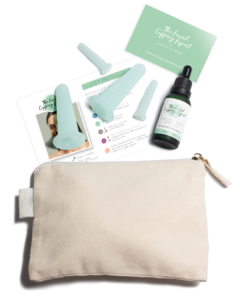 Facial cupping set + face oil (non-toxic + ethically made by small, woman-owned business. This is the kit I've been using for about 2 months now! I do a quick cupping routine about 3x per week and it has made my face look so much more "alive" and toned.  Highly recommend.  Cupping is addicting and will change your gift recipient's skincare game! Lots of videos on TikTok and youtube on how to do it… its easy!)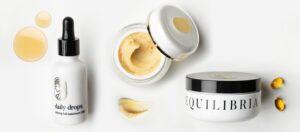 CBD gummies/bath soak/bath bombs (On sale right now, and I have a stackable code: fashionveggie!  This is all the ultimate luxurious self-care gift! The packaging is GORGEOUS which makes it an extra special gift.)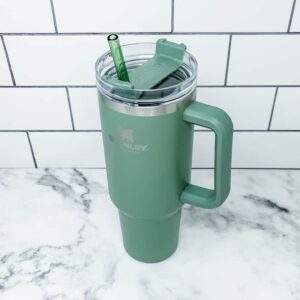 Stanley tumbler (They are actually in stock at the moment in many colors; it's a miracle!  You could fill this with her fave candy, a sweet note, or a gift card.  Very on-trend gift…For better or worse… right now everyone loves a Stanley mug!)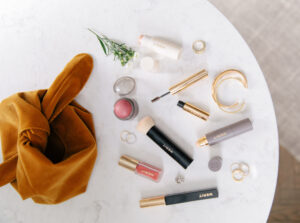 Merit makeup (I 100% recommend getting some merit beauty–even just a couple of things, like the highlighter and blush if you don't know her concealer color– because it'll come in the signature, famous merit bag! Such a special gift. All products are clean, vegan, sensitive-skin-friendly, and cruelty-free)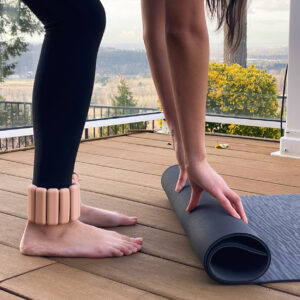 Bala Bangles (another "cool girl" on trend gift. They look cute, offer lots of color options, are made of baby-soft silicon, are one-size-fits-all, and help with everyday strength training!)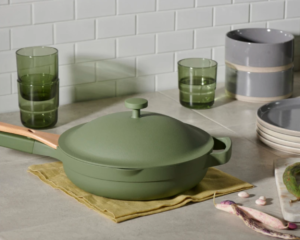 Our Place "Always Pan" (have tested this for a few months and have decided the pan is worth the hype. On sale! Non-toxic, non-stick ceramic, easy to wash, lots of cute colors, and just feels fancy to cook with it. I got them in Sage color.)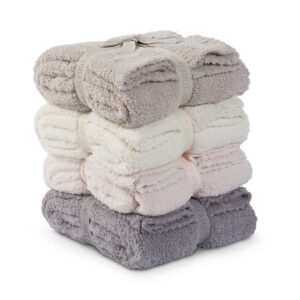 Barefoot Dreams blanket (On sale! It's the ultimate cozy gift… I waited to recommend this one until I washed it to see how it did, and it washed up nicely and if anything, got cozier! In person they are beautiful in addition to cloud-soft.)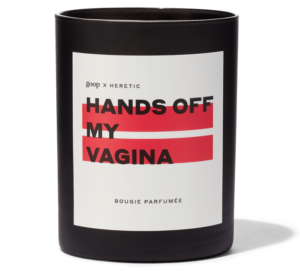 Phlur or Goop candles (I know I'm the fragrance grinch!! But these are the only brands I'll use for candles because they are transparent about the components of their "fragrance" ingredient— and, they are safer options if your gift recipient has kids around or is sensitive to fragrance! Phlur is a more cost-effective choice versus Goop.  Both brands are very luxurious! The Phlur one has a warm, cozy, campfire-type aroma that I adore…I'm not hugely into "sweet" floral fragrances, personally! The Goop one smells FANTASTIC, very sexy with hints of chocolate– it would be perfect for the woman who wants the BEST of the best and loves a feminist statement!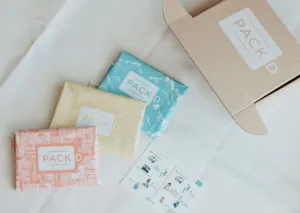 Packd Bags (Such a thoughtful and practical gift! Would be a good stocking stuffer, too.  These space-saving, pre-paid, pre-addressed mailer bags for travel are just so genius. Especially if the recipient travels for longer durations or is a mom… trust me, these are worth their weigh in gold!! Eco-friendly materials and mom-owned brand)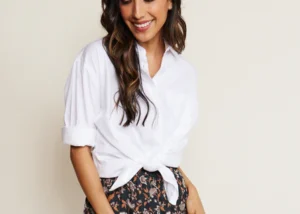 Able's "famous, perfect white button down" (my code fashionveggie40 will get you 40% off!  This top is seriously always sold out, but some are in stock right now. Everyone RAVES about how its truly the perfect fit, perfect level of crispness, and looks great on any bust size. It's also an ethical brand.. yay!)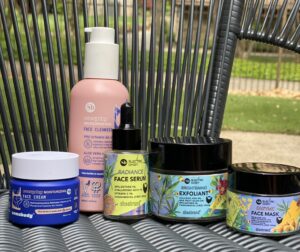 Somebody's electric daisy line (I know every online creator says this about their skincare of choice, but this stuff truly changed my skin for the noticeably better. I'm in love with it, and your gift recipient will be too.  Nicknamed "nature's botox" this line was developed by chemists and is cruelty-free + vegan. Code fashionveggie for $$ off!)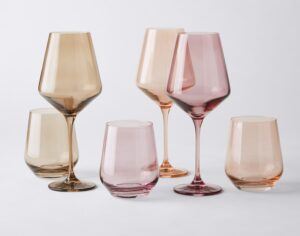 Estelle glasses (The "it" wine glass. For a friend or sis that likes to host, or who recently moved! Black-woman owned. Truly gorgeous, comes in basically any color, and a great collectible.)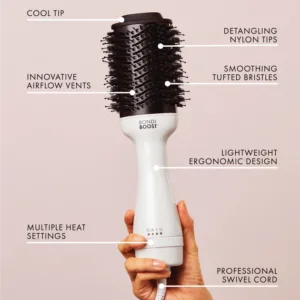 Bondi Boost Blowout Brush (Their Black Friday sale makes this 30% off. And let me just say, I HATE… despise.. blow drying my hair, and have no talent for it. But this little gadget is truly foolproof and dries your hair rapidly, giving it a ton of body! Makes me feel like I have a salon blow-out when I use it, it's incredible! Trust me on this one.)
KIDS
(I'm really into giving kids experiences as gifts right now, because I feel like we have so much random crap at the house! But these are things I think are worth the $$)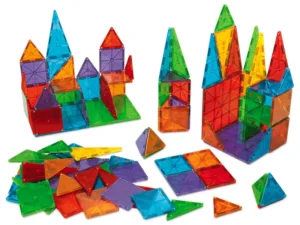 Magnatiles (I honestly don't know what we would do without Magnatiles. My boys are obsessed and they work really well together– truly, its been a bonding activity– to build houses/space shuttles/cars/etc! If you are new to the magnatile game, I would personally start out by buying 2 of these off-brand boxes since they're half the price & your kids will get twice as many pieces. They work just fine with the actual Magnatile brand pieces as well, so later on if you want to add those name brand ones– since they have special themed tiles such as truck, animal, etc– you can! Does that make sense?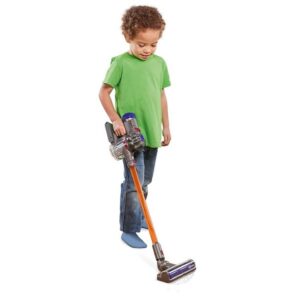 Kids Dyson vacuum (On sale, and inexplicably, kids love this thing!  I think its because they can feel included when you're cleaning; you know how kids love to have a "task" to do!)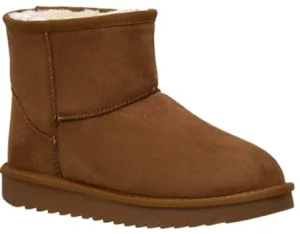 Ugg "Dupes" (these look and feel just like the real thing but they are vegan leather, water resistant, and much more affordable.)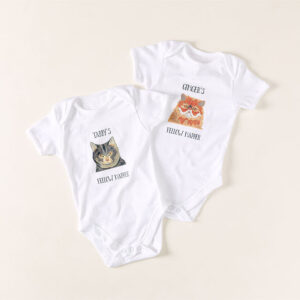 little cat napper baby-suit (customizable with your pets face! such a cute way to involve your fur child)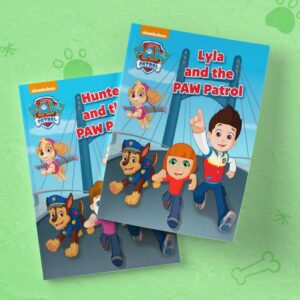 personalized book  (there's something truly magical about seeing themselves in a book with their favorite characters! River has a Paw Patrol book and Koda has a Blaze book. Highly recommend.)

100 Days of Kindness book (I love this!! so sweet and interactive.)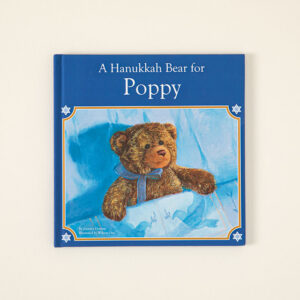 Hannukah Bear For ____ book (This is customizable! And such a lovely keepsake. Pair it with a stuffed bear!)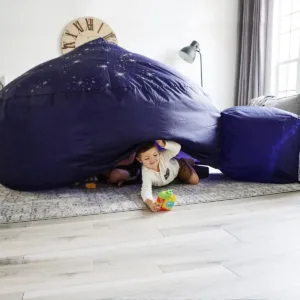 Starry Night air fort (we are getting this! so magical and cozy. big enough for mom and dad to pop in too!)
** For teens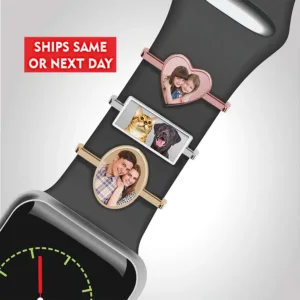 Charms to put on apple watch band (I hear this is a "thing" they love but I can't tell you much more about it! Could be cool to personalize some charms with pics of them and their friends on it, and mix that in with some "hearts" and other non custom charms.)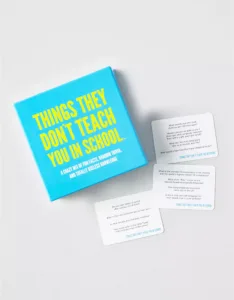 Things They Don't Teach You In School game (Great for teens to prepare them to enter the real world! Full of facts, general "life tips" and random fun trivia. Ie- why doesn't Mona Lisa have eyebrows?)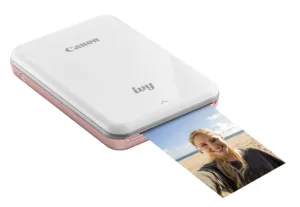 Canon Ivy printer for iPhone pics to come out as a sticker (ummm I would have been obsessed with this as a teen!!!)