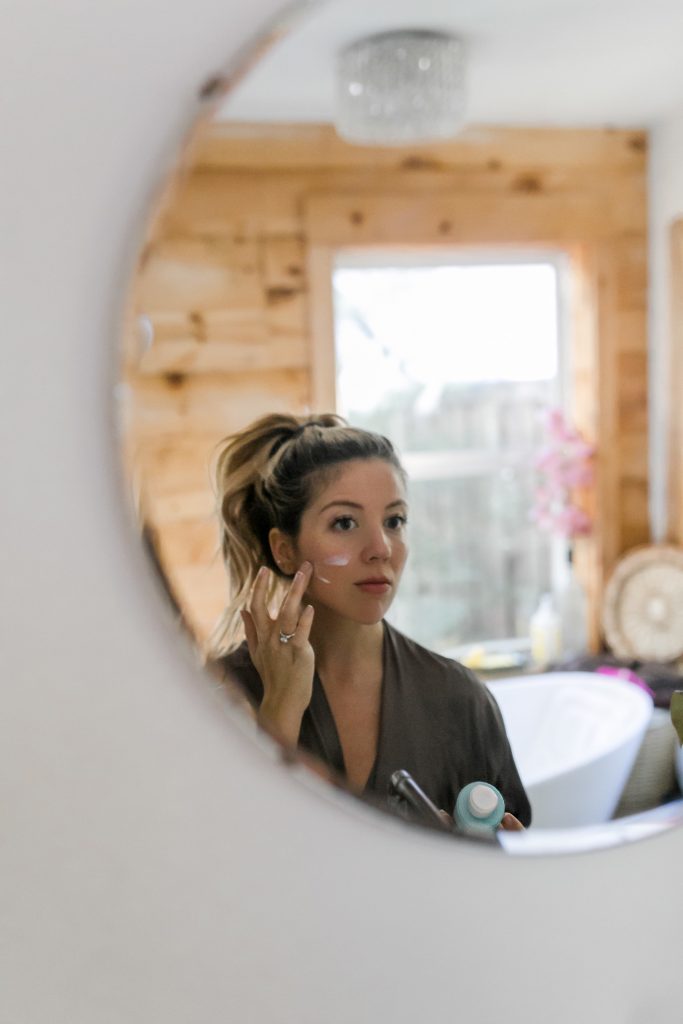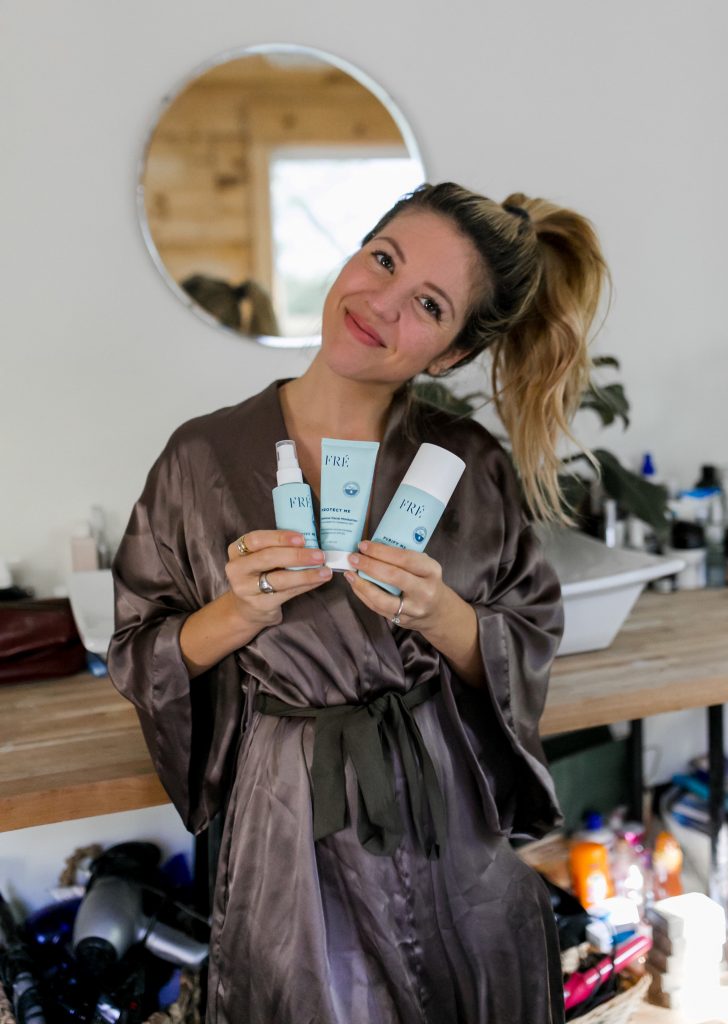 FRÉ skincare // satin robe (on major sale; other colors available)
*** FOR 25% OFF FRE SKINCARE, USE DISCOUNT CODE: FASHIONVEGGIE ***
So, I think that many of you have been following my fitness journey.  I have never felt better about the way my clothes fit… But I have noticed that all of the sweating has taken a little bit of a toll on my skin.  I was excited to learn about FRÉ, which combats workout-induced breakouts and aging with a revolutionary, natural blend of organic Argan oil and Argan leaf water extract, and Argan stem cells.  FRÉ has been featured in SHAPE and VOGUE magazines for a reason… It uniquely focuses on the active, outdoorsy woman.
This is a 3-step process… Easy peasy.  Each product is vegan, cruelty-free, hypoallergenic, and noncomedogenic (meaning, it is proven to not break you out!)
Step 1: "Protect Me" is a lightweight SPF30 moisturizer. It is waterproof, won't sting your eyes, and won't make you look "chalky." You're especially going to thank me for this if you are a runner or your workout involves being outdoors at all.  Trust me, as a former surfer, sweating out in the sun will seriously dehydrate your skin and put you at risk for early aging! 
Step 2: "Purify Me" is a  hydrating facial cleanser that prevents/treats breakouts and re-balances your skin pH.  Apply this after your workout… Bonus: it will feel GREAT, so refreshing!
Step 3: "Revive Me"  is an anti-aging serum that infuses your tired, overworked skin with vitamins, nutrients, and minerals.  It will stimulate collagen production and improve skin elasticity. Get your glow on!
I know a bunch of us here are tree-huggers, so I wanted to mention that for every skincare set sold, FRÉ plants an Argan tree!