To those of you who have followed me for awhile: you KNOW how much of a cruelty-free beauty junkie I am. And Sunday = my day to get my self-pamper on.  I've been so excited to get the chance to use the Moroccanoil products, mostly because I'd always heard such amazing things about the protective qualities of the hair care line. Between wanting to look nice for work and all of my photoshoots for the blog, I use heat styling on my hair WAY more than I probably should. Plus, I have a tendency to switch up my hair color often, which can obviously wreak havoc on your hair. I've joined Morrocanoil's #fearlessbeauty campaign, and for me it has two meanings: I can live without fear of damaging my hair because of these products, AND I can live without fear of sacrificing my values in order to have great beauty products, thanks to Moroccanoil's cruelty-free status + their formulations (which are free of any animal byproducts).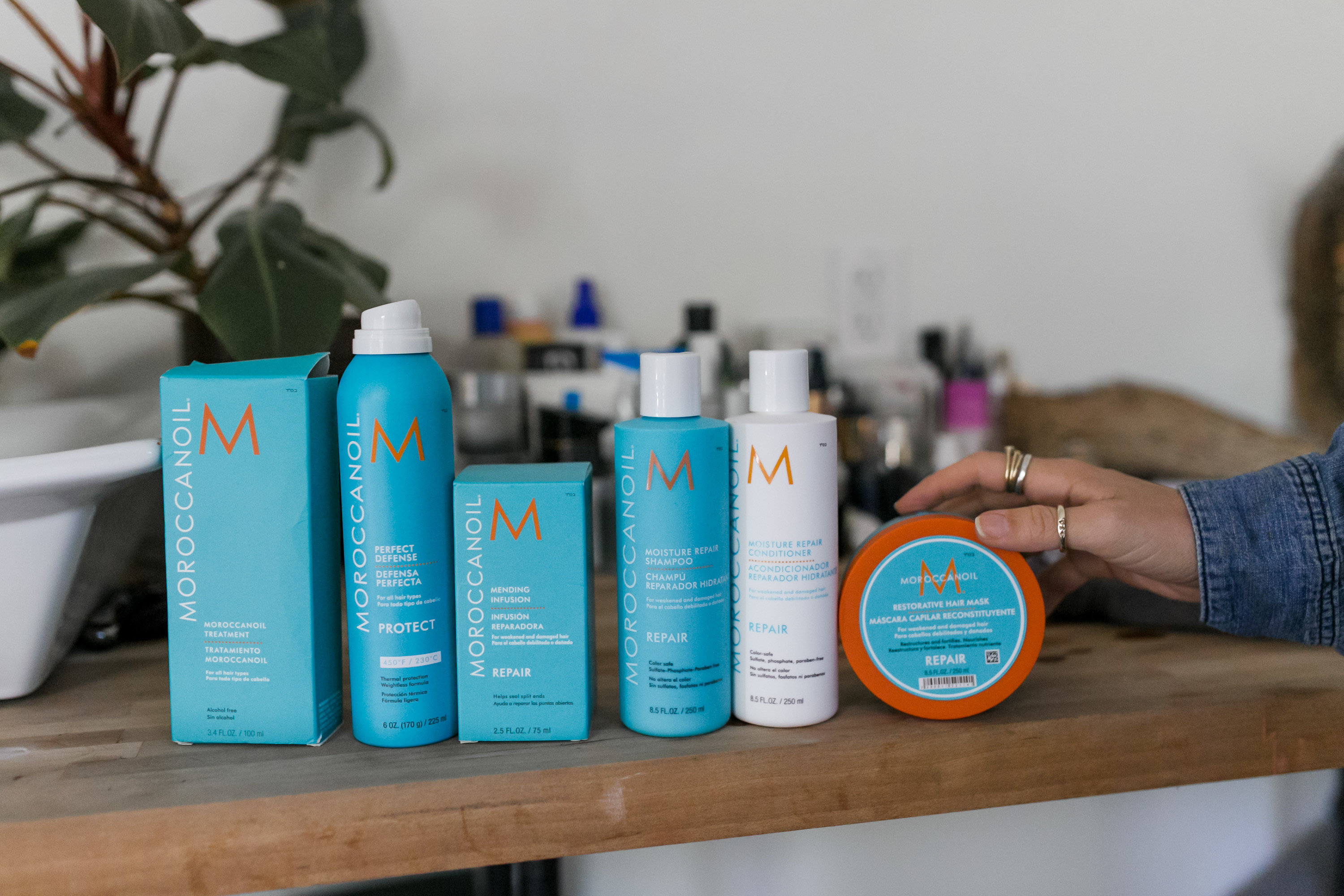 As I sit here with a hair mask on under my towel turban, I want to share the Moroccanoil products I simply cannot live withoutt:
MOROCCANOIL TREATMENT
This product has gotten a LOT of play in the media– it kind of pioneered the whole argain oil-infused haircare movement. It has been given awards in New Beauty and Essence magazines, among others. It is such healthy, clean formulation that makes your hair SO shiny!!! You have to try ths stuff. (It really speeds up your hair drying time, too!!!)
RESTORATIVE HAIR MASK
You leave this product on for 5-7 minutes, and it totally revitalizes and reconstructs the hair shaft. It rebuilds strength of your hair from the inside out via the argan oil and shea butter. WORTH EVERY PENNY, y'all.
SHAMPOO AND CONDITIONER
I love these products because they moisturize your hair without weighing it down at all! Elasticity and shine are replenished, and your hair smells great, too! Whether you want more volume, have curly hair you'd like to enhance, or need coarse hair smoothed… There is a perfect option for you available.
Bonus: For all of my social media users: I encourage you to join the #fearlessbeauty movement as well! If you upload any photo to social media and use the hashtag FEARLESSBEAUTY (I am fearless when I _______), you could win the entire Moroccanoil Repair Collection, valued at over $400!!! AHHHH good luck!
xx
M