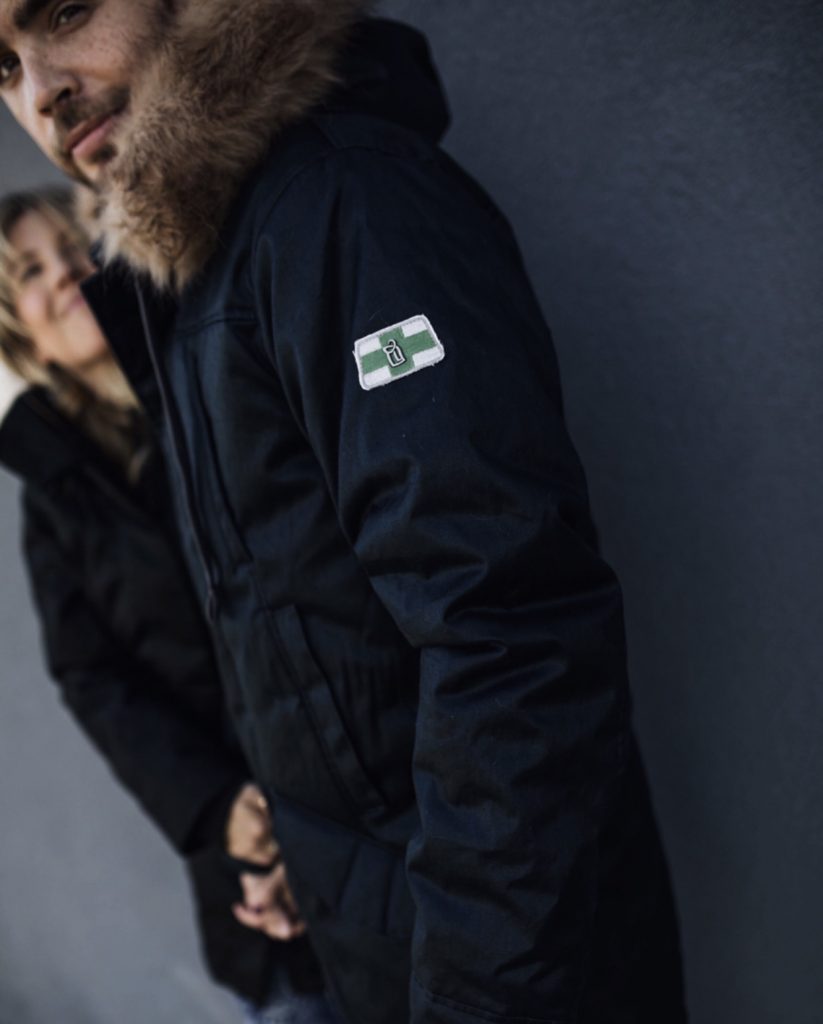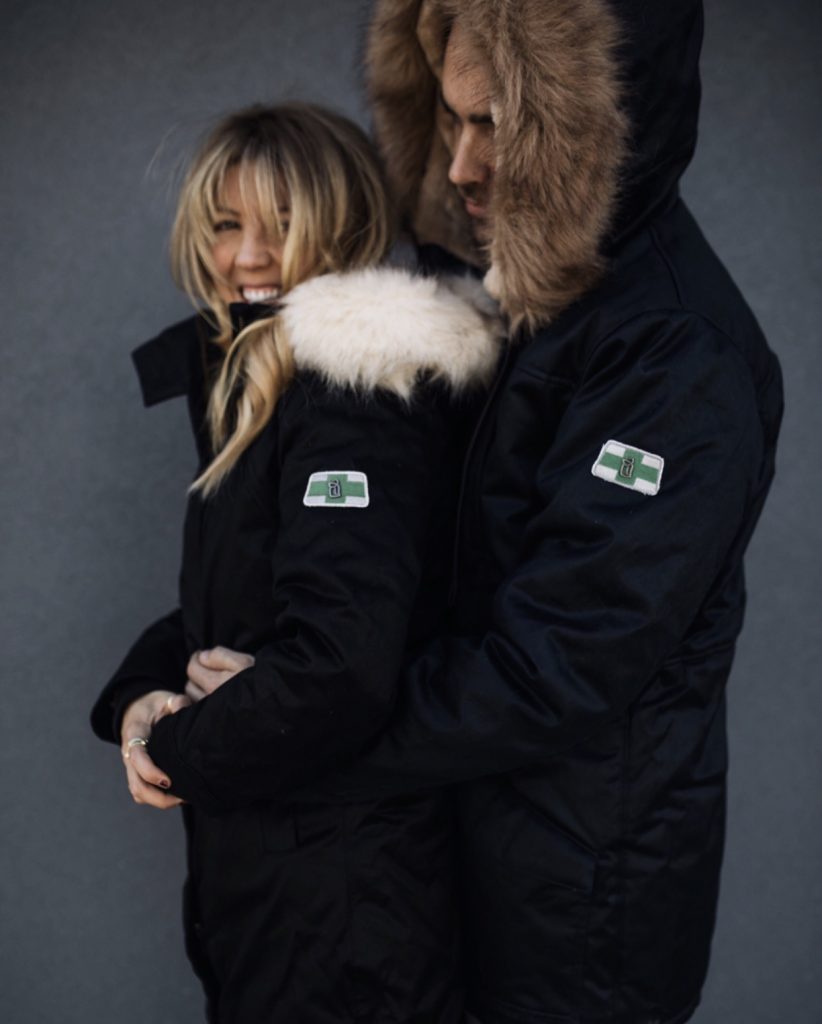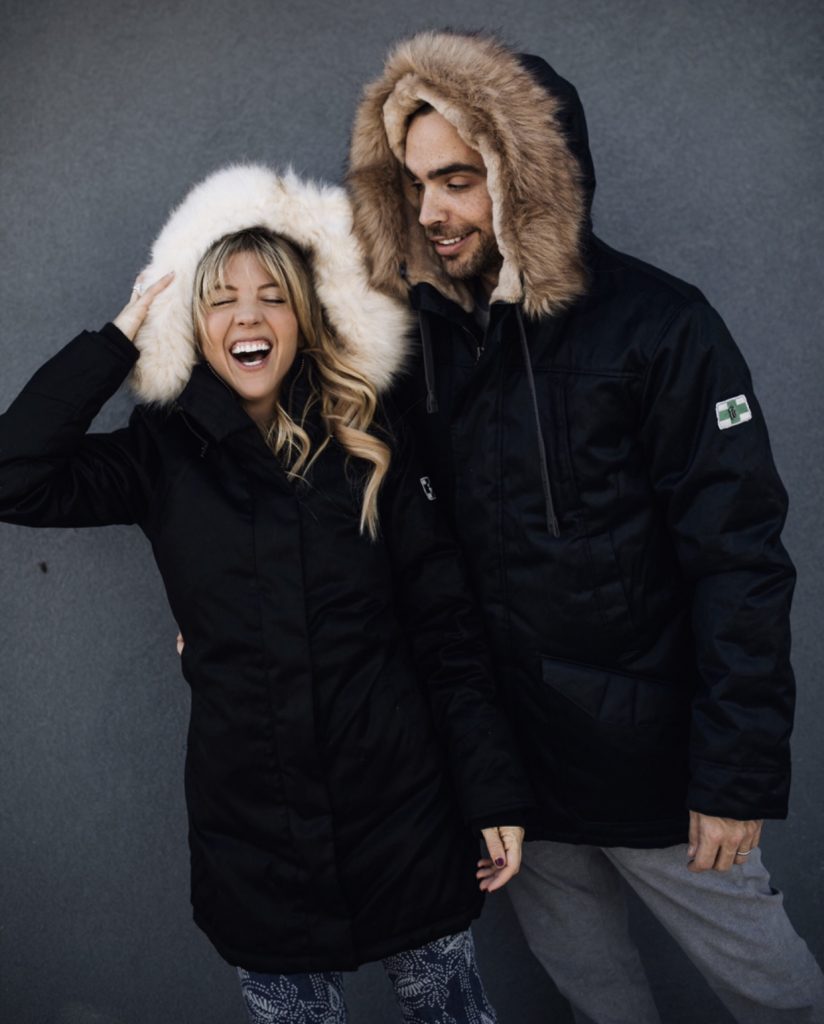 on me: ladies nordic parka | on matt: men's nordic parka
discount code: molly5peta
(perfect holiday gift for yourself and your significant other!!!)
Happy World Vegan Day, friends!  
Man… Times, they certainly are a'changin'.  Never have I seen so much forward motion towards animal-friendly living amongst the mainstream!  Fueled by awareness of how animals are treated (thank you, Facebook), concerns about the impact of meat and dairy on one's well-being (What The Health, anyone??), and growing accessibility to alternatives…. 2017, despite its warts, has been "the year of the vegan."
Speaking of the increasing availability of animal-friendly options… HOW amazing are these eco-friendly, incredibly luxe, super warm parkas by HoodLamb??? They have lots of different styles available to suit your specific climate needs, and they do also offer knitwear.  I haven't been this excited about frigid-weather attire since… well, ever.
In honor of World Vegan Day, Amsterdam-based Hoodlamb by Hemp Tailors has joined forces with PETA to bring these feather-and-fur-free parkas to the US. HoodLamb is also donating a percentage of each sale to PETA's efforts to end animal abuse.  Full disclosure, if you want one of these parkas, you should buy it using my code rather than a code found on any other site– because they are donating 5% to PETA normally, but I've decided to give my commission/cut to PETA as well, so if you buy through me, 10% of purchase will go straight to the animals. Just be sure and use my discount code: molly5peta.  This code is active today through November 8th.
WHAT THEY ARE MADE OF:
Hempulose:  a weather-resistant coating that comes from hemp stalk.
Thermore Ecodown: feather-free down insulation that keeps the wearer warm in even the coldest possible climate
Faux fur lining: made from plastic bottles
WHY IS DOWN BAD?
Mostly because its the worst thing on the planet, ever. These birds are kept in filthy, deplorable conditions without food or water, with no room to even turn around. And their feathers are often ripped from them as they scream out in pain.  I'm not gonna force you to watch…  But if you're curious, strong-hearted, and have 60 seconds, watch this quick vid.
WHAT IF I LIKE THE WAY THAT REAL FUR LOOKS? WHAT IF I LOVE MY CANADA GOOSE PARKA?
A) Real fur is taboo in 2017, and will become even more so in 2018.  I know that if I see someone wearing it, I am SHOCKED at their unawareness– no one thinks this is cute or chic anymore. B) if you're paying for others to kill these animals for you by purchasing these jackets, you should at least have the ethical wherewithal to know what you're actually getting, and WHAT you paid someone to do for you. So in a nutshell: coyotes, bunnies, and foxes are caught in steel traps, which cut them to the bone.  If they don't die eventually of blood loss, shock, hunger, or attack by predators while they are immobilized, they oftentimes will chew through their own leg in order to get back to their families.  Enjoy your real-fur jacket!
I never talk about this stuff on the blog, because I like to keep things sunny and positive. But at some point you've got to keep it real.
I don't know about you, but 2017 has been hard for me.  There's so much sadness and divisiveness and violence in the world right now.  You feel helpless, right? I do, sometimes. But, WE are moving into a new year. WE can control only our own actions, and WE can reduce suffering by our daily choices. It's empowering, right?! We can help, even a little bit, by increasing demand for and being a walking billboard for GOOD and not for sadness. And that's a beautiful, exciting thing.

Discount code: molly5peta