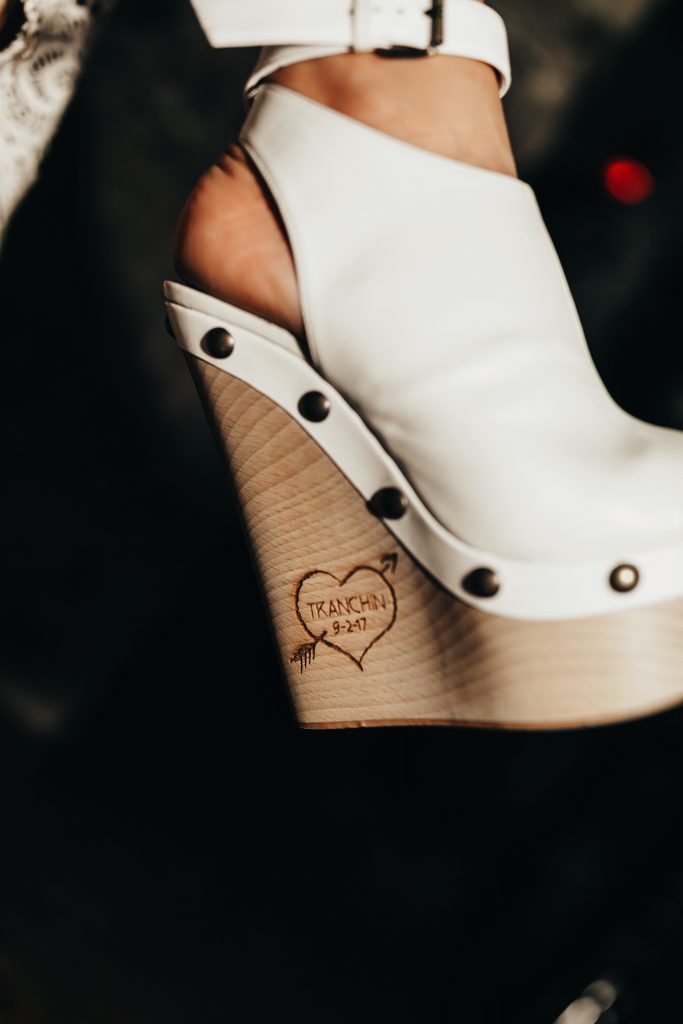 Custom made by Mink Shoes 
(Prices vary depending on design)
I am so excited to get started on my wedding posts!  Whether you are currently engaged, planning a vow renewal, or just plain single and planning your someday/fantasy wedding (That way me for a long time! Guilty!)… AND whether you are vegan, vegetarian, or just someone who wants your wedding to be representative of the thoughtfulness and the kind decision-making that you will bring to your marriage, I hope that you can bookmark/pin/whatever these tips, and that they can be useful to you.
***
Finding the perfect vegan wedding shoes can be a tricky feat (pun intended).  I found my dress right away.  But the SHOES.  The shoes consumed my thoughts.  It was so important to me that my wedding shoes a) be unique and unfussy, but glam; b) be white but not tackily so; c) make me as tall as Giselle; d) be vegan, obviously.  So, my hunt began.  I found a few "incidentally vegan" pairs online at various mainstream retailers, but none were knocking my socks off.  And they all felt "too" something… too formal, too shiny, too basic, etc.  I had read an article once about a vegan Oakland Raiders cheerleader who had gotten Louboutin to custom make her a pair of animal-friendly red bottom heels for her wedding … That was pretty intriguing to me, except I'm just not a red-bottoms type of girl. So, I reached out to someone even BETTER; someone who actually does make her shoes in the same Italian factories as Louboutin and Gucci: REBECCA MINK.  Y'all, she is the vegan shoe GODDESS.  She is currently collaborating with Kat Von D on an animal-friendly, avant-garde shoe line, AND she custom makes all of the crazy cool shoes that you see Miley Cyrus in on The Voice. She's legit. I couldn't believe my luck that she wanted to work with me.
Rebecca is a stylist to the stars, so she knows what looks good.  If you are a bride (or someone who just wants custom, animal-friendly shoes), this would be your process, based on my experience:
Tell her/show her what you're wearing to your event, if possible.  She took one look at my boho number and knew that the vegan leather she picked needed to have minimal texture so as not to compete with the lace.  She went with my vintage theme and chose grommets and hardware that appeared more weathered, less shiny.  She chose a PERFECT bone-white color, and knew that since we were going crazily-high, we needed maximum ankle support while still remaining sexy, so that I wouldn't fall and break my neck before locking this man down.  She suggested we go with a "boho clog," in a light wood color to coordinate well with the dress.  She basically did all the conceptualizing legwork for me, while still valuing my input.
She takes your vision to Italy.  Her workers are the best in the biz, and they do impeccable sculpting, structuring, and designing.  This is another reason I didn't just want to grab a random pair of shoes off the internet… You get what you pay for, as far as comfort.  Despite my shoes being so tall, I was able to wear them all night because they were so comfortable– because they were made by shoe geniuses! Anyway, I digress. In the factory, they will make your dream shoes and even do cool things like carve or burn your wedding date/new last name/whatever into them, if you're a sentimental sap like me.
She sends you the shoes and you have a keepsake for LIFE.  You feel great because you have chosen to invest in a luxury shoe that ONLY YOU will have; you have also supported an animal-friendly small business owner who is changing the face of high fashion. Isn't that the kind of karma you want on your big day?
Receive endless compliments on your incredible shoes, and know that they will last you forever.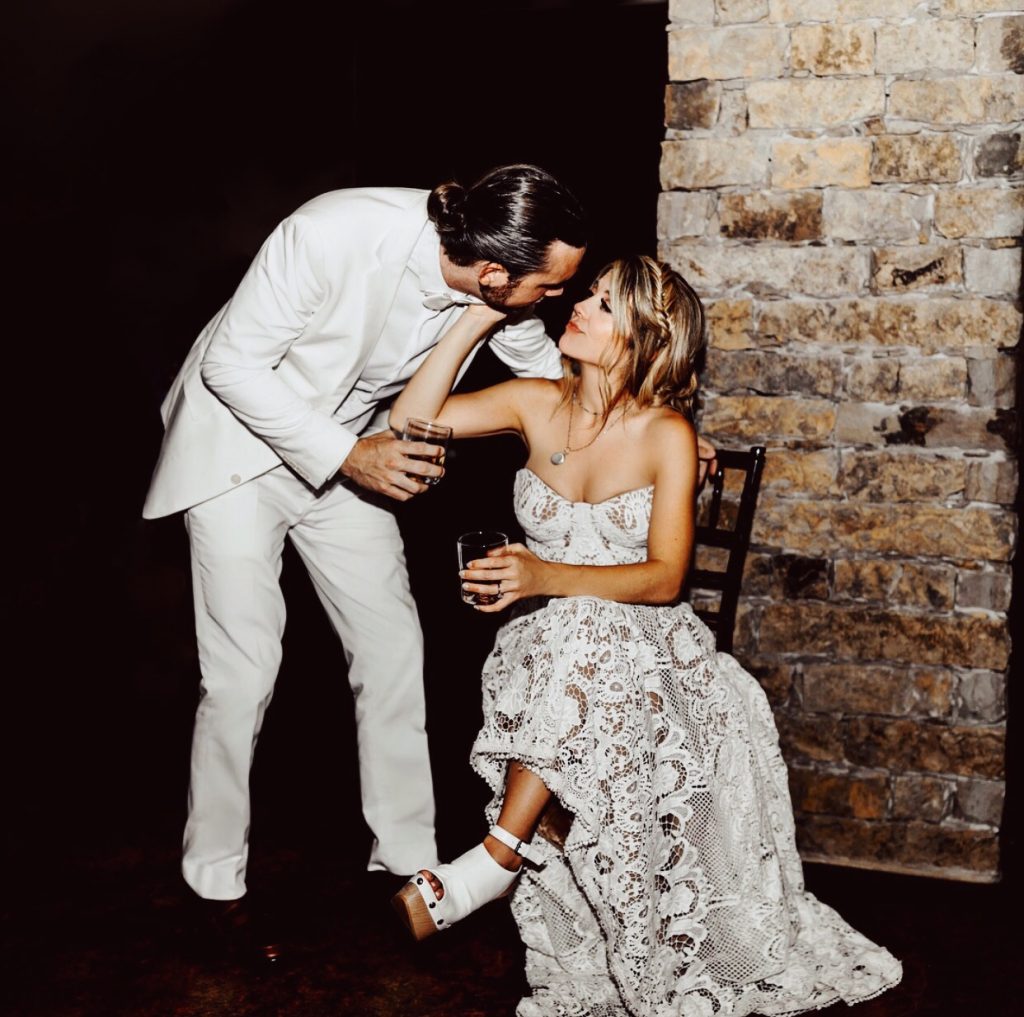 [email protected] for additional inquiries
(Photography by Autumn Walker)