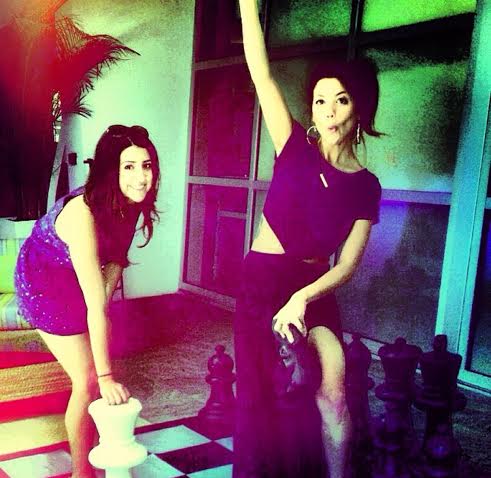 Every year I take a trip with my best friend from college, Roxy.  I am an only child, and Roxy is the closest I've ever had to a sister.  With me in Dallas and her in LA, our annual trip is our chance to reconnect and let our hair down together, just like in the good ol' days. This is what we did this year:
 Day 1:  Fly into San Francisco.  Meet each other at baggage claim; scream excitedly (and obnoxiously) and hug.  Rent a car and drive it to Napa, where the fun will begin…
-First Stop: Del Dotto Vinyards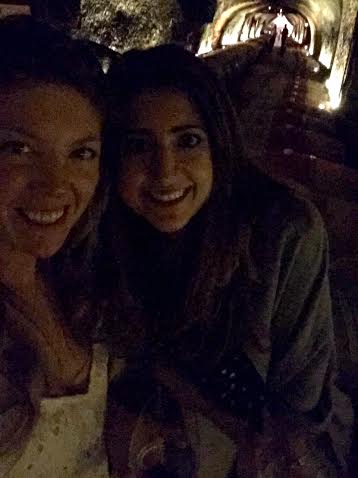 Del Dotto has been voted one of the "World's Most Whimsical Wine Cellars," and it is obvious why.  So unique!  Roxy and I each paid about $60 to do a small group tour with a guide through dark caves which held barrels and barrels of premium wine.  The wine-making process was explained in detail, and we were given "blind taste tests" to see if we could figure out which wines were made using different techniques, etc.  The guide was young and didn't know what I meant when I asked him about the different "fining agents," (which is a basic– although to be fair, less glamourous– part of winemaking, and can determine whether a wine is veg-friendly or not), but had a great sense of humor, made sure to go find someone to answer my unanticipated questioning, and poured generously.  We completed the tour with a delicious dark chocolate pairing.
Second Stop: Stag's Leap
I loved this vineyard.  The view was incredible, the weather was perfect, the staff was EXTREMELY knowledgable.  It was a relaxed, zen environment.  You can sit indoors or outdoors, and can choose from a variety of wine flights for an optimal experience.  My favorite white blends were had here; but I will let you decide for yourself. After the "activity" feel of Del Dotto, Stag's Leap was a welcome break for us to just chill and catch up.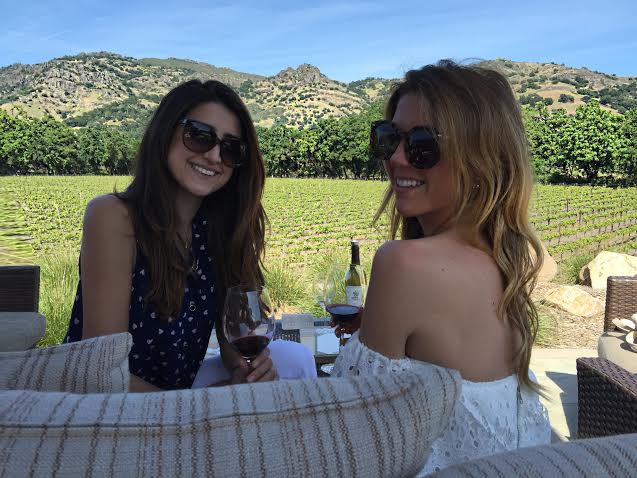 Where to Stay: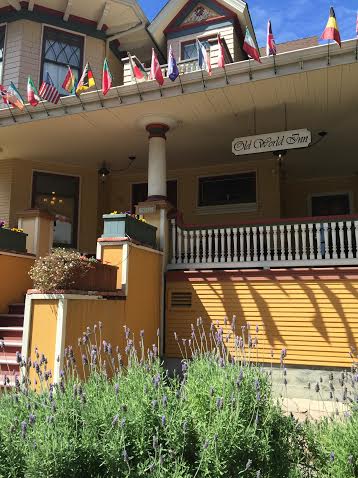 I would wholeheartedly recommend staying at The Old World Inn, for about 100 reasons.  Firstly, it is less expensive than alternatives.  Next, upon entering your room, there is a sweet "Welcome" note handwritten on your pillow, thanking you for staying there and urging you to make yourself at home.  They leave a list of their favorite restaurants and hotspots for you, each with a line or two describing the vibe and offerings.  You get specialized attention, especially when it comes to dietary preferences and restrictions (Vegan? No problem, they'll happily bring you a homemade vegan breakfast to your room, free of charge, in the morning!  Gluten-free? They have lots of options for you, just let them know!).  Aesthetically speaking, it is probably the cutest place I've ever stepped foot in. Your room is incredibly spacious, quiet, comfortable, and clean.  There are fresh baked cookies and snacks placed all around the main living areas. They have a kitchen and an outdoor grill so that you can make your own meals with produce from a nearby market, if you so choose. DVDs are available for you to freely borrow at any time, should you opt for a cozy night in. Basically: do yourself a favor and STAY HERE!
Day 2:  After checking out a local market, grabbing a green juice, having an olive oil-tasting at Lucero (I would definitely recommend stopping by; such a unique experience, especially if you are a foodie!), we hop back into the rental car and head to PreetiRang animal sanctuary, which is about 45 minutes away and the halfway point between Napa and San Francisco. 
PreetiRang: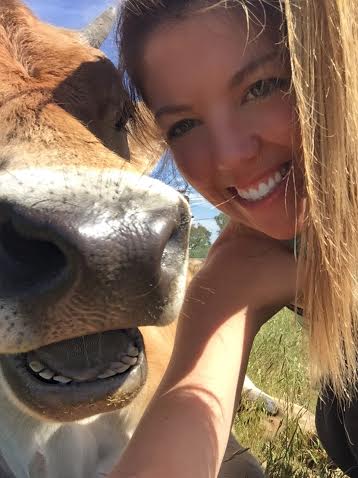 I cannot say enough about this place.  I could talk about it for days.  (Don't worry; I won't.) I am so thankful that Ariana Grande took notice of it awhile back and shared it's greatness with her fans: the attention was so good for the sanctuary, which is now extremely popular.  It is run by the nicest couple on the planet, who have devoted their lives to rescuing and rehabilitating farm animals; namely: cows, chickens, goats, and horses.  They are working towards having pigs in the near future. Roxy and I had an absolute BLAST cuddling with the cows in the meadow as if they were dogs, running around with the goats (they would chase us and we would chase them! They had such distinct personalities, it was incredible), and bonding with the chickens.  The chickens were so tame, they let us stroke and snuggle them! Since coming home, people have seemed shocked: "the chickens let you hold them?!"  People… be nice to animals, and they will be nice to you.  What I saw at the sanctuary was a couple who adored their pets, and pets who adored them back. PreetiRang runs solely on donations, so you just give them whatever you feel is right for you.  Every little bit helps them to keep this place up and running and saving more animals.  We spent about 4 hours here; but that part is really up to you as well. (**Note about PreetiRang: email them to set up an appointment. PreetiRangSanctuary@gmail.com.)
Gracias Madre:  After driving back to San Francisco for about an hour, we were starving.  We put our things down at the W Hotel, took quick showers, and hopped in an Uber for mexican food at Gracias Madre, a super popular (and all vegan!) spot.  Their menu was amazing; we ordered tapas-style and tried almost everything.  No reservations required.
Day 3:  We slept in and then went to brunch around noon at Foreign Cinema. I loved this spot!  Such cool artwork on the walls inside, and outdoor seating was lively and bright but not too booze-soaked… just right!  They made me an off-the-menu "vegan delight," which was AMAZING.  Roxy had a Persian Bloody Mary, homemade, delicious and hardy… a must-have.  Everything here was so fresh and the service was awesome.  It is nearby other bars and restaurants, so it's a good place to start your day.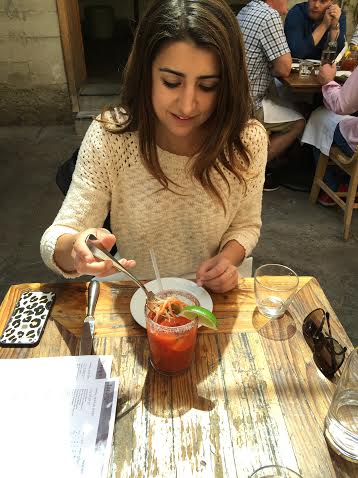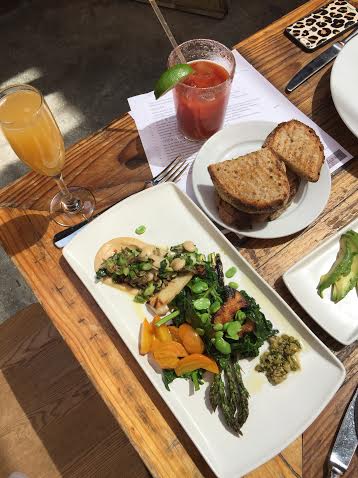 ***
Get the look:
jeans // similar top // tortoise shell sunnies
***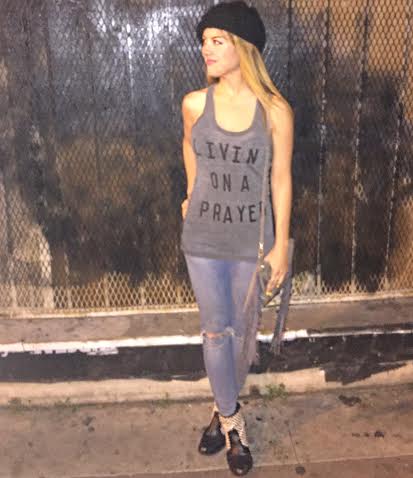 top coming soon to The Light Blonde// similar jeans // boots