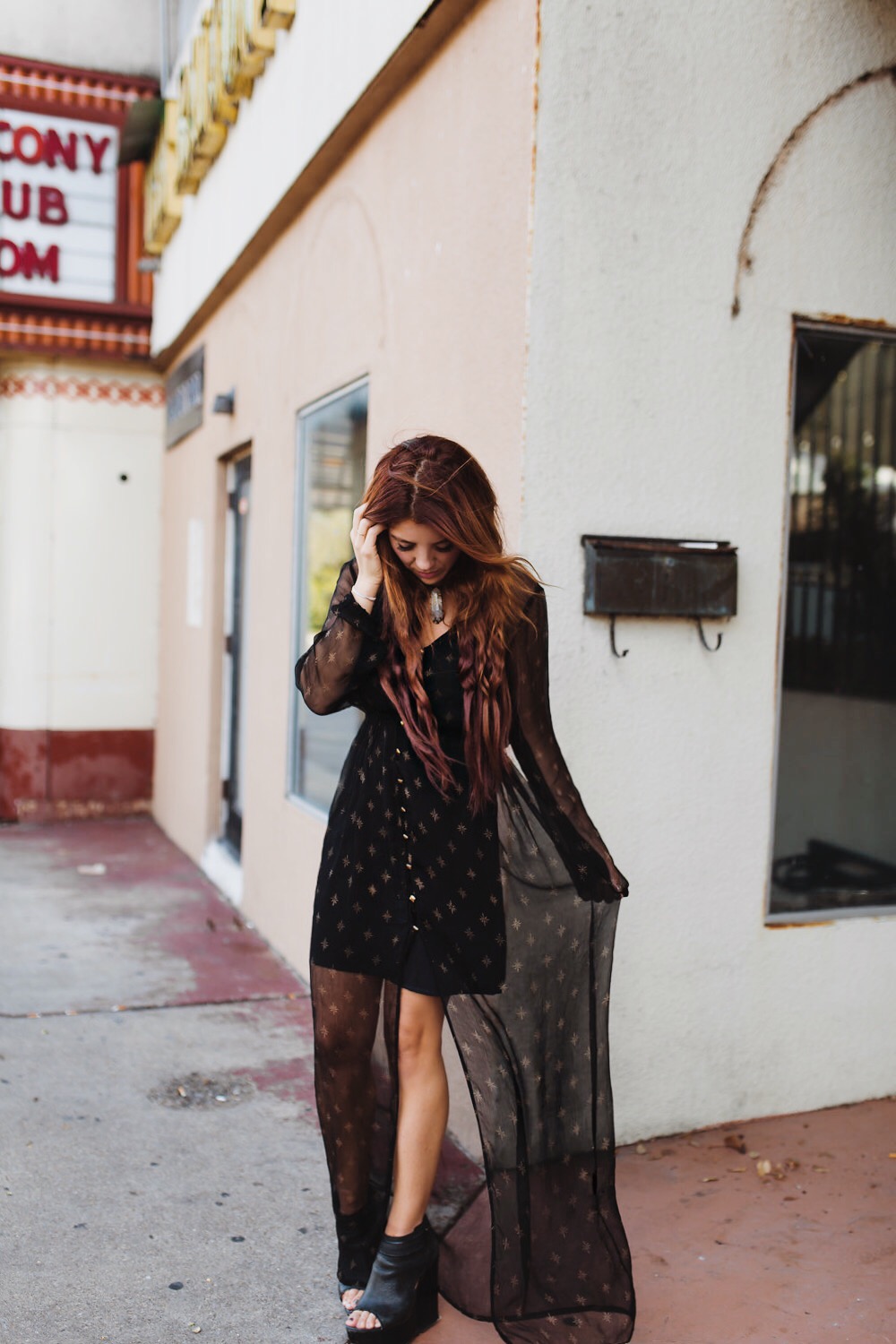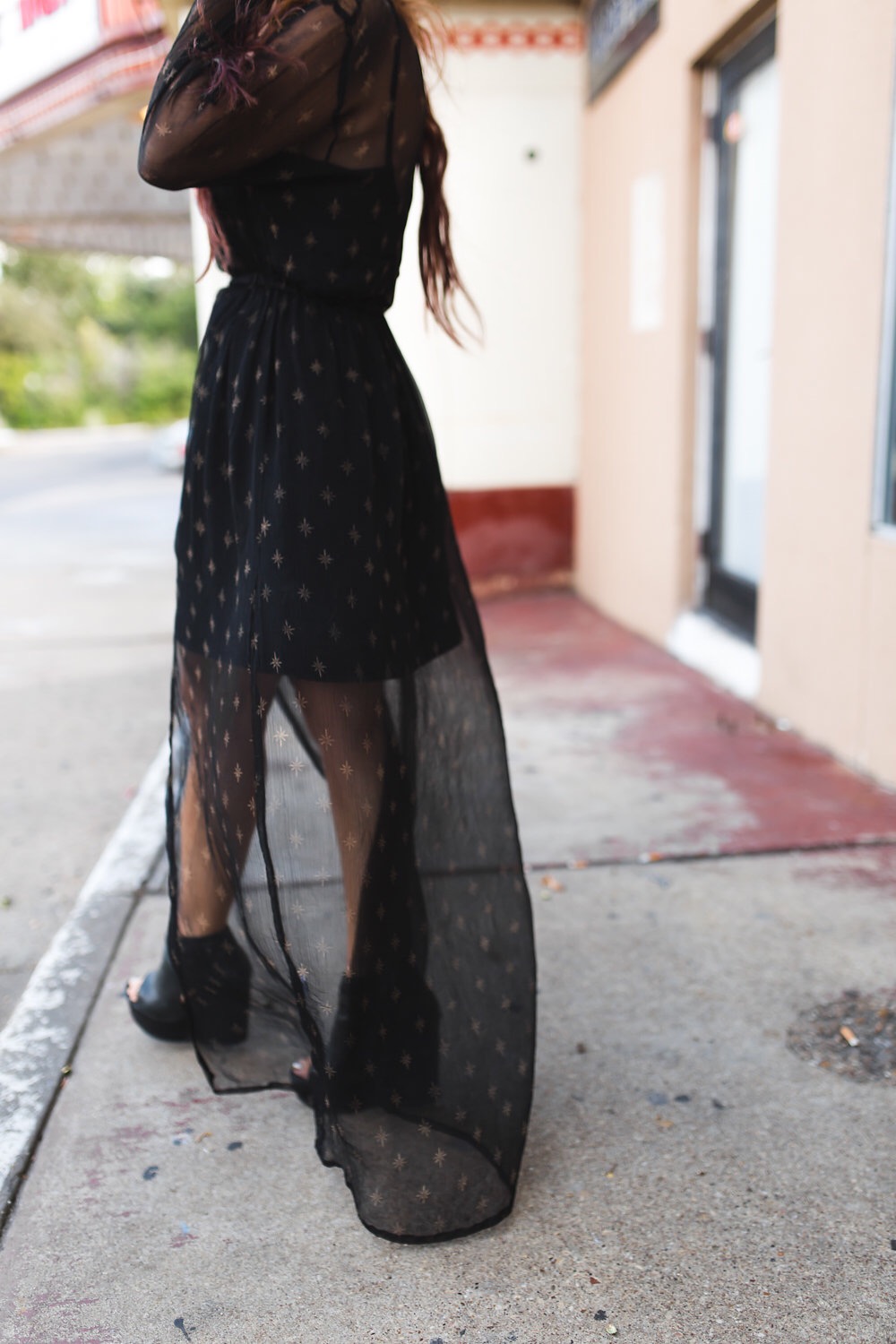 dress: symbology clothing (I'm wearing a size small) // necklace (similar): etsy
I've mentioned this a bit on my social media lately: while I still feature clothing from mainstream retailers, I am becoming more and more aware of WHO makes my clothing.  I have been keeping my eyes open for beautiful fair trade fashion to share with you guys… And what a better way to start than with Symbology.  Symbology works with women artisans from India, paying them a livable wage empowering them to provide for their families while making clothing with hints of their own traditional designs.  It is no surprise that the brand has been featured in BAZAAR and ELLE magazines– aside from being an ethically-minded company, their pieces are beautiful, chic, ethereal, unique.  More looks from Symbology soon to come… I'm in love.  
Now, a little about my dress: yes, it is feminine and edgy all at once, but it is just so cool wearing a piece that has wayyy more to it than that. The stars on the dress are handprinted by women artisans in Rajasthan using carved wooden blocks. The dyes used in the making of the dress are eco and animal-friendly.  It flows behind me as a I walk, and I can't help but feel a tad goddess-like. 
Lastly, I got a discount code for you guys… Yayyyy! "FASHIONVEGGIE20" for 20% off.  Now, go, go, check out Symbology— let me know what you think! 
xox-
M