This post is sponsored by BabbleBoxx.com on behalf of Heritage Store.  All opinions are my own.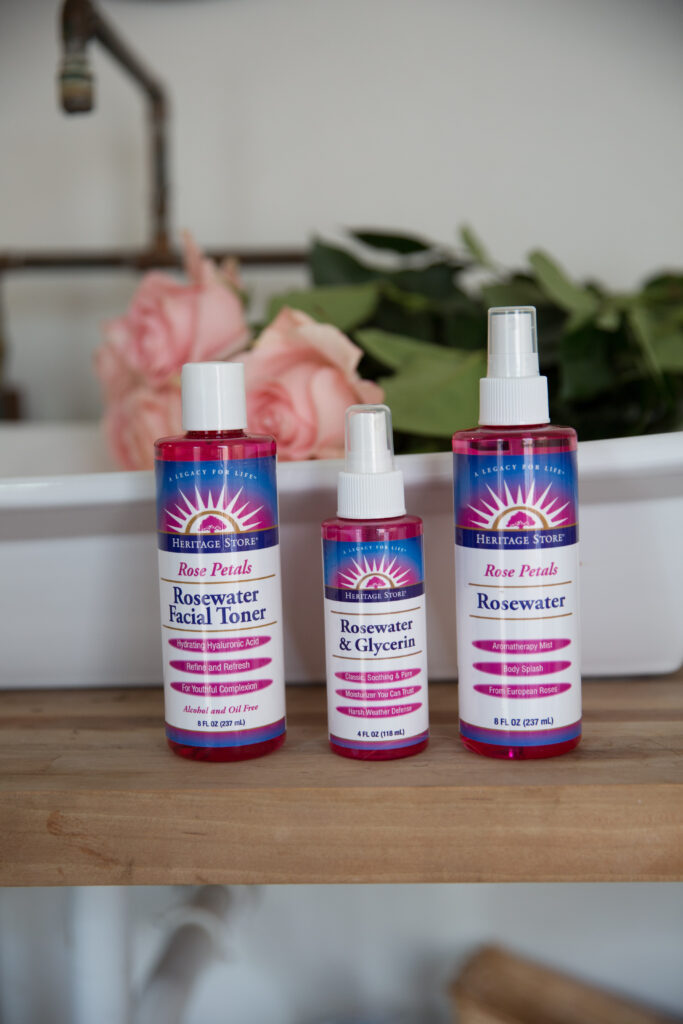 Hi friends!  I haven't posted about new clean beauty finds in awhile!  But coming off of my Instagram story rant (about how toxic and problematic the ingredient "fragrance"/"parfume" can be, and why I am only promoting truly transparent products now), I wanted to mention some new, all-natural rosewater favorites I have been using!  
I'm talkin' about Heritage Store's Rosewater, Rosewater Facial Toner, and Rosewater & Glycerin.  I love how all three products smell incredible without being overpowering, and without any fragrance or parfume added. With such simple ingredients, which is always a plus!  I'll quickly review each product for you!
Rosewater:
Only two ingredients (love that!): rose hydroessential oil, and water.  You can use this to make your skin look fresh and dewy throughout the day, as a safe perfume/body spray, or to set your makeup.  Super lightweight and just… refreshing.  If you're into DIY beauty, this is a great addition to your arsenal!  I keep mine in the fridge so that its extra cooling and lovely when I spray it on. I like to spray it in my dry hair and scrunch a little for some rose scent yumminess and some extra body!  This is my favorite product in the bunch, personally… It is just so versatile, so perfect for if you're a beauty minimalist and want something to work for you a multitude of ways.
Rosewater Facial Toner:
This one is another fave!  Personally, I use it after a photoshoot, when I've had a lot of makeup on my face that might be a little stubborn to remove with just a cleanser; I simply apply it to my freshly cleansed face via a cotton ball in circular motions.  It is oil-free and super hydrating, and is meant to cleanse pores while toning skin and giving you a slight glow.  
Rosewater & Glycerin:
I love this one because its kind of old fashioned (in a good way!  Sometimes I think we do too much and our grandmothers really had it figured out)— its a facial and body lotion made of only rosewater and vegetable glycerin.  Another suuuper simple formulation, which I always appreciate. It can also apparently be used to add shine to hair, although I haven't tried that, and can be sprayed directly onto a dry scalp to moisturize!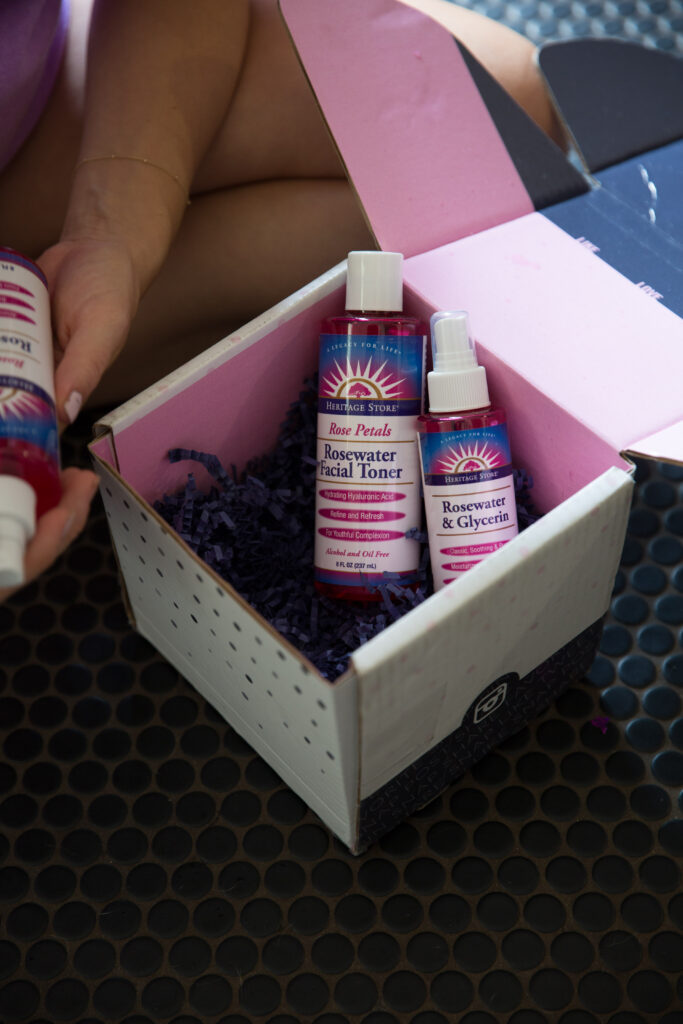 So whether you are someone who fancies themself a beauty minimalist, is looking to detoxify their beauty routine, or just wants to try out some cruelty-free beauty– I would absolutely recommend the rosewater products from Heritage Store! And if you do, please let me know what you think/how these products are working for you!
XOXOX happy beautifying!
Molly