I would definitely call myself "fast paced."  For better or for worse, my days are typically packed with activity, and honestly– I like it that way. So, let me start out by saying: If you're looking for a vacation spot with 100 daytime activities available or booming nightlife, you may want to look elsewhere.  If, however, you are going for a reason like I did: a creative, quirky, quiet escape that will force you to slow down and decompress while enjoying fresh food and amazing artwork… Then look no further, and start packing your bags for Marfa, Texas.
(Note: any outfits shown will be linked at the bottom of this article!)
WHERE TO STAY:
El Cosmico: 802 S Highland Ave – (432) 729-1950 // Stay in a trailer (like us) or a teepee or a yurt. It is very 70's, with hammocks and fire pits and colorful plastic above-ground hot tubs… So, so fun. HIGHLY recommended.
Thunderbird Hotel: 601 W San Antonio St, Marfa – (432) 729-1984 // this spot wins the award for the most beautiful lobby and patio dining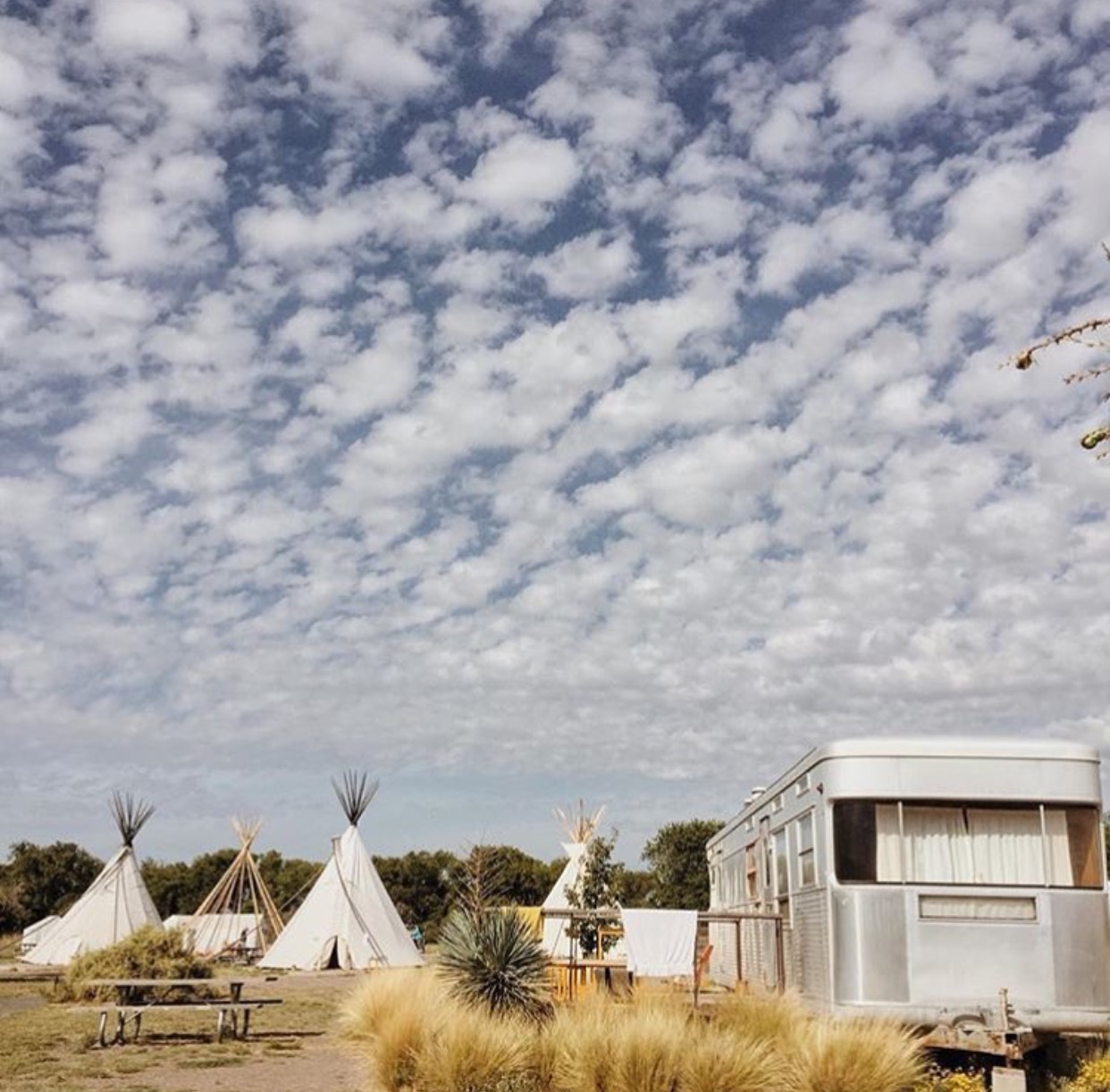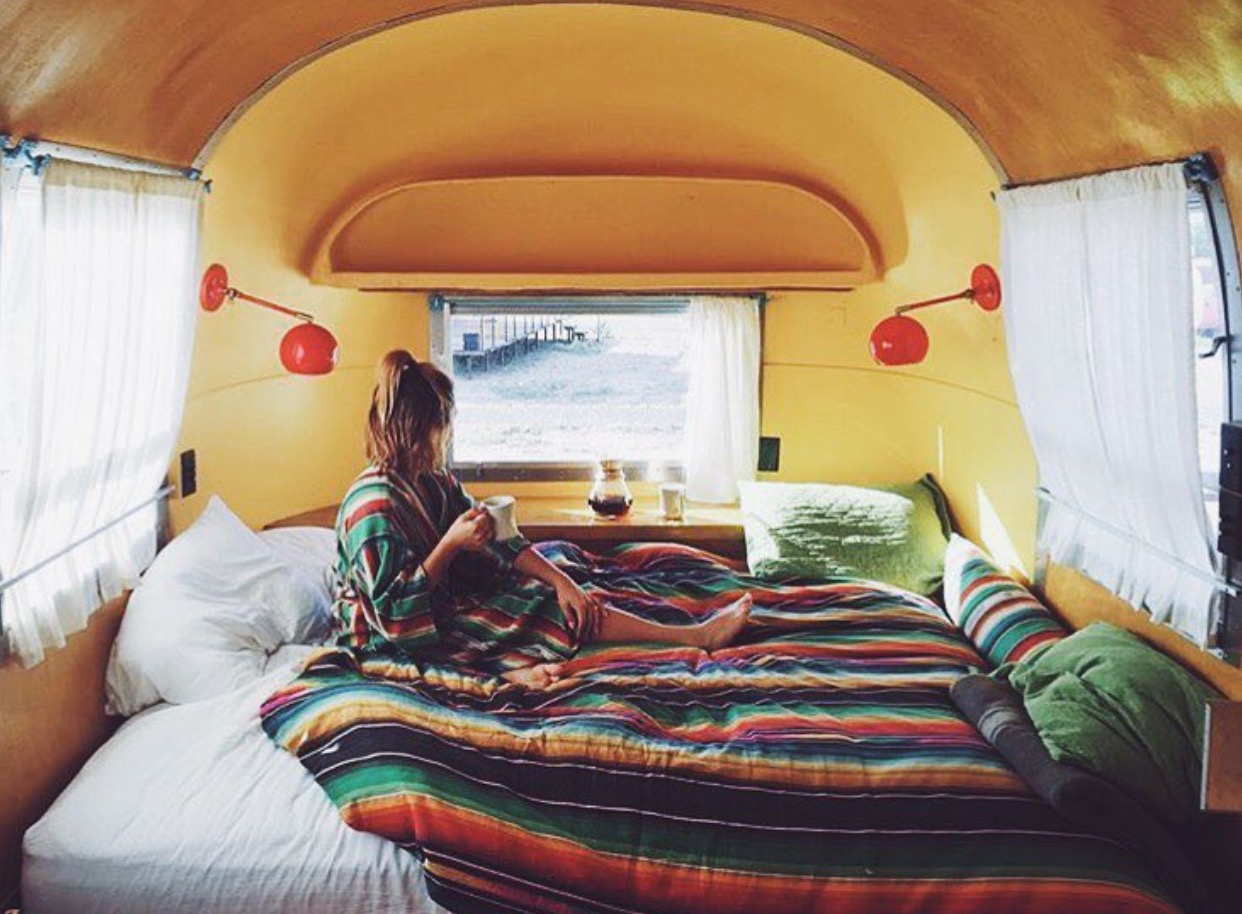 El Cosmico //photography: Jacob Boatman
SHOP/SEE:
Freda: Open Wed–Sun; 207 S. Highland Ave, 917-653-5049 // cozy little shop filled with everything from knickknacks (think: colorful little dog-shaped vases) to jewelry (big geode rings and exotic-looking fair trade tribal necklaces) to earthy-luxe high end clothing by designers you've never heard of.  Arielle, who works in the shop, was super friendly and basically told us what to do and where to go for the remainder of our stay. (Thanks, Arielle!) Go, go, go… This is a can't-miss!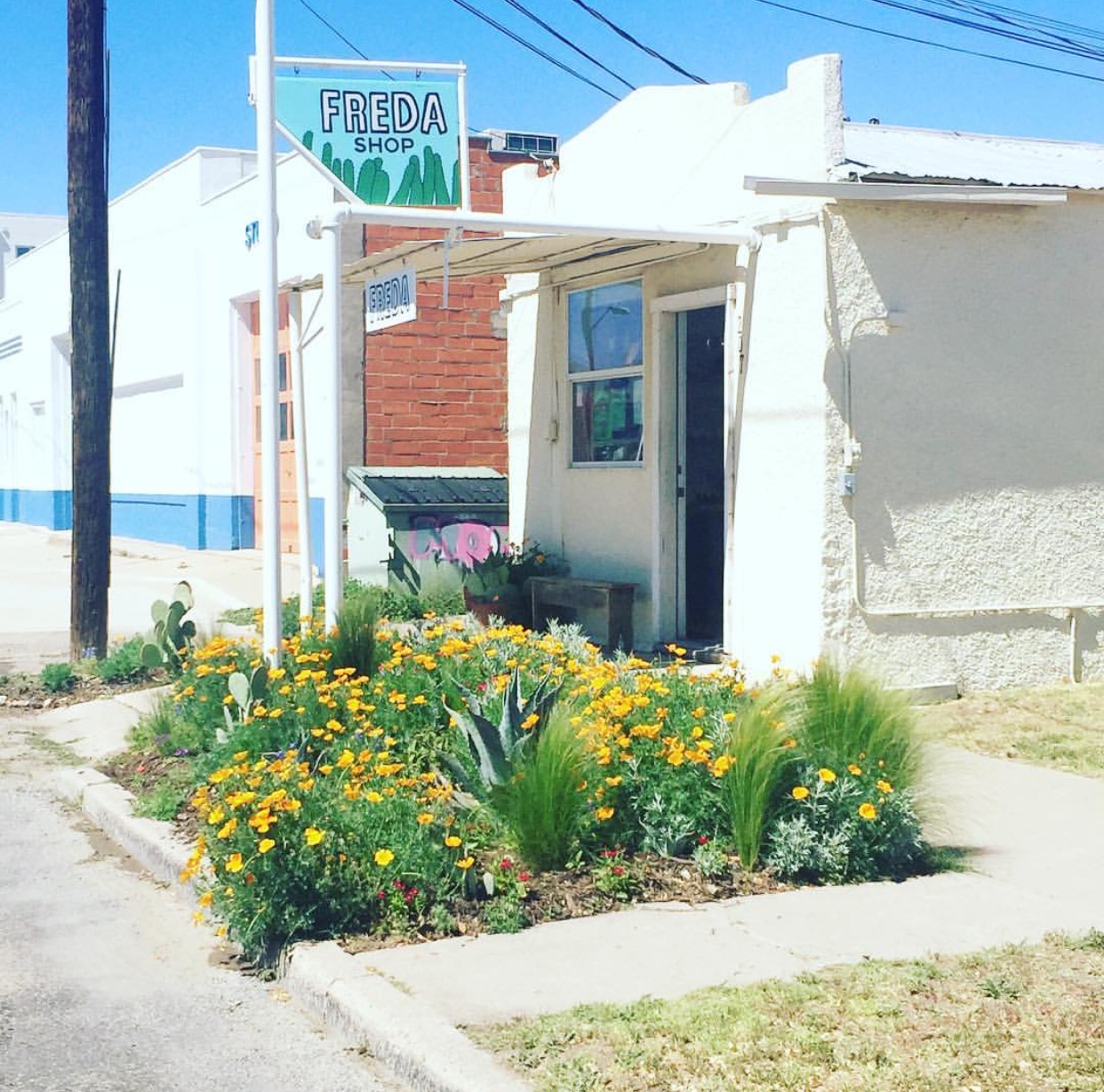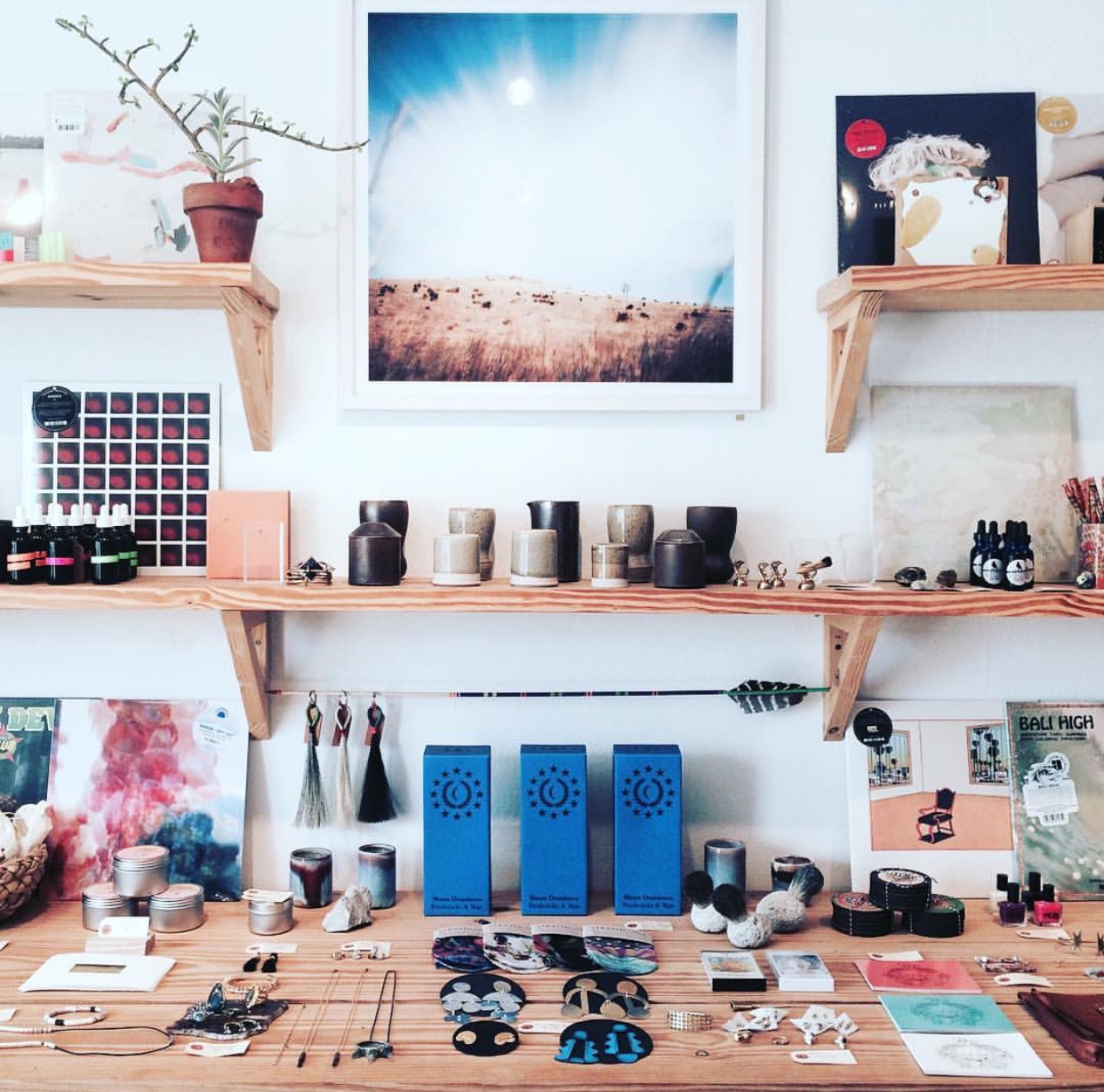 Moonlight Gemstones: (AKA The Rock Shop) Open every day; 1001 W. San Antonio, 432-729-4526 // My travel buddy, Kellie, and I kept it simple and simply got matching sterling silver rings in here, but they have amazing rocks and beautiful geodes galore.
Wrong Store: Call ahead to make sure they are open; 110 W. Dallas, 432-729-4979 // an art gallery in an old Cathedral… Pretty cool.
Prada Marfa: permanent installation, 35 miles north of Marfa in Valentine, Tx. //  you basically need to go and have your pic taken there, it's a must.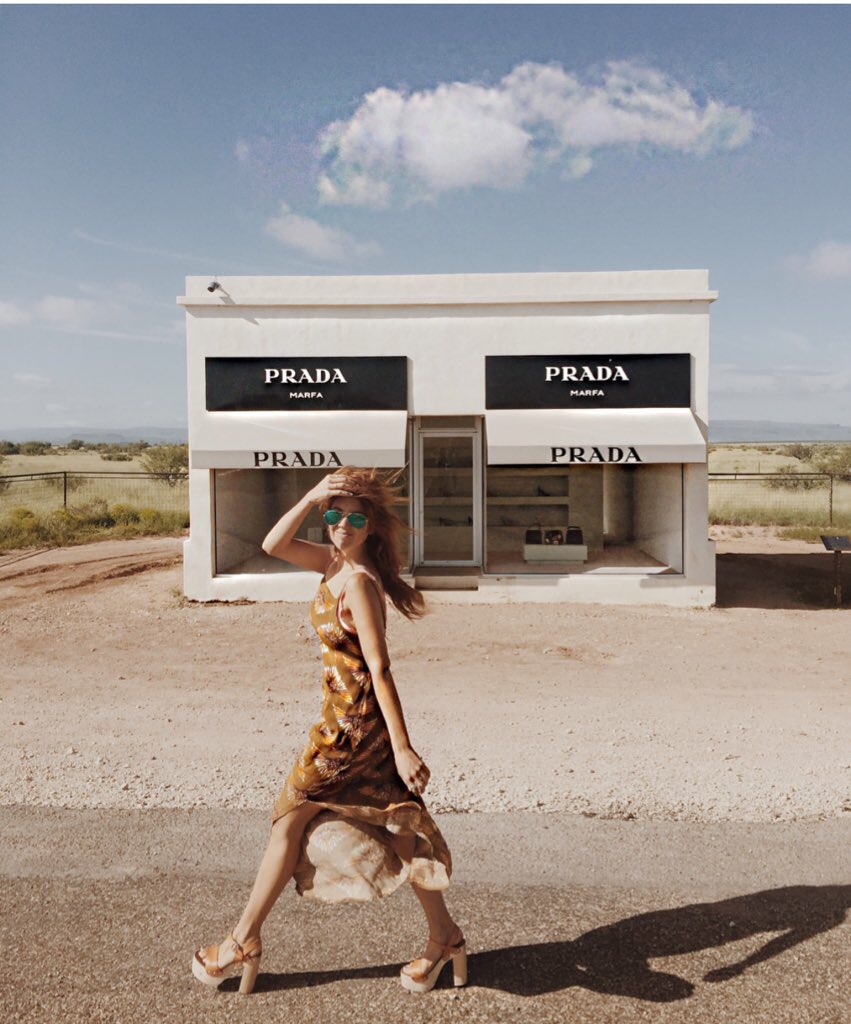 Marfa Contemporary: (Re-opens in October) open Wed–Sun; 100 E. San Antonio, 432-729-3500
EAT/DRINK: 
Breakfast:
Marfa Burrito:  Open every day 6am–2pm; 515 S. Highland Ave // This place was one of my Marfa highlights.  Especially perfect if you are vegan/vegetarian!  Spanish-speaking Ramona makes you little breakfast tacos and breakfast burritos in her home… A true taste of Marfa!
Squeeze: Open Tues-Sun 8am-3pm; Across from the Presidio County Courthouse // Come here for amazing coffee and smoothies and an açai breakfast bowl. Super healthy, great for lunch too.
Lunch:
Capri: Lunch only served on Sat & Sun, 12-3pm, 603 W San Antonio St – (432) 729-1984 // got awarded "best lunch spot in Marfa. After lunch, we stayed and had delicious cocktails on the patio for a couple of hours… This is the kind of place you want to hang out for awhile.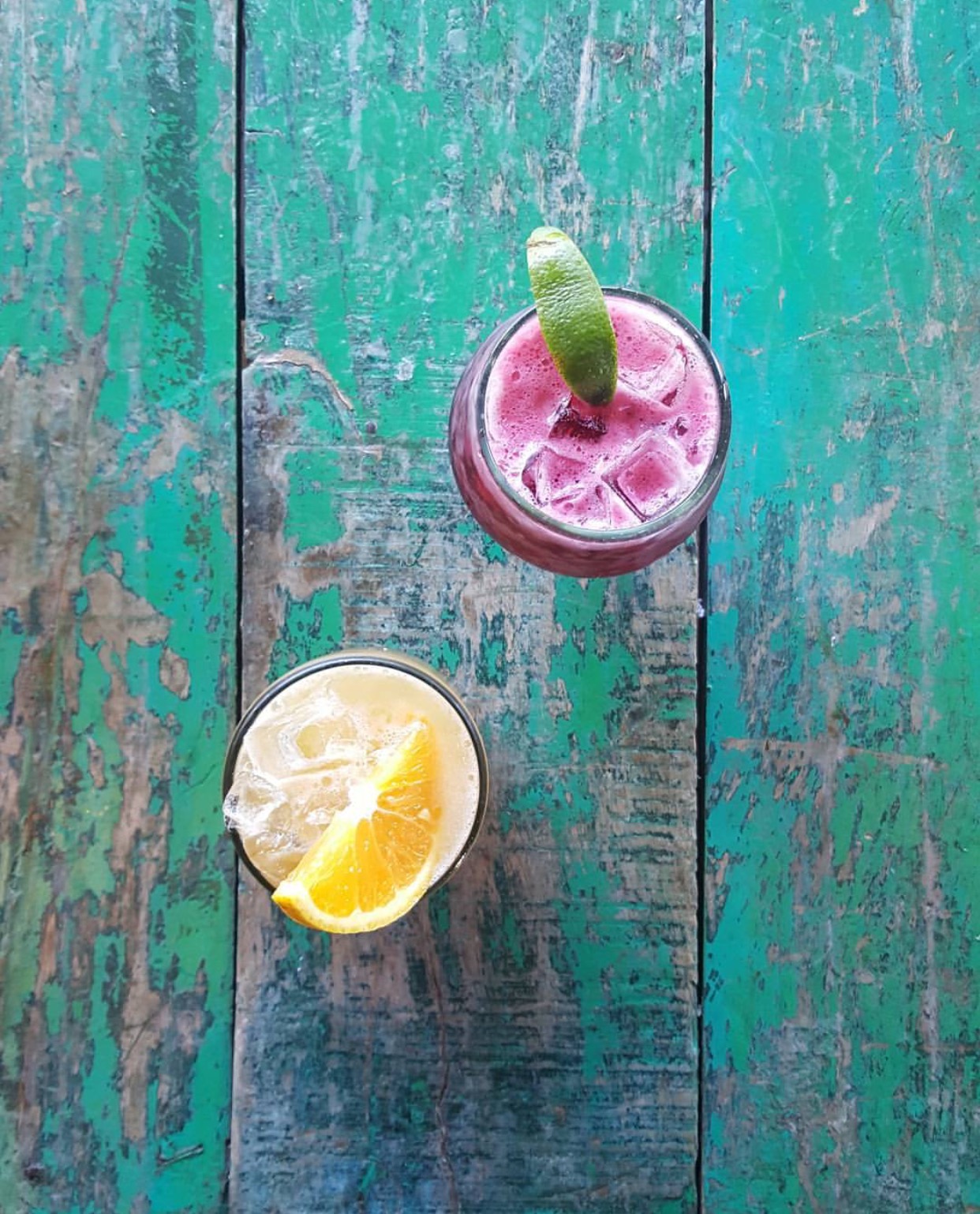 Food Shark: Open Wed–Sat 12pm–3pm; Highland Avenue & El Paso // Another place that is perfect for vegans/veggies.  Food truck specializing in falafel.  Be on time… They really do close up shop right at 3!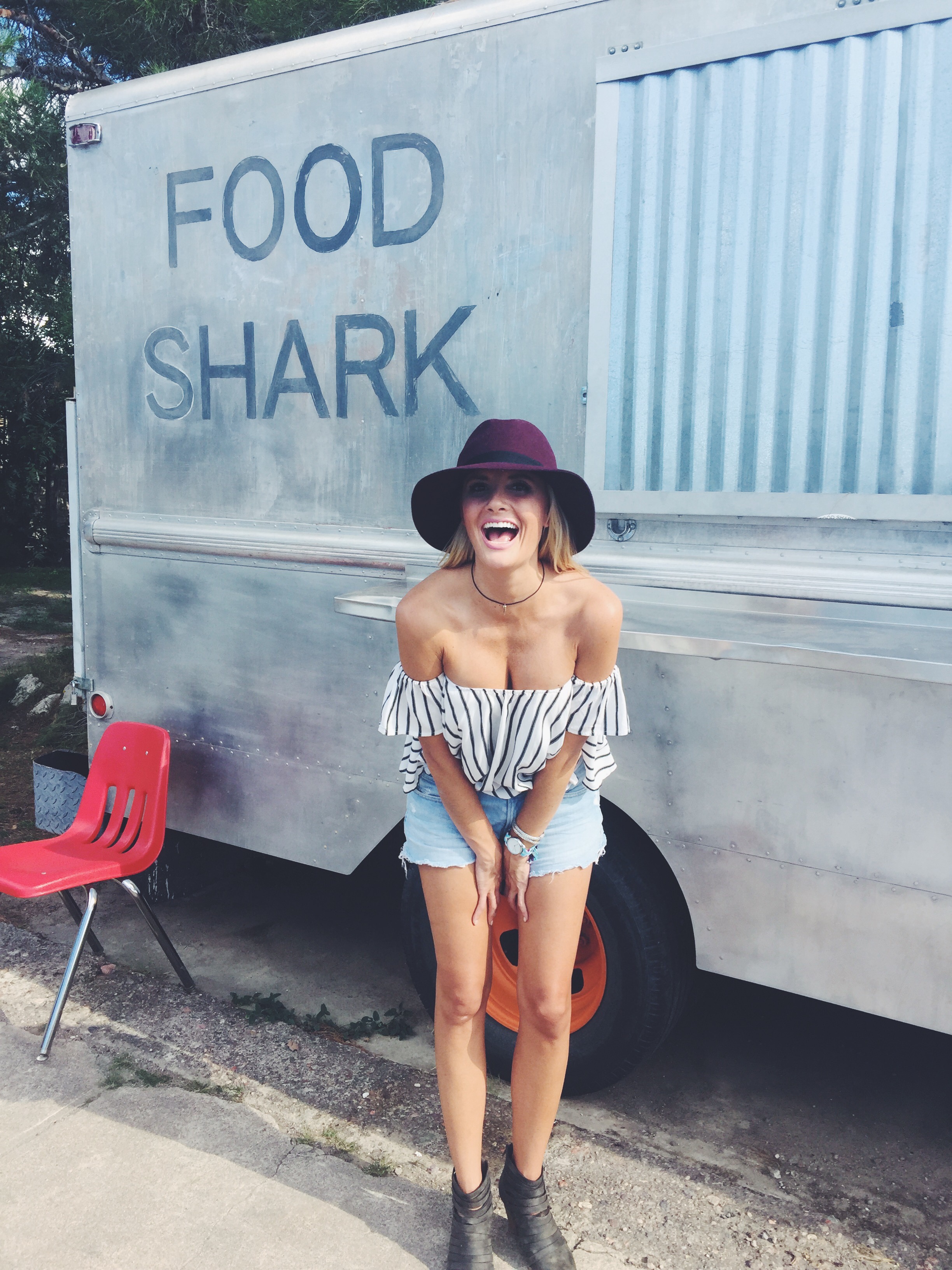 (Kellie barely containing her excitement for falafel)
Dinner:
Stellina: Open Tues-Sat 5-10pm, 103 Highland Ave // We ate here both nights of our vacation because we loved the food so much and because they change the menu up every night!  The owner is so sweet and made us a free vegan dessert.  Wine list is extensive and waitstaff is eager to please, ensuring that we had lots of vegan options to choose from.  Tuscan home cooking at its finest, highly recommend!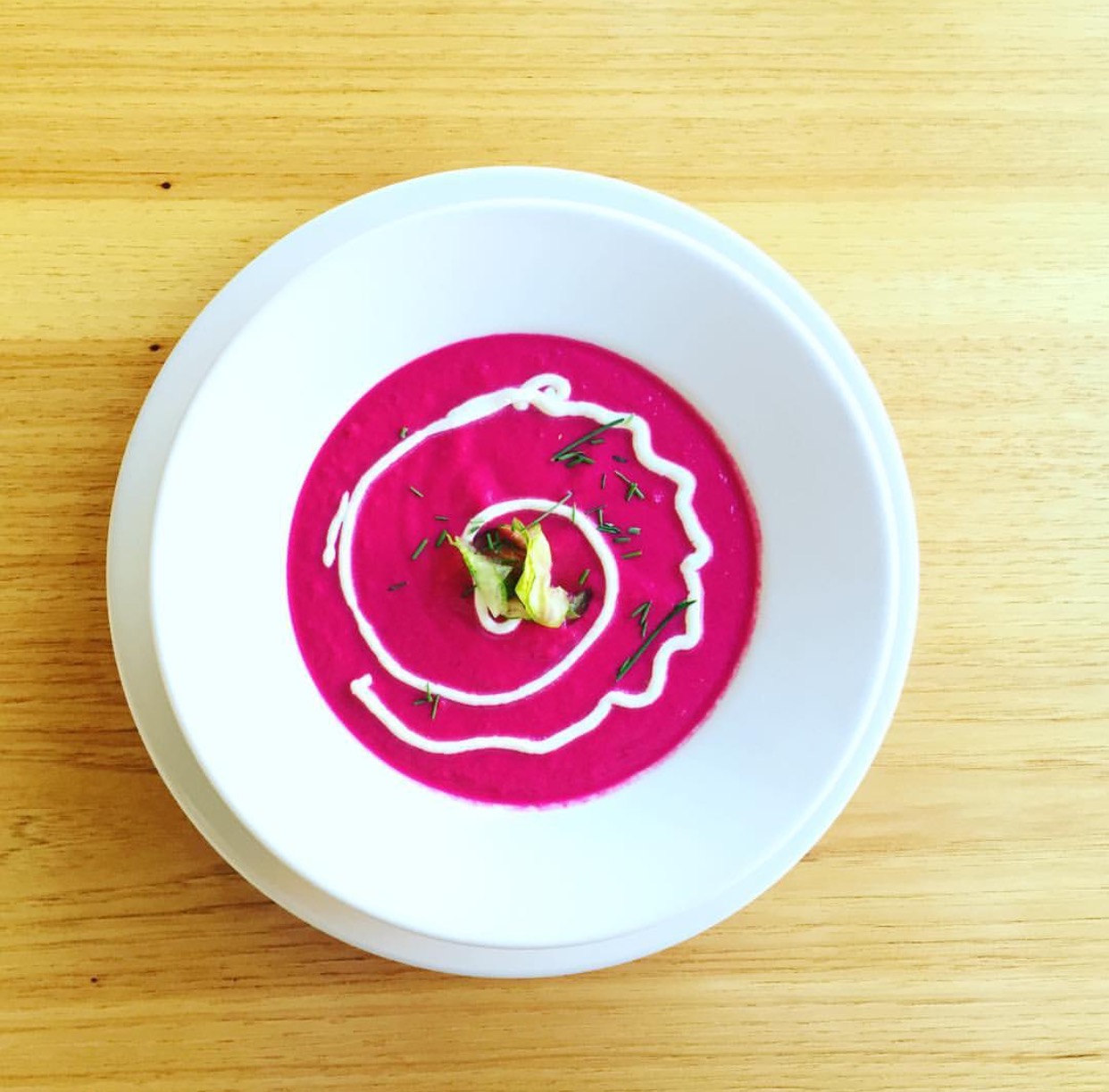 (Chilled beet soup with horseradish cream at Stellina; photo cred- High Stitched Voice)
There you have it!  I had a blast in Marfa because I learned to relax and just go with the flow.  It's the Marfa way, after all.  Bring your camera, you'll want to photograph your retro surroundings, and bring comfy shoes.. The town is so small, you can pretty much see everything by foot.
XOX
M