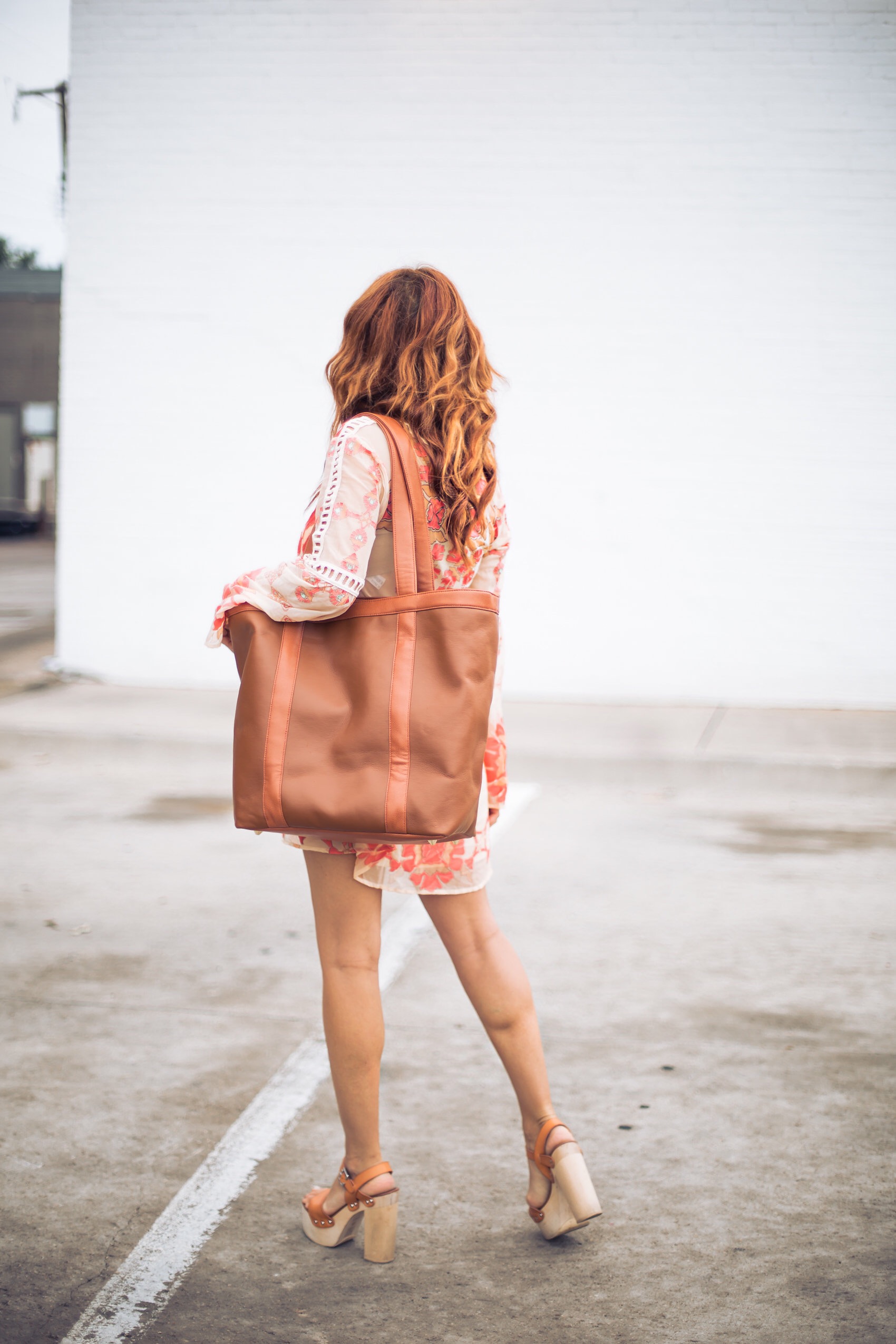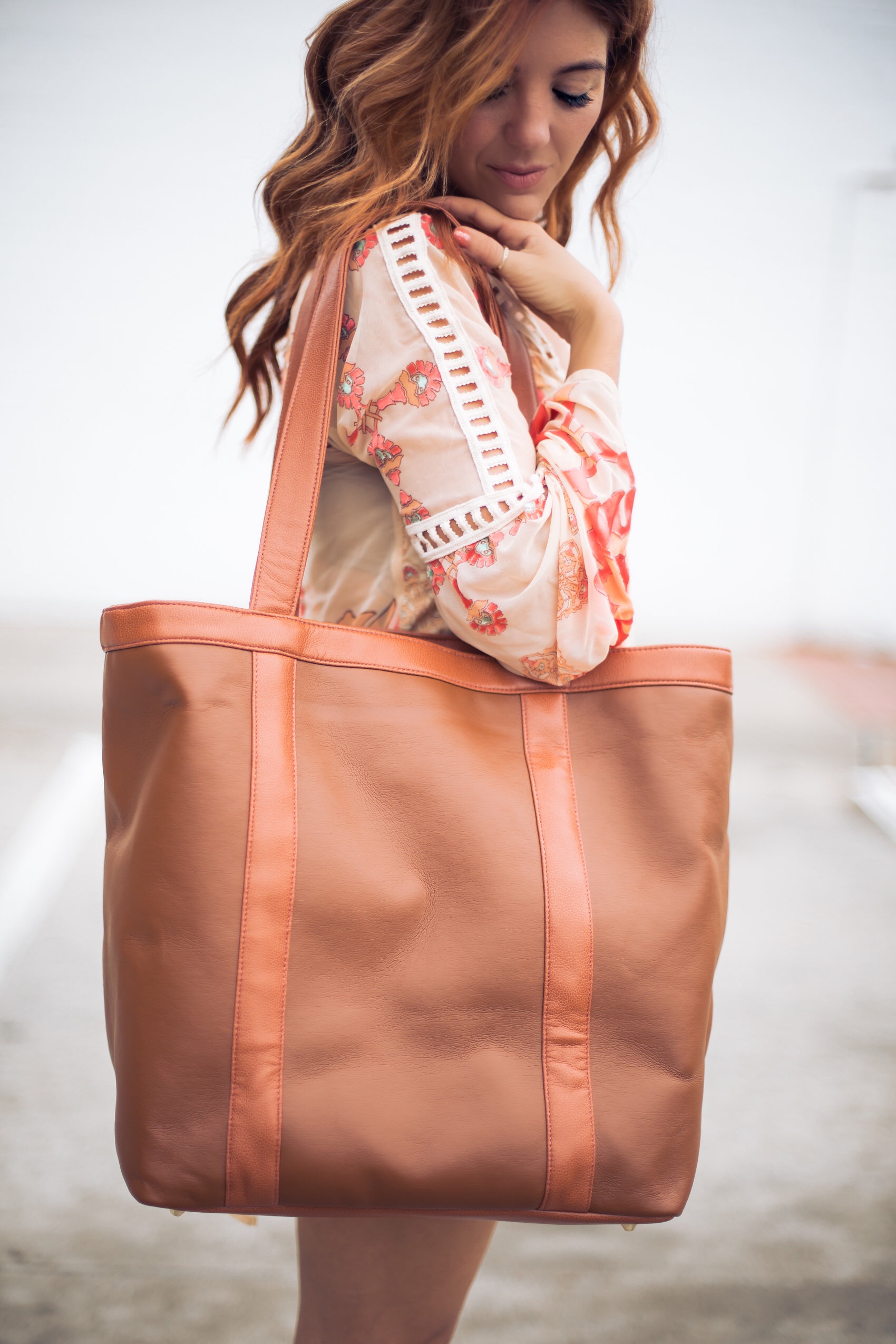 bag: eba totes
dress (sold out, but I found it on Poshmark!) similar look: here + here
shoes (sold out) similar: here
I love finding eco-friendly, vegan leather totes that I can use for work– I'm in sales so I need to have my materials with me at all times, but I refuse to look like I'm "schlepping" things around.  I have 3 main requirements for any tote bag that i bring into the rotation:  a) roomy-yet-sleek; b) functional; c) vegan and responsibly made.  
Enter: Eba Totes' The Whiskey Tote. It checked every requirement off my list, and I've been collecting compliments from my coworkers and travel buddies ever since.
Roomy-yet-sleek:  This bag manages to fit allll of my professional and personal needs, without ever looking "stuffed." I love the buttery texture of the animal-friendly leather, and I like how the two neutral tones contrast.  I have a major aversion to cheapie-looking hardware and cheesy bright and/or patterned lining… Neither of which were a problem here.  Well made accents and hardware was subtle, and the lining was neutral and high-quality.
Functional: Eba Totes does a great job in general of integrating useful organizational features into their bags; some even have elastic bottle holders!  The Whiskey Tote has two compartments, so I keep my personal items on one side of the bag and my work material and laptop on the other side.  There are two pockets inside as well.  Love!
Vegan and responsibly made:  Eba Totes makes their bags out of high end vegan leather Ultrafabrics® (read more about that here; I'm asked all the time about what high quality vegan leather actually MEANS and is made of.)  Like Eba Totes says on their website, "unlike the plastic feeling of faux leather, Ultrafabrics® feels like the softest Italian leather yet no animals were harmed in the process,"  You can't argue with that!  Sustainability is a top priority as well, and the bags' lining is made of waterproof recycled nylon.  Everything is produced here in the USA. 
For the reasons above, this bag is definitely one of my favorites. Thank you, Eba Totes, for being sustainable, animal-friendly, and for making a bag that I won't leave home without!