I have wanted to write about vegan supplements for a long time, but I held off so that I could have a few months of experience with them in order to give my honest take.  Throughout my life, I've never been super responsible about taking ANY type of medication or vitamin daily.  It is just one more thing to remember in the morning, and I am not a morning person.  Plus–  half of the vitamins you peruse in any given grocery store aisle either is not vegan, or else it is hard to tell if they were vegan.  And finally, lab results from all of my physical exams since going vegan have always been perfect, so if it aint broke don't fix it… Am I right?
Mehhh I'm not so sure I was right, actually.  A plant-based diet has been proven to lower your risk of heart disease (the #1 killer of Americans), diabetes, and cancer.  But, regardless of your diet, we live in a society where we are constantly "on the go," and it is easy to skimp on some vital nutrients.  I, for one– seeing that a lack of B12 has been linked to an increased risk of Alzheimer's Disease, and lack of taurine has been linked to depression and anxiety– am going to make good on my 2017 resolution to "live intentionally," even if that means taking an extra minute each morning to play it safe and take some dang supplements.
ALRIGHT, SO WHICH ONES SHOULD I TAKE?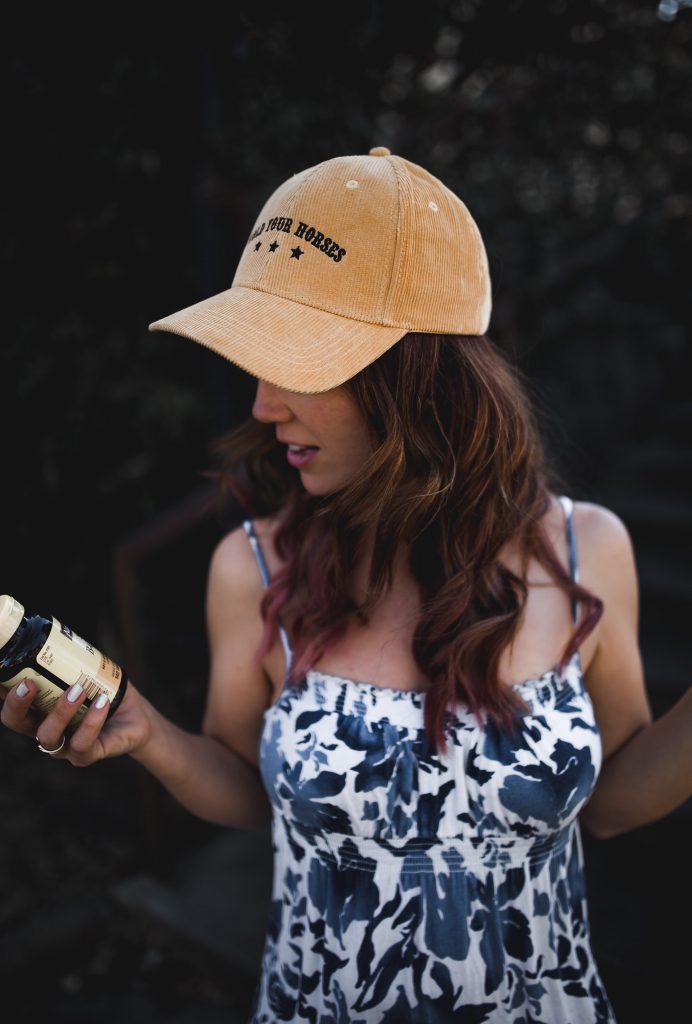 ---

(Photos:  Mary Summers)
(Dress: vintage ; Corduroy hat: Free People)