My husband, Matt, has not bought leather in over a year! You know what has made his transition to men's vegan fashion 100x easier? The mere existence of the all cruelty-free online retailer Will's Vegan Shoes.
Don't let the name fool you; in addition to shoes, Will's offers vegan leather good for both men and women which extend way beyond shoes.  Matt has bought their  belts, briefcases (he even has multiple colors of the same briefcase, as you'll see below… I'm telling you, the man is addicted), and wallets– and the quality never disappoints.  Another bonus: the super accessible price point!  Everything looks high designer, but is a fraction of the price.
In Matt's two professional outfits below, all "leather" is vegan and by Will's.  Check out their website, I guarantee you will be impressed and will find something that you/your dad/your husband/your brother needs in his closet to stylishly represent kind fashion!
Work Look 1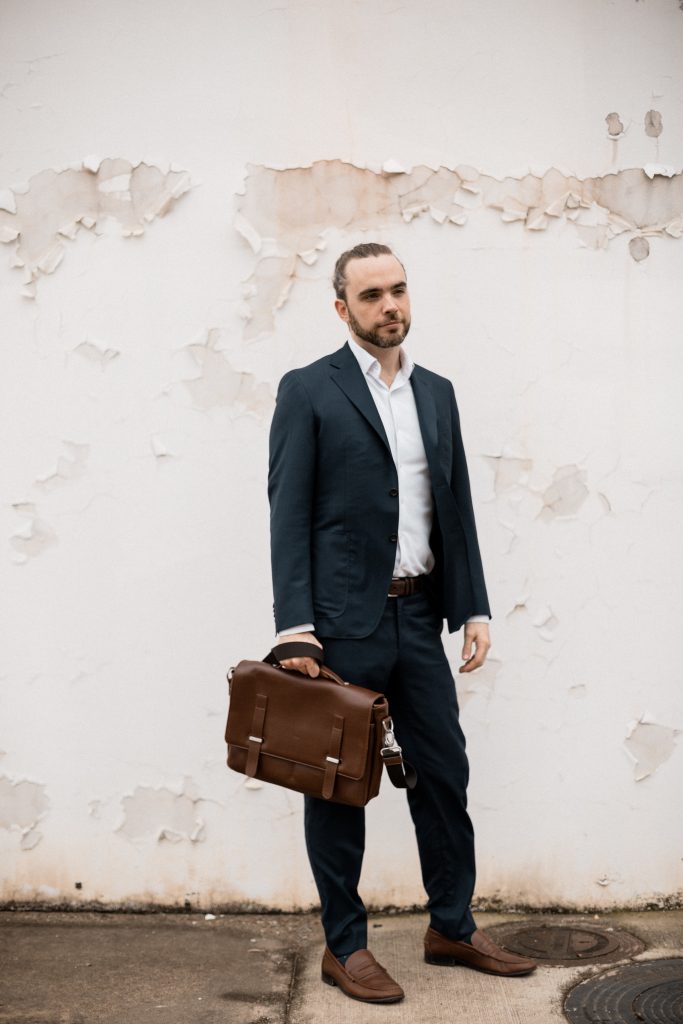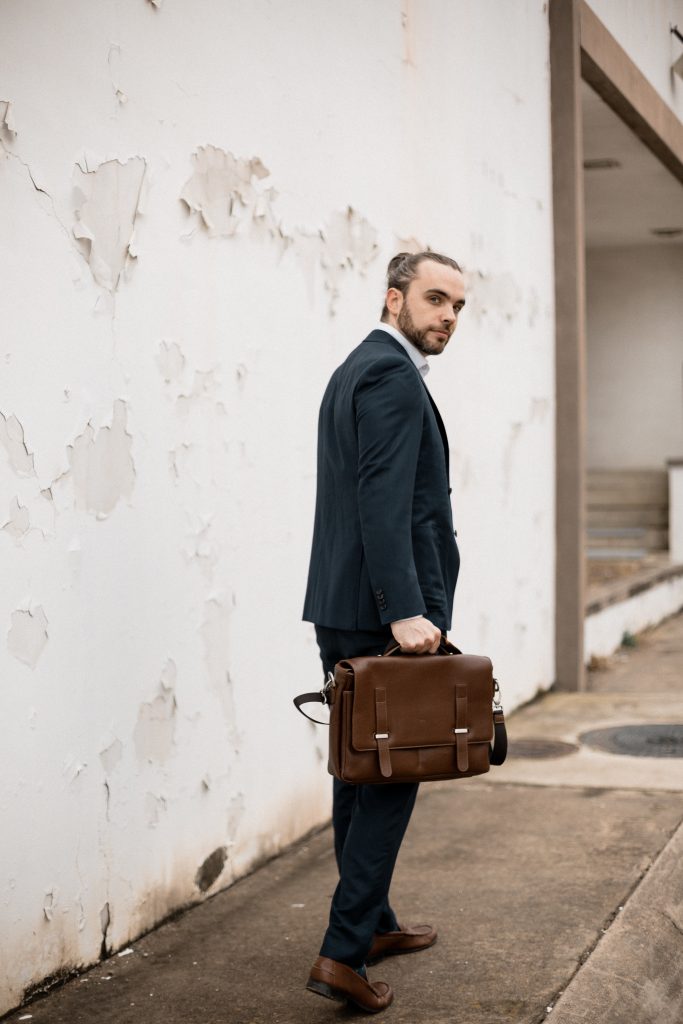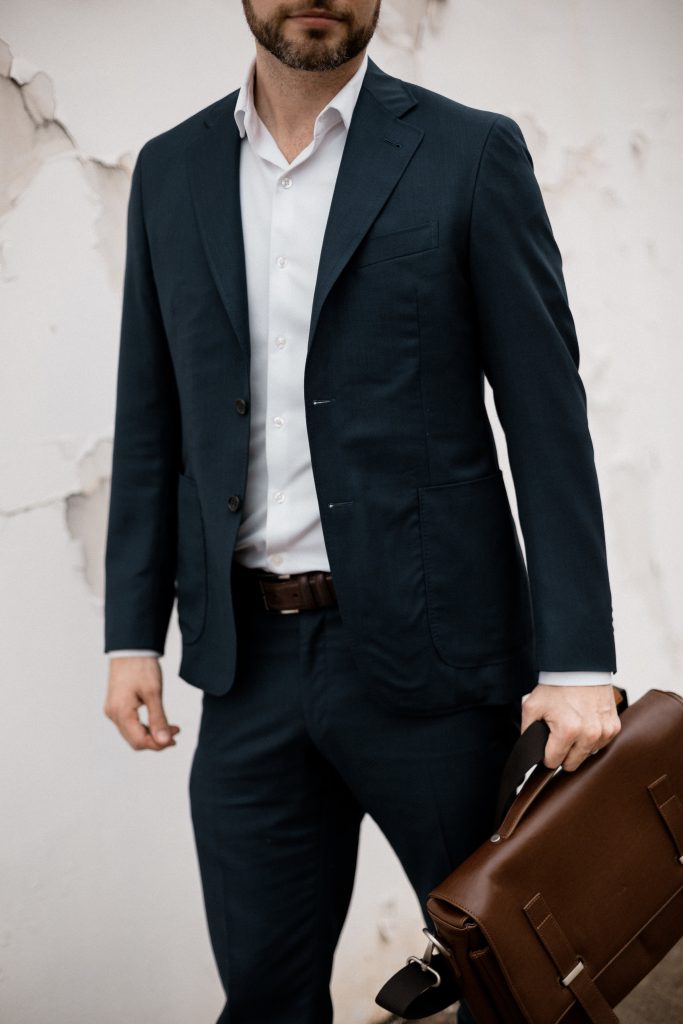 Work Look 2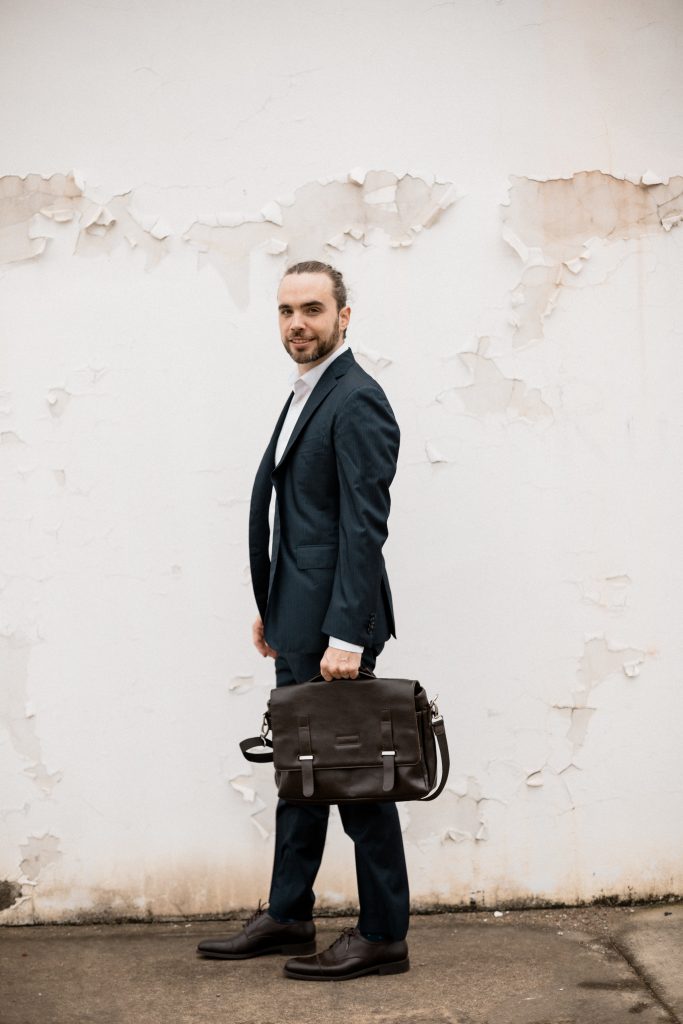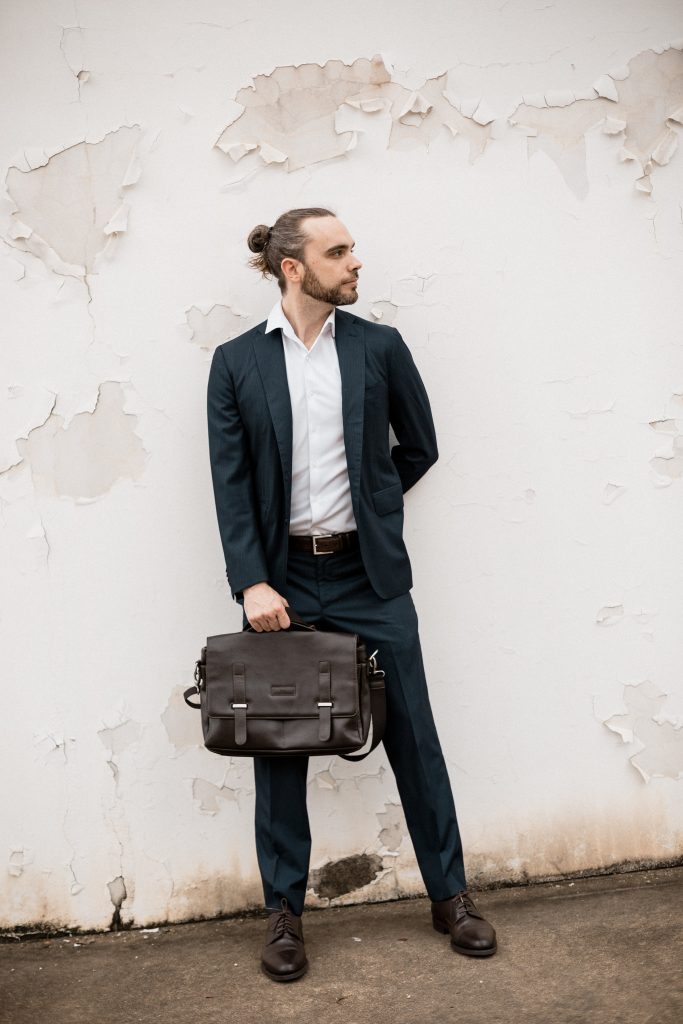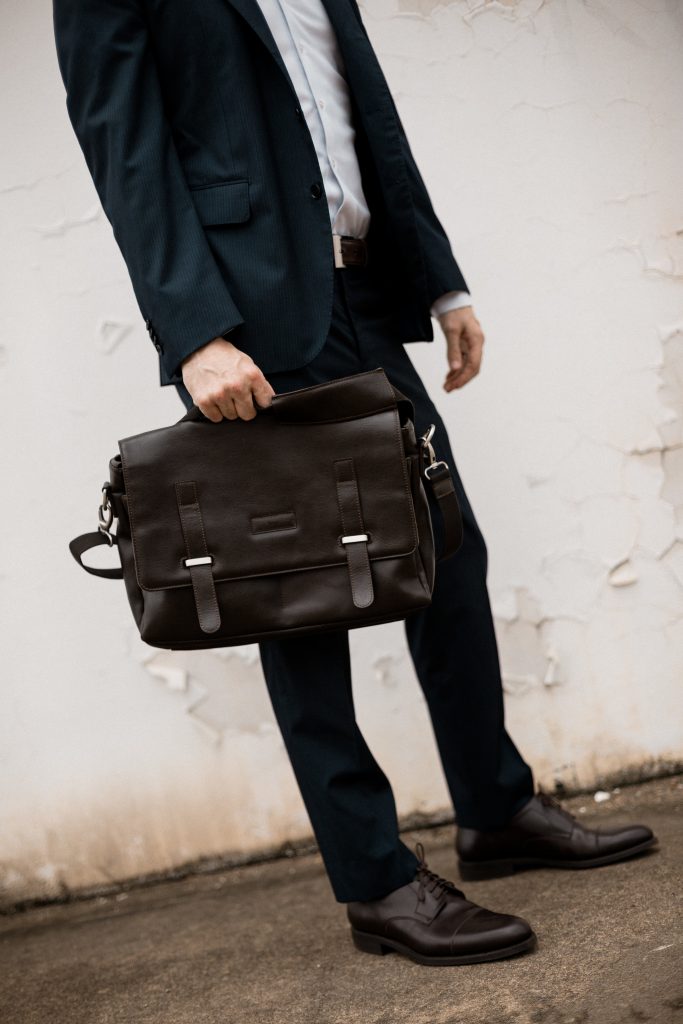 MAS Photography for photos
Will's Vegan Shoes for all shoes, belts, and briefcases