*** Links below are affiliate.  This means that if you shop through one of my links, I earn a small commission.  All of my earned commissions are being donated to Everytown until 2023.
I have always heard great things about the brand Soma, but it had mostly been about their pajamas (evidently they're magical but I have yet to try them!) and their bras.  I was super excited when I was invited to work with Casey (my girlfriend over at StreetsBeatsEats) to promote their swimwear!  I have had THE BEST experience with Soma. Their customer service has been fabulous. and I love what a wide variety of swimsuits they offer… Whether you want something sexy/flirty, sporty, funky, or classic… There is an option available.  And fantastic news for all of us… They are currently having a SALE!  These are some of my favorites options, all under $70….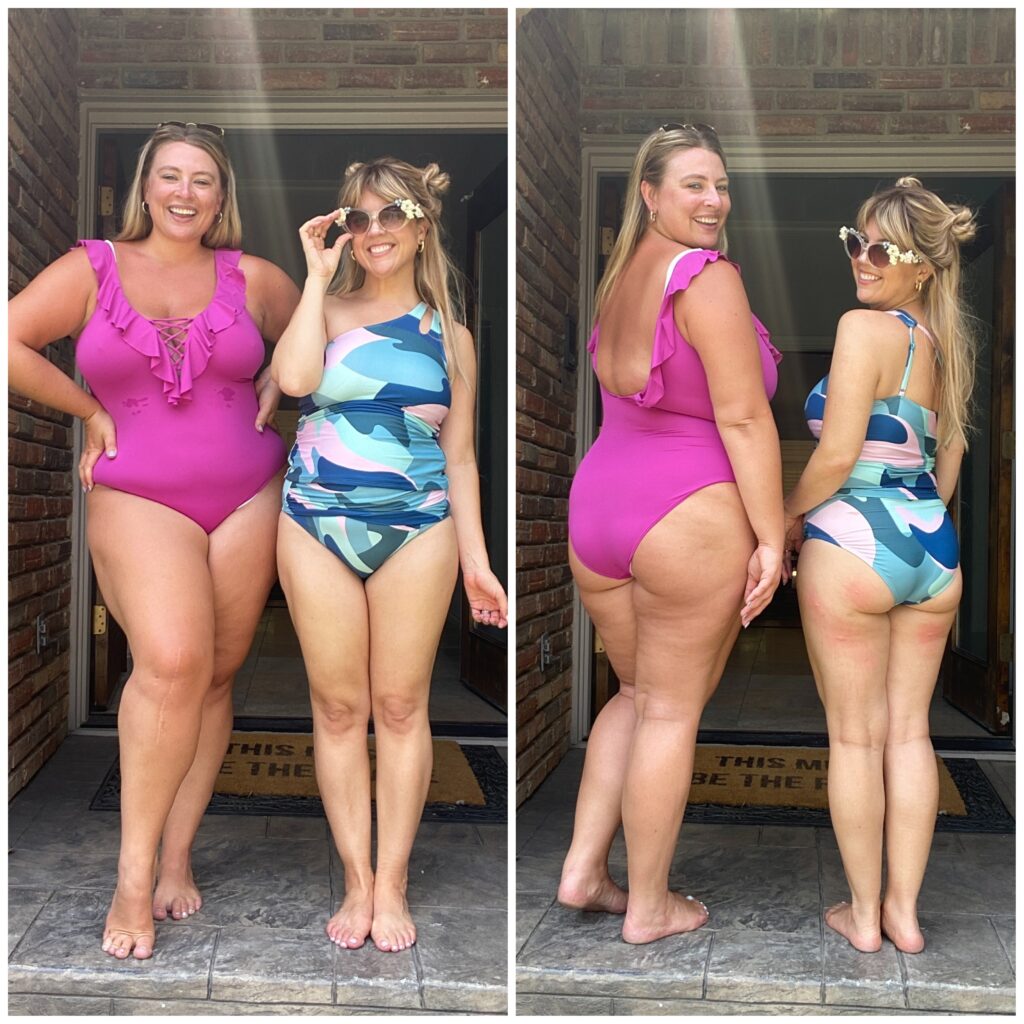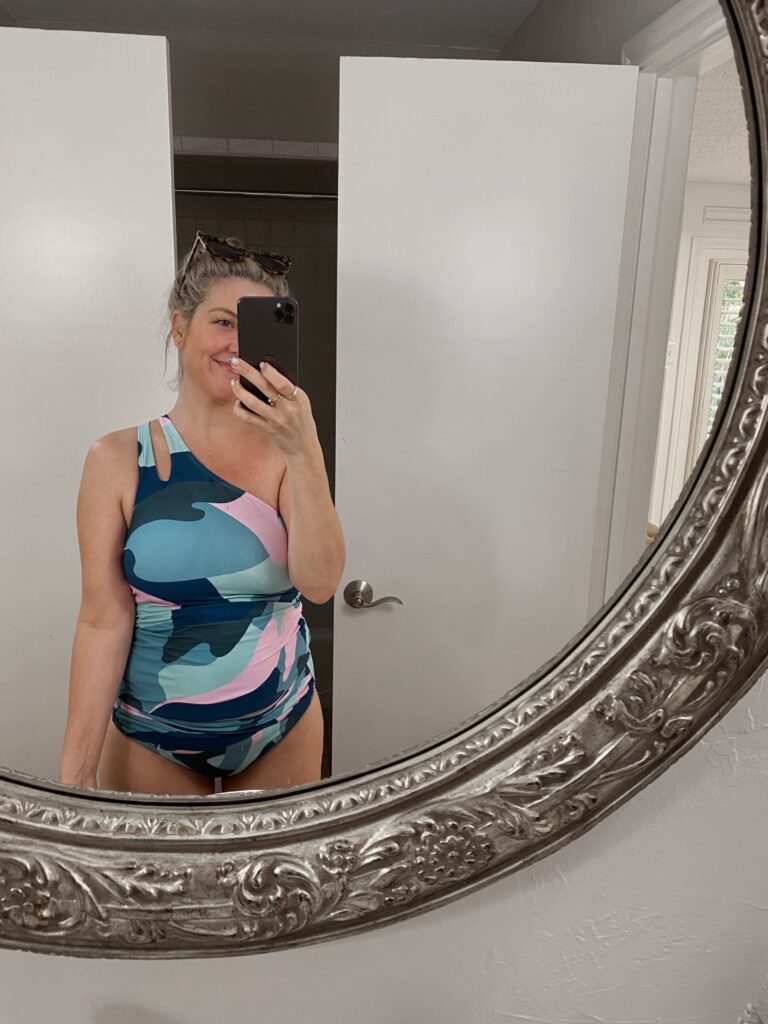 My colorful camo look:  This is my very very favorite of all the suits I tried from Soma!  I love playful vibe of the print, and how well it supported my boobs despite it being a one-shoulder top.  It is also the only tankini I've ever loved!  I noticed that the reviews said that it runs a bit small in the bust; for me (32F) this actually hasn't really been the case.  I took a medium in both the tankini top (cups are built in for shape) and the bottom; and while I wouldn't want the top to be any smaller, I feel like it fits great and any tightness just serves to hold my boobs in.  This was a great bathing suit option for when we all had covid last week (0 stars, do not recommend covid, by the way) and we were all playing together in the backyard kiddie pool.  If you don't follow me on stories, my backyard is visible to my neighbors, and other suits had me feeling a tad "exposed" to the conservative Johnston family across the way.  In this, I just felt like a sporty "fun mom"! I also felt like the colors complimented my (fake) tan. Weeeee!
Casey's pink one piece suit is also super super cute, but it wasn't available in my size!  I love it on her, though.  She typically wears a 14 or 16 and she took a size 14 in the suit.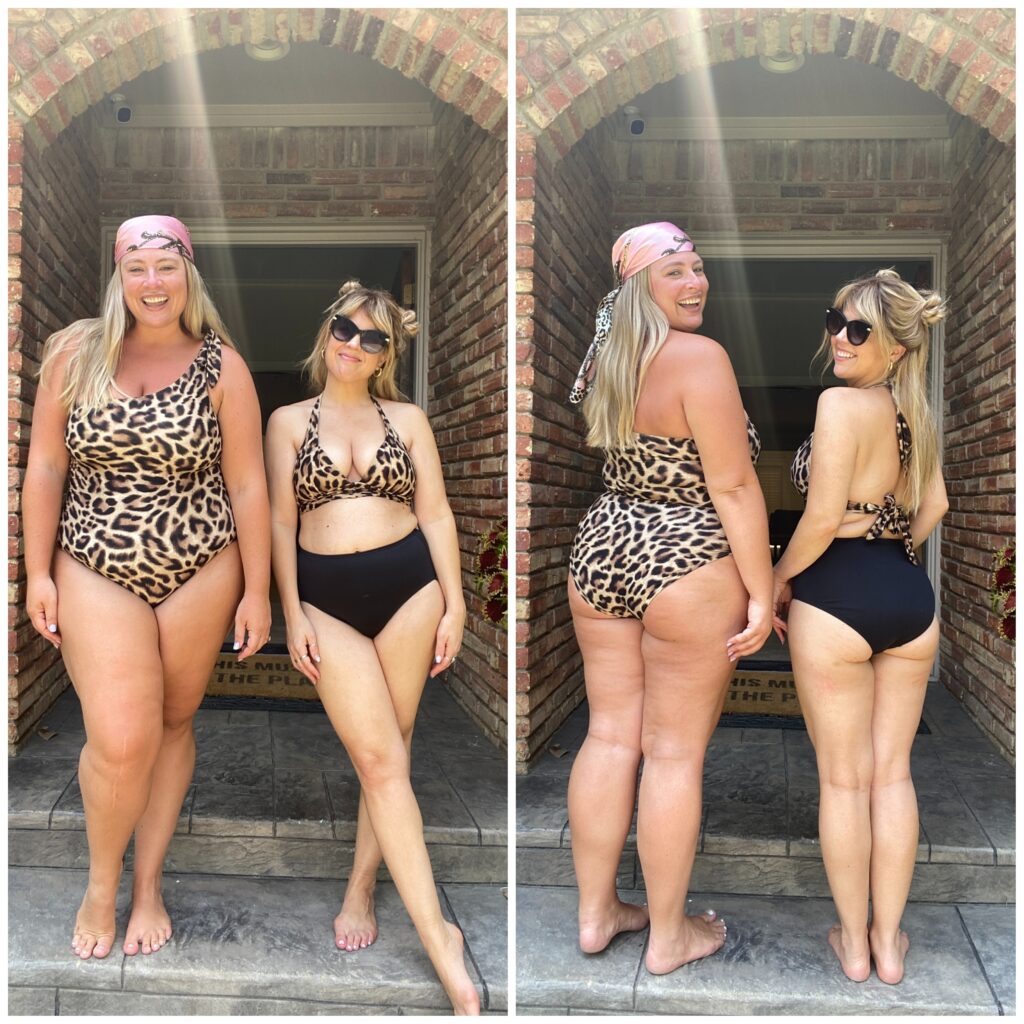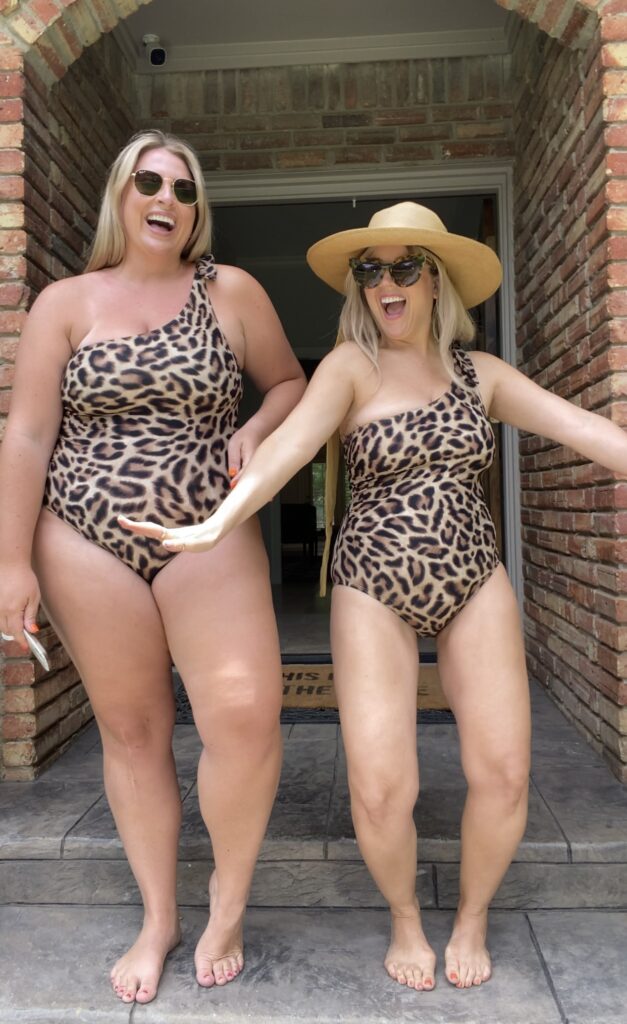 My animal print look: I felt like a freakin' sexy snack in this leopard bikini top!  I like how pairing it with black bottoms and black sunglasses serves to "ground" the look a bit.  I would say that if you're between sizes, choose the size up in the top. I'm in a medium in both the top and the bottom.
Casey's leopard one piece is a dream (I loveddd it on me, too!!! I took my most typical size 6 in this one, and it held me in and supported my boobs really well!). Highly recommend!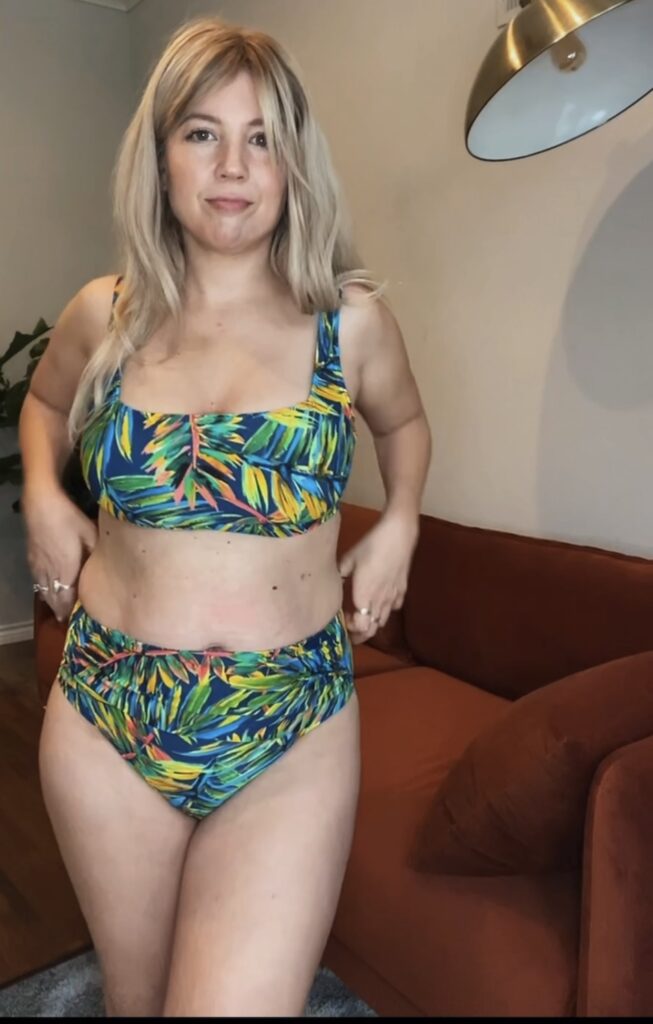 Please excuse this weird photo; it was a screen grab from a tiktok video I did, and in no frame did my face look normal, lol.   But I liked this swimsuit a lot and I LOVE THE MATCHING SARONG, which I wish I had a photo of.  All 3 pieces together made for a really cute and fun look.  The sarong would also work well with other, solid swimsuits, so I feel like its a great, versatile piece for an affordable price.  I took a medium in all– the top, bottoms, and the sarong.  (This look is also available as a tankini!)
*** Extra details:  My wig is from Follea and my black sunglasses are from Krewe.
Have fun shopping the Soma sale! And remember to rock whatever suit you want on your glorious bod this summer!! xoxo
M