It isn't any secret that Matt and I L-O-V-E our doggies!  And we are corny enough to celebrate Mothers' Day and Fathers' Day with cards and/or gifts "from Gia, Buster, and Banksie" every single year.  This year, I decided to get Matt a different little gift from each of our fur babies.  By FAR, his favorite was "Banksie's gift," which was a perfectly-fitting t-shirt with a pop art rendition of our pitbull's face on it by Pop Your Pup!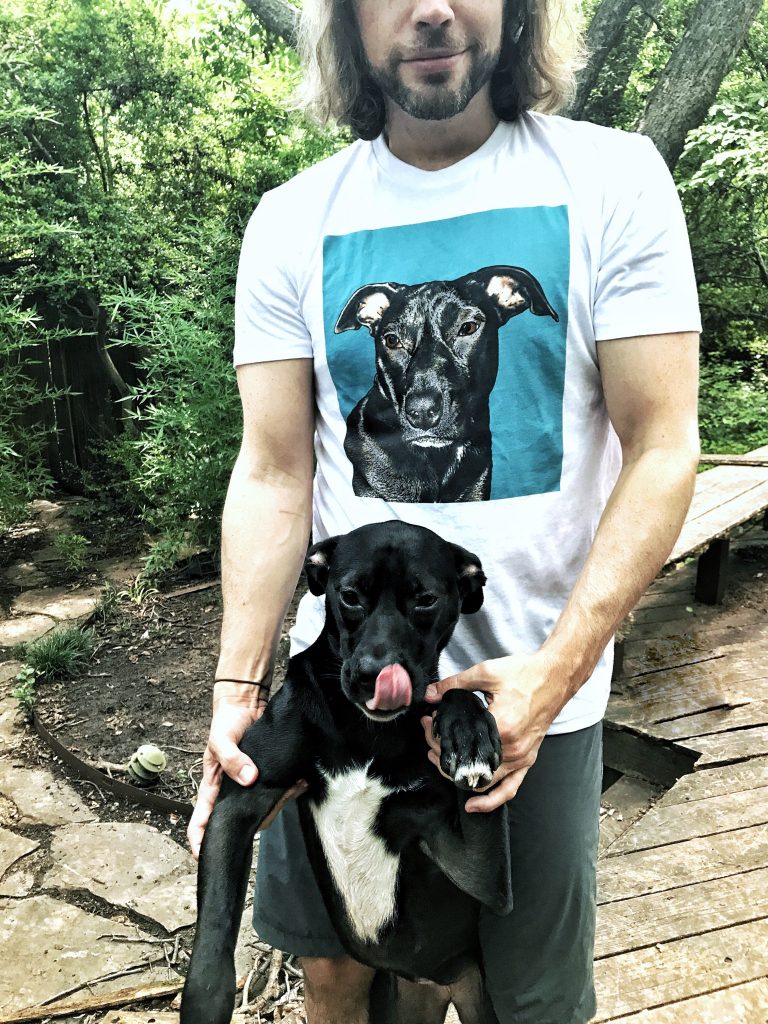 It is a super fast and easy process:  After specifying what type of product you want (in my case, a shirt… But I almost went with the canvas option); next, you upload a photo of your animal, then choose what color/type of background you want for the pop art; then, 1-2 business days later, you'll receive a proof to approve!  I couldn't believe the quick turnaround, or how perfect the image was!
Some extra reasons I love Pop Your Pup:  They are a USA-based group of artists who love animals.  Their goal is to convey your animal's personality and subtleties through their art. Perhaps most importantly– the company is extremely passionate about giving back.  A portion of every shirt sold is donated to local rescue groups and non-profits who help animals.
Check out POP YOUR PUP and treat yourself or the animal-lover in your life to this fun, unique gift!