"It is liquid gold in a jar." – Story of Mar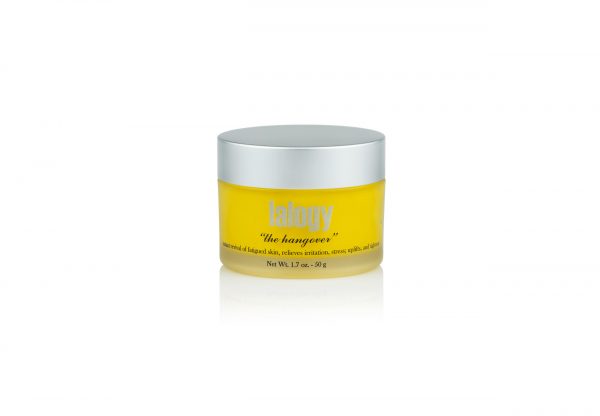 Oooooh man, you know how I feel about some vegan, cruelty-free, organic skincare.
Meet: one of my new very favorite products from one of my new favorite brands! "The Hangover" by LALOGY is a super intensive, firming, peptide-rich moisturizer that is clinically proven to reduce the appearance of facial expression lines. Real talk: at first I was not sure about the super yellow tint to the moisturizer. But once I rubbed it alllll in (and realized that moderation is key when it comes to this product), I found that the subtle hue actually evens out your skin tone and helps hide pimples. I L-O-V-E the scent, too, which comes from the lavender and chamomile essential oils. Lastly– I keep this product in the refrigerator. WHY, you ask? Because the ingredients come from small USDA approved farms across North America, so it helps keep the product fresh and extends the shelf-life. Also, because it just feels better when you put it on!
Some great news: Lalogy generously gave me a discount code to share with you guys! Enter FASHIONVEGGIE at checkout. Try it for yourself and let me know what you think! Thanks in advance for supporting cruelty-free products… After this week's unfortunate NARS animal testing scandal, I extra-appreciate ethical beauty brands like Lalogy who have decided to choose life over profits.