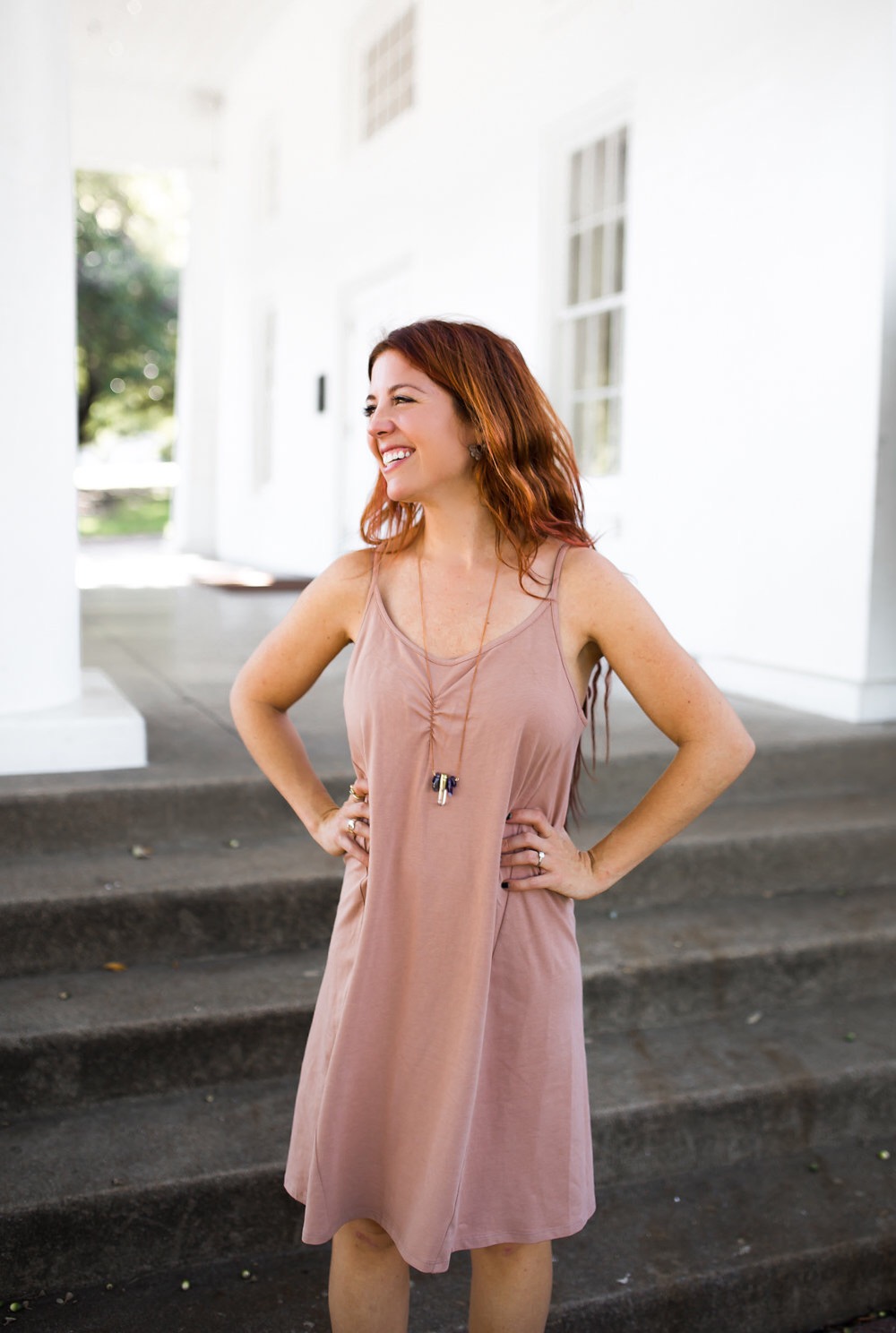 dress: miakoda // bullet and crystal necklace: spark of change // photos: mas photography
Brooklyn-based Miakoda has become one of my go-tos for ethically made loungewear and comfy-but-chic everyday clothing.  I could go run errands in this dress and then I could come home and take a nap in the same dress.  I could even pair it with a moto jacket and some booties to hit the town!  That is the beauty of this line… their pieces are truly minimalistic and effortless, but are versatile and clearly very well made with a hint of subtle sophistication. Everything at Miakoda is made with sustainable materials such as organic cotton and bamboo. Their pieces are meant for layering; for instance, I am wearing a matching bralette underneath the dress, and you can't even tell because it is meant to blend in perfectly– but if it does peek out, even better. 
Check out Miakoda and let me know what you think.  Their ethical and sustainable bottom line makes wearing these pieces feel even cozier.