Spoiler alert:  LXMI is a game changer.
I remember when I first decided to cut out all products which had been tested on animals, I was pretty sad about losing certain luxury skincare products.  La Mer moisturizer, for instance, while outrageously expensive, had never failed to made me look and feel like a million bucks.  Until now, I had chalked that loss up to an "oh well, nothing else will be quite THAT good, but being cruelty-free is obviously way more important."   But now, things have changed.
Meet : your old favorite skincare product's more beautiful, more ethical, AND more affordable counterpart!  LXMI, now available at Sephora. I can barely contain my excitement as I write to tell you guys about her.
LXMI secret weapon:  Nilotica Reserve.  This is an "organic, cold pressed skin superfood" which achieves incredible results without all the synthetic gunk.  If you want to get more detailed about it– it is a butter extracted from the fruits of East Africa's nilotica tree nuts, which goes on velvety soft and then transforms into a vitamin A & E-rich oil.  It penetrates deeply into the skin and prevents signs of aging– fine lines are greatly deducted, and your skin feels and appears amazingly hydrated. This is due to LXMI's nilotica reserve having +25% more essential fatty acids than traditional beauty oils. A more rare and exotic relative of shea, it is harvested seasonally from 20-year-old trees at the Nile.  For more info on this luxurious, hard-to-get ingredient, go HERE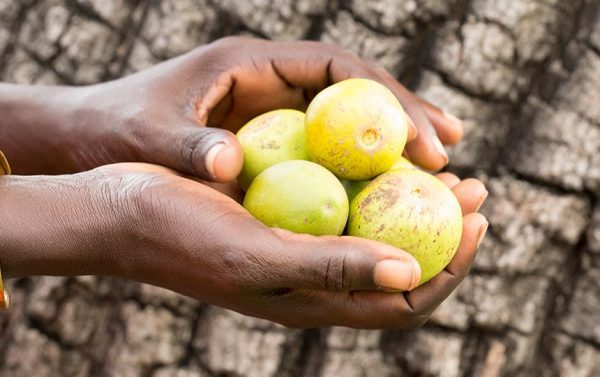 LXMI ethics: the Nilotica Reserve is harvested by marginalized women in the Nile Valley.  LXMI prioritizes health and is 100% organic.  A very transparent company, they take pride in being fair-trade– if you'd like to meet some of the LXMI harvesters, click HERE. The products are 100% vegan and never animal-tested.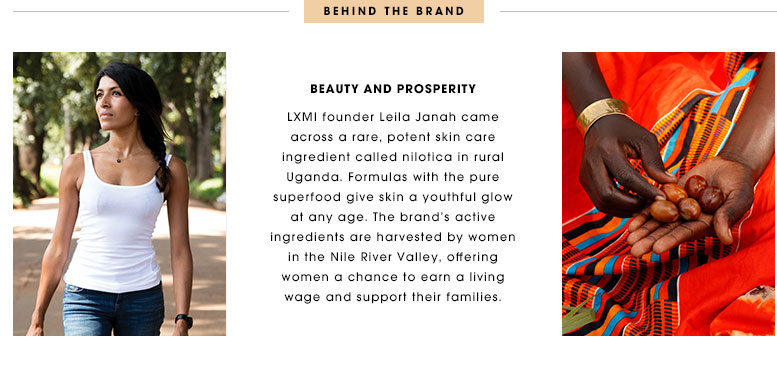 LXMI on you: These products truly smell incredible.  My fiancé asked me what is was that I had on, and said he really loved the scent.  My favorite product is their Pure Nilotica Melt Nourishing Balm-to-Oil.  I apply it and leave it on overnight, but I also add touchups throughout the day to my chin and under my eyes… basically, anywhere that feels dry and could use some extra hydration.  It leaves your skin looking luminous and youthful, not oily.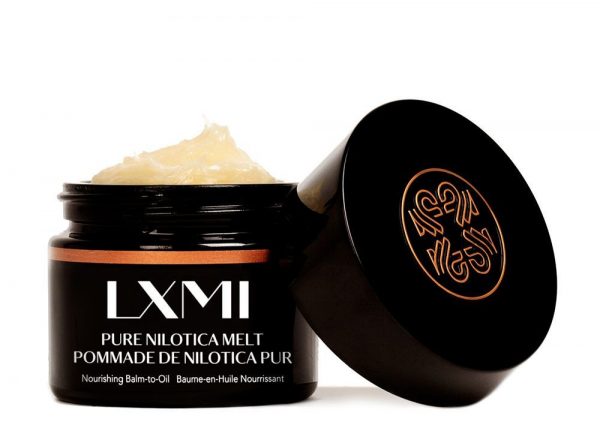 Shop LXMI: