I know I'm a bit late to the Prime Day game,  but better late than never! I am going to cover 25 of my favorite Amazon sales items that I have personally bought, used, and loved. Enjoy the sales… You have until the end of the day to buy if you see something you need 🙂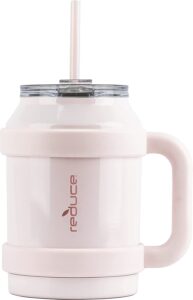 40 oz tumbler mug (a great..in my opinion BETTER… alternative to the Stanley Cup mug) OR 50 oz tumbler mug (my precious!  What Matt & I use!)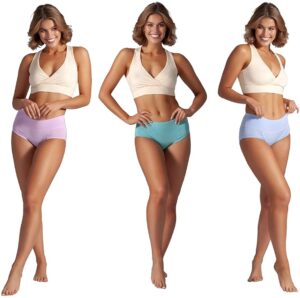 Bambody Period Panties (XS-6xl… size up. I recommend the 3 pack. Third party tested:  NO harmful PFAS!)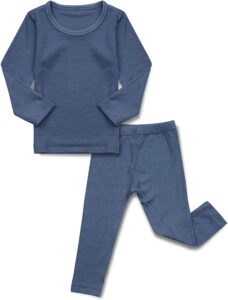 These soft, ribbed kids PJs are the shizzz!  They come in a ton of different colors– from pink to neutrals to blues to neon– and both of my boys love them. True to size. Most sizes are 20% off.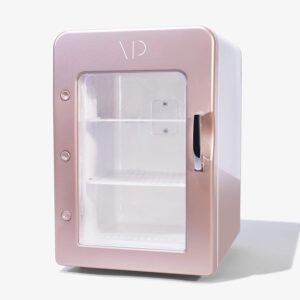 Adulting level 10= skincare fridge!  It keeps your skincare fresh and effective for longer + feels refreshing when you put in on. This one is unique compared to others I've seen and tried, in that you can see inside when the door is closed, the sleek appearance, and the re-arrangable shelving inside to fit your needs. I've had mine for about 2 years now and I love it.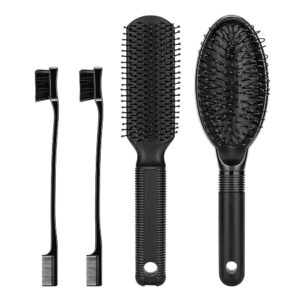 Best Wig Brush!  It makes such a difference when I use this one. Ignore the brush in the pack with the "loop" bristles… It's the other one that's fantastic.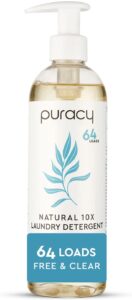 We love our laundry detergent!  It is cruelty-free, gentle enough for baby clothes,  free of toxic chemicals/fragrance… But strong enough to "get the job done,"  know what I mean?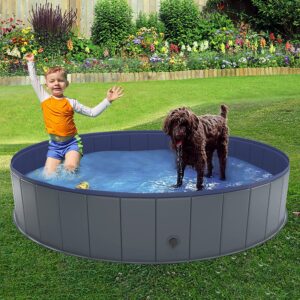 Best kiddie pool out there!  It isn't inflatable, its solid and collapsible, so there's no way for it to deflate/puncture… It's extremely durable and will last you years. This special price is insane for the quality.  The XXL size is huge and perfectly big enough for grown ups + kids. Pic doesn't do it justice.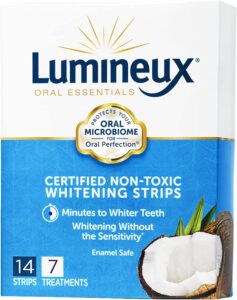 Only whitening strips I'll use on my sensitive teeth!  Cruelty-free and non-toxic, plus they work very well!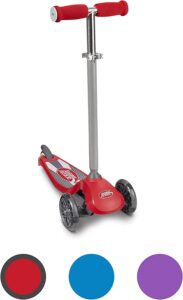 River (4) and Koda (2.5) are both obsessed and zip around on these scooters all day long. Highly recommend.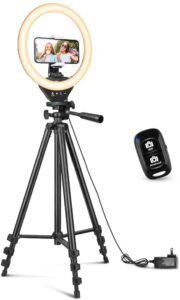 I will not claim this is the best tripod out there.  BUT it is what I use, it gets the job done, is perfect for beginners wanting to create some content with good lighting, and you cannot beat a $29 price tag.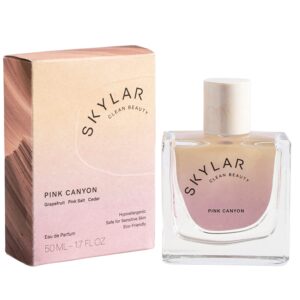 I got a sample of the Pink Canyon fragrance  by Skylar and fell in love and bought it… and now I'm mad I didn't wait for Prime Day, because this deal is bananas  ($30 off).  I saw in the reviews that someone compared it to Dolce & Gabbana "Light Blue" scent, and I think that's right, except its more subtle and clean.  I also like the vanilla scent. Skylar fragrances are developed with a toxicologist to avoid anything harmful. They contain no phthalates, parabens, allergens, and the brand is meant to meet EU high standards for safety. This is super important to me since I have kiddos!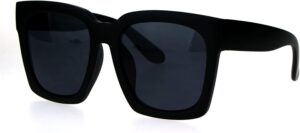 If you (like me) enjoy oversize sunglasses… THESE are amazing. They look designer, I love the matte black, and are perfect for beach days with kids where you don't want to lose/break your favorite expensive pair. Fantastic reviews!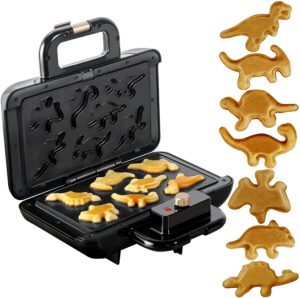 I love this dinosaur waffle maker!  It's 20% off, and we use it a couple of times per week. We alternate it with our truck waffle maker (which is actually not on sale right now, but here is the link in case you still want it!) There is a unicorn waffle maker and an amazing mermaid waffle maker 
***Our protein pancake recipe, in case anyone is curious:  Kodiak Cakes plant-based flapjack mix (1 cup of mix, 3/4 cup water, 1 tbsp olive oil), Big scoop of Else Organic Toddler Mix, Big scoop of Chia Seeds. IMPORTANT: Leave it in the waffle maker for about 6-7 minutes until its golden brown on top/until you can easily remove the shape from the mould with a fork.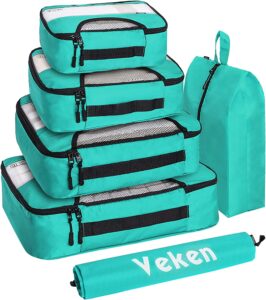 Packing cubes for the win!  These are waterproof and come with a laundry/dirty clothes bag. Bonus: they're eco-friendly and recyclable.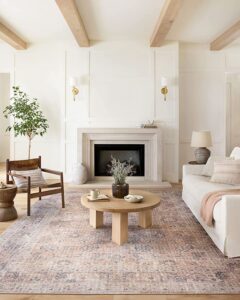 Loloi Rugs are on sale, ahhhhh!!! Some truly fantastic deals from this designer  brand, massively marked down. I really like this one (pictured). We have two of these rugs and I'm very sad to say we paid wayyy more than the prices listed here. Boo.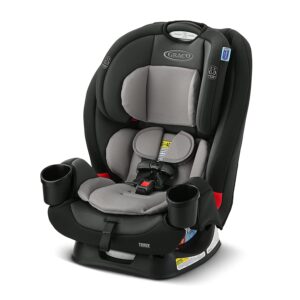 We love these carseats that will grow with the boys! We used them with both, from early infancy to current toddlerhood. PERFECT reviews, for good reason. $71 off, so a fantastic deal!

WOAH this water filter bottle is 60% off, so $20 down from $50!  My survivalist/prepper heart LOVES this product so much. Perfect for keeping in your survival grab bag, or for camping/hiking, this water bottle actually filters out parasites, bacteria, chemicals, and micro plastics. It's also eco-friendly. LOVE this brand, and this deal is amazing.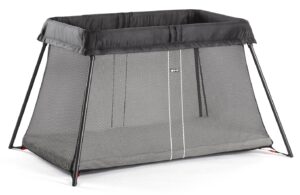 This travel crib is the best out there!  Slimmest (great for hotel bathrooms, etc.), and most travel friendly.  Matt can take it out of the travel bag, assemble it, and take it down/put it back in it's bag in under 2 minutes!  We have used this all over the world with the boys. Recommend!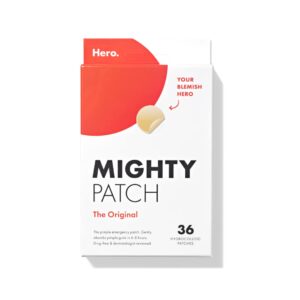 These zit patches are a life saver in a pinch. I sleep with it on, and the zit is typically gone by morning. Vegan & Cruelty-free.
I didn't get a glasses organizer until last year, and WOW– it makes a big difference for trips!  I went to Mexico for almost a week last October and wanted several pairs of sunnies + eyeglasses to come with me, and it was so amazing not to worry about them getting scratched/crushed/lost in transit.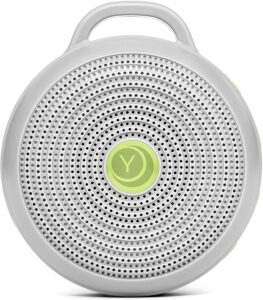 We live by these sound machines. Several settings, gets pretty loud, my kids can't sleep without it. Love how tiny and portable they are, and its helpful that they can be hung for situations like stroller rides at Disney, etc!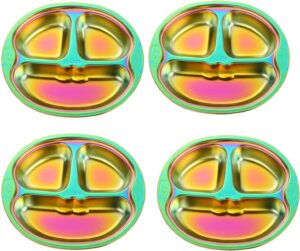 I LOVEEE (and just ordered, so I cannot yet speak to the quality but they come highly recommended by a friend) these stainless steel kid plates!  I'm really trying to move away from plastic (its so harddd) and these are gorgeous AND fun for the kids!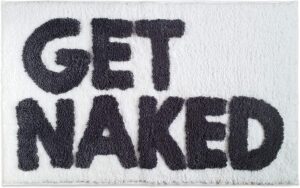 This is Matt's and my cheeky bathmat!  It is very plush and looks like new, despite us using it for about 6 months now.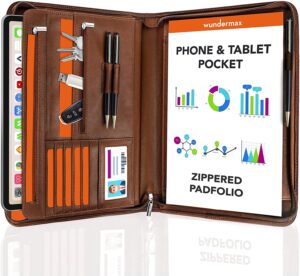 This organizer saves my ADHD brain. It's in my tote bag and holds my cards, notepad, iPad, pens, calendar… I LOVE IT. Made of high quality vegan leather (available in black or brown). Fantastic for travel; has a little place to hold your passport and other documents. Highly recommend!

Ok s I ordered sleep supporting supplement (for toddlers-adults) a few days ago and have not had a chance to try it yet; but my readers are raving about how effective it is and the reviews on the Mary Ruth's website are all fantastic.  I'm excited to see if it helps Koda sleep longer… We are desperate over here!  Note: I don't usually recommend buying supplements from Amazon, personally, but this vendor is the actual Mary Ruth's store.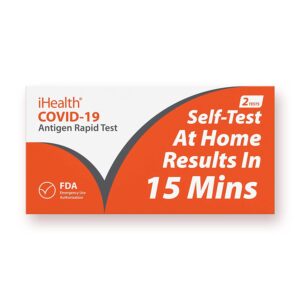 And a very 2022 addition to the list… An at-home covid test, lol.  We used this brand (plus a few Binax tests) last month when our whole family got Covid for the first time, and it was super accurate for us. The results were visibly positive within a few minutes of taking it (at the start of our illness) and the line got more and more faint as we started feeling better. So… They work!
OKAY! I hope this was helpful! xoxo