I hope everyone had a happy Earth Day!  Some of you might know that I attended EarthX, which takes place in Dallas and has a focus on sustainability, improvements, and conservation.  To be totally transparent with you, I usually leave half inspired, and half cranky… There is inevitably a bit of greenwashing you have to contend with (this is Texas and they are trying, but some simply miss the mark), and on an ethical level I just CAN'T with zoo representation at an Earth event. BUT, they have a "Vegan Village" now with all animal-friendly products and food, and are making massive steps in the right direction.  Overall, this year was super exciting and brought many new concepts and eco-friendly developments to the table… I left feeling happy and hopeful for our future.
The brightest spot in my entire day was visiting the Tetra Pak booth!  I was AMAZED by this revolutionary company, you guys, and I've been so excited to share with you everything that they are up to!
Tetra Pak's motto is "Protects What's Good."  This refers to the food and beverage products they encase, as well as the environment that so desperately needs our help right now.  Essentially, Tetra Pak develops cartons that safely hold food and beverages with minimal impact to the environment.  Their packaging is made mostly from sustainably-sourced paper, and their bio-based caps are made from a renewable resource– sugarcane!  They are already huge in Brazil (where everyone is already on board the eco-friendly train), and are making substantial headway in the US.  We all know… we need help like this!  They focus on reducing emissions, as well as the reducing the environmental impact of transport.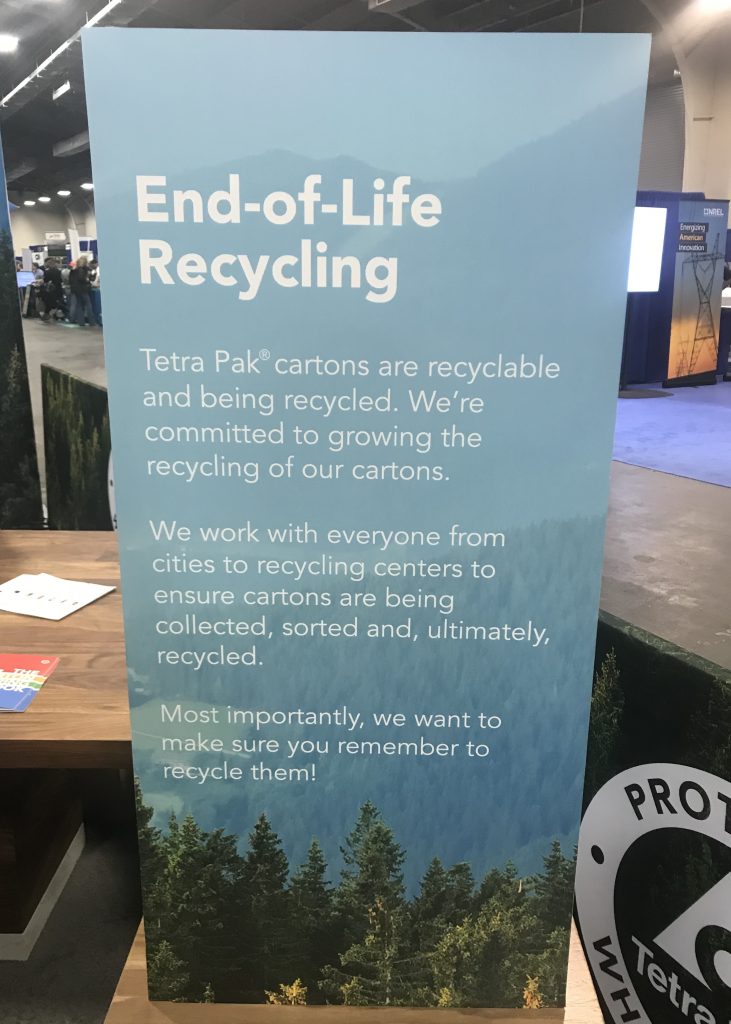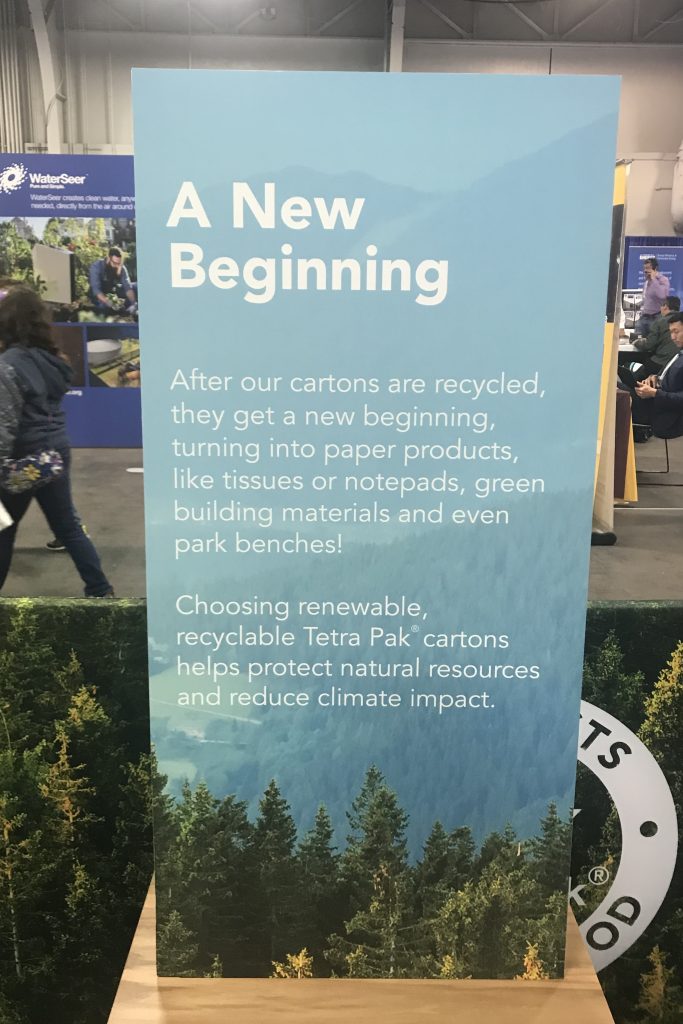 I realized that without knowing it, there are TONS of products I use all the time (some of which I've promoted on FashionVeggie before! Svelte vegan protein shakes, and Fawen drinkable soup and JUST water) that are encased in Tetra Pak cartons.  This makes me so happy! Note: The idea is to keep the cap ON the paper carton when you put it in the recycling bin, to ensure that the entire product gets a new life and nothing is wasted. I got to see all the various ways Tetra Pak cartons are repurposed, and it was so cool– pens, tables, pots for plants, and an eco-friendly drywall alternative called "re"!
Do your own research and look into everything Tetra Pak HERE.  You'll be amazed and excited like I am, I promise.  Also, please look for products in Tetra Pak cartons when you are at the grocery store or when you're looking online; it makes a huge difference.  They truly are protecting what is good, and for that, my future son and I are very grateful.