Hi!  Disclaimer: This post isn't sponsored BUT I was gifted a Pranamat after reaching out to the brand with questions back in November of 2020.
A lot of y'all know that Matt has a terrible back. Poor guy. He has a painful chronic disease that affects his back, and he's had extensive back surgery. So, the reason I reached out to Pranamat back in November was that I was looking for a Christmas gift for Matt that might provide some relief.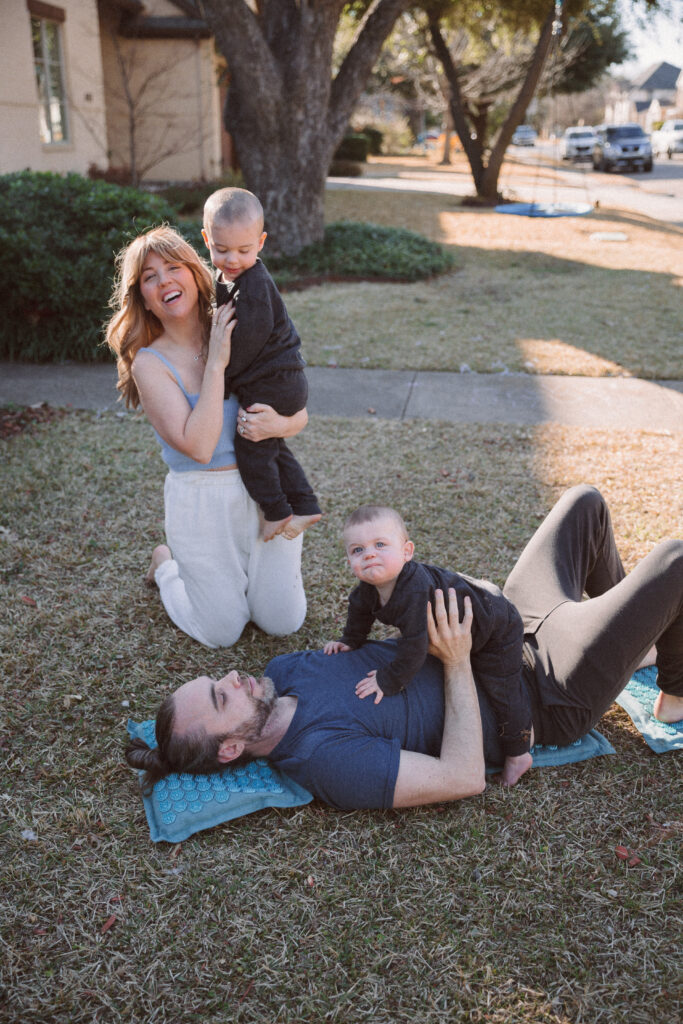 So- what is Pranamat?
Touted as the worlds #1 Massage Set, the Pranamat's acupressure is clinically-proven to reduce stress, relieve back tension and knots, ease headaches, and promote better sleep.  The mat is made with eco-friendly, non-toxic materials, and is OEKO-Tex certified (hypoallergenic and safe for contact with human skin).  Bonuses: a 5 year warrantee comes with your order, and you get a 30-day trial period.  You are meant to use the mat for at least 20 minutes per day for  lasting and increasing results.
So? What does Matt think?
He thinks it absolutely helps his back!! He feels noticeably better after using the mat, and he even enjoys standing on it to relieve stress in his FEET.  But here's something you may not find on the Pranamat website… Those little acupressure spikes? They are SHARP! They are intense. When you get up from a session, your back is super red from the increased blood circulation and looks like it has a bunch of little holes in it, haha!  (They go away quickly.) Matt and I both have had to "practice" and build up to a full 20-minute session, and even now I cannot lay on the mat without my shirt on; I'm just too sensitive. Matt does, though, and barely blinks at this point. I do think that it helps him get to sleep earlier when he uses it, and we consider using it daily to be a part of his every day health maintenance.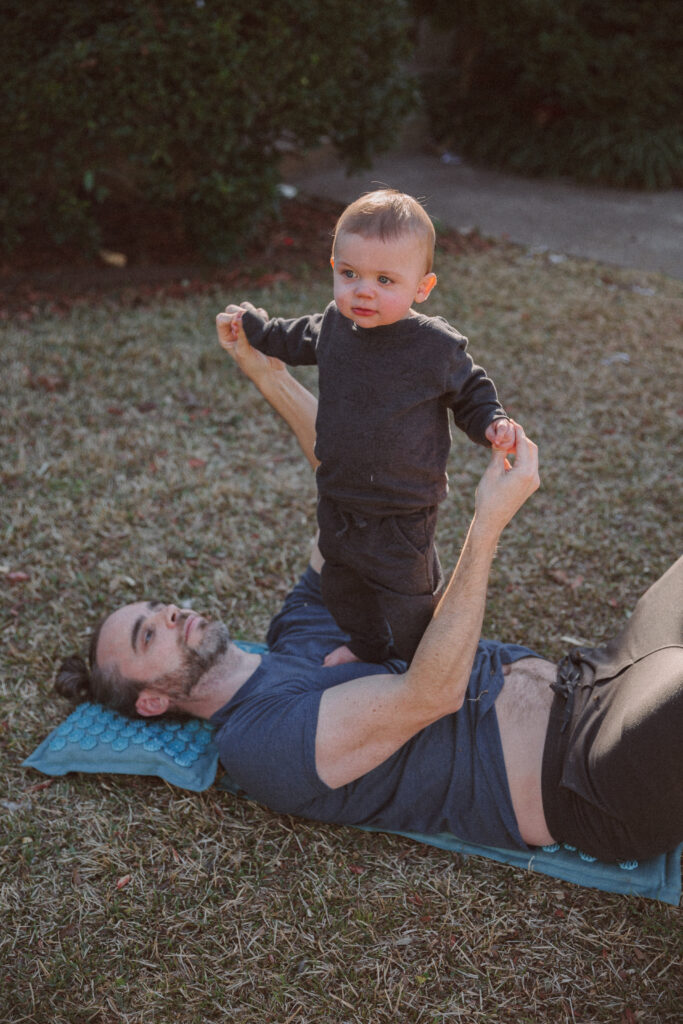 SO IS IT WORTH IT?
The Pranamat is not cheap, so I understand why so many people have asked me this. I think that if you suffer from back pain/tension, this is a really good investment in your health and well-being. I would say that if you can afford the Pranamat, ESPECIALLY given the 30-day trial period, go for it.
All things considered, I give the Pranamat an 8.5/10. Definitely worth the investment if you can afford it.
Please do let me know, as always, if you have any questions! I hope this helps you. XOX
Molly