Background:
Dani Rios is a (non-vegan) foodie & style blogger + YouTuber from Dallas, whom I've only met a handful of times.  What I can immediately tell about Dani: she is high energy, super sweet, and loves food!  She recently texted me to let me know that she's "veggie curious" but afraid of giving up cheese (sound familiar??) and wondered if I'd like to get together and make something cheesy-but-vegan…And of course, I jumped at the chance!  If you know me, you know I'm always eager to improve my culinary skills (it's an uphill battle, guys), and some easy-but-delicious vegan quesadillas sounded like just the thing.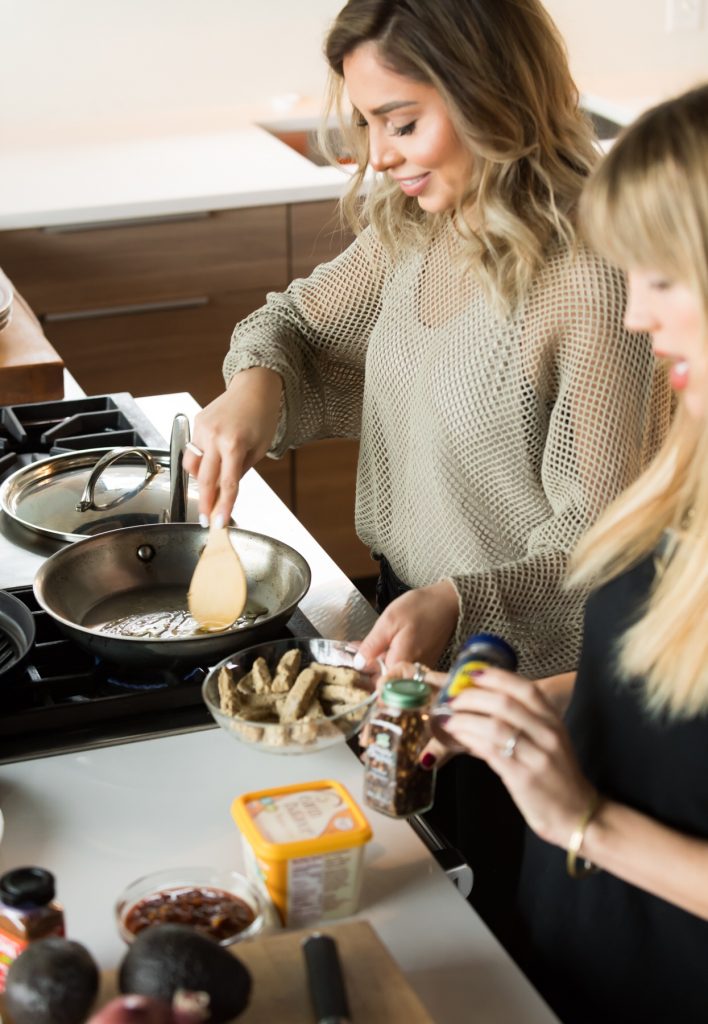 Ingredients (we got all for about $25-$30, and this can feed several people and/or make for multiple dinners):
Tortillas (Most are vegan! But check on the back to just make sure there is no dairy listed in ingredients.)
Vegan Butter (I recommend Earth Balance)
Olive Oil
Red & green bell pepper (sliced)
Onion (sliced and/or diced)
Garlic (minced)
Vegan Cheese (we recommend Follow Your Heart brand; we used cheddar and pepper jack, but it is also great with provolone; experiment with combos! Either shredded or sliced works.)
Red pepper flakes
Chili powder
White wine vinegar
OPTIONAL: salsa; avocados/lime/seasonings for guacamole; and/or vegan sour cream
Instructions:
Heat olive oil in a large, non-stick pan over medium-high; add the chicken-free strips and cook for 1 minute or so
Add a splash of vinegar, onion, garlic, bell peppers, red pepper flakes and chili powder.  Stir and sauté for about 4 more minutes. Remove from heat.
Coat another non-stick pan in vegan butter.  Place one tortilla in the pan over medium-high. Sprinkle shredded cheese evenly over the tortilla, or place slices evenly.
Once cheese begins to melt, layer some of the veggie and chicken mixture over the cheese.
Top with a second tortilla. Cook until golden brown on both sides, or for approximately 2-3 minutes on each side.
Remove quesadilla from pan, and repeat with remaining ingredients.
Cut each quesadilla into triangles with a pizza cutter; serve hot.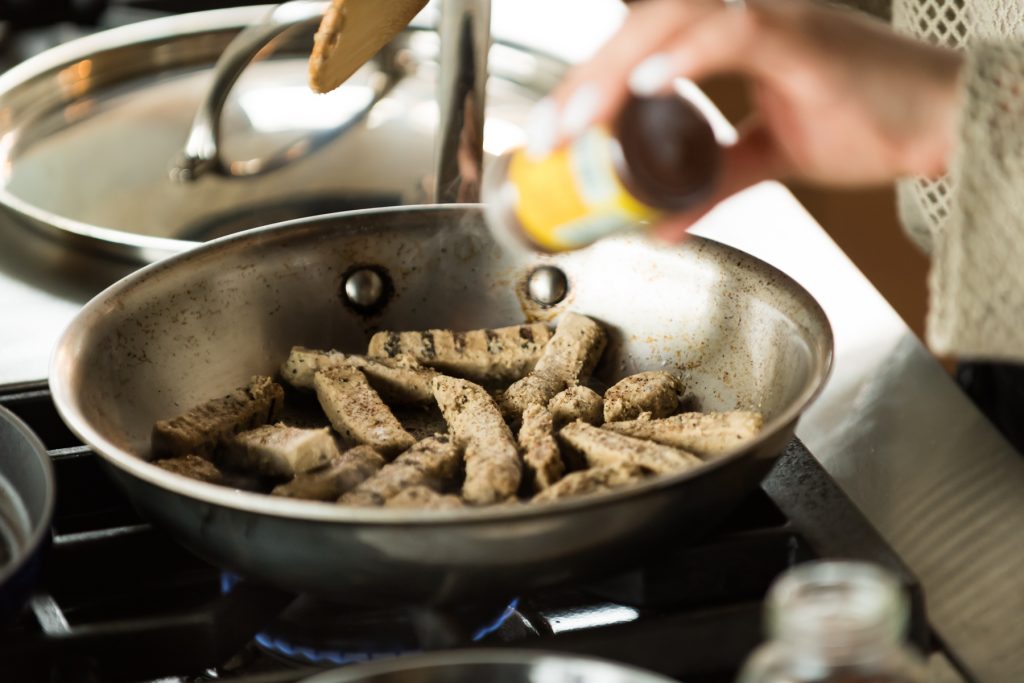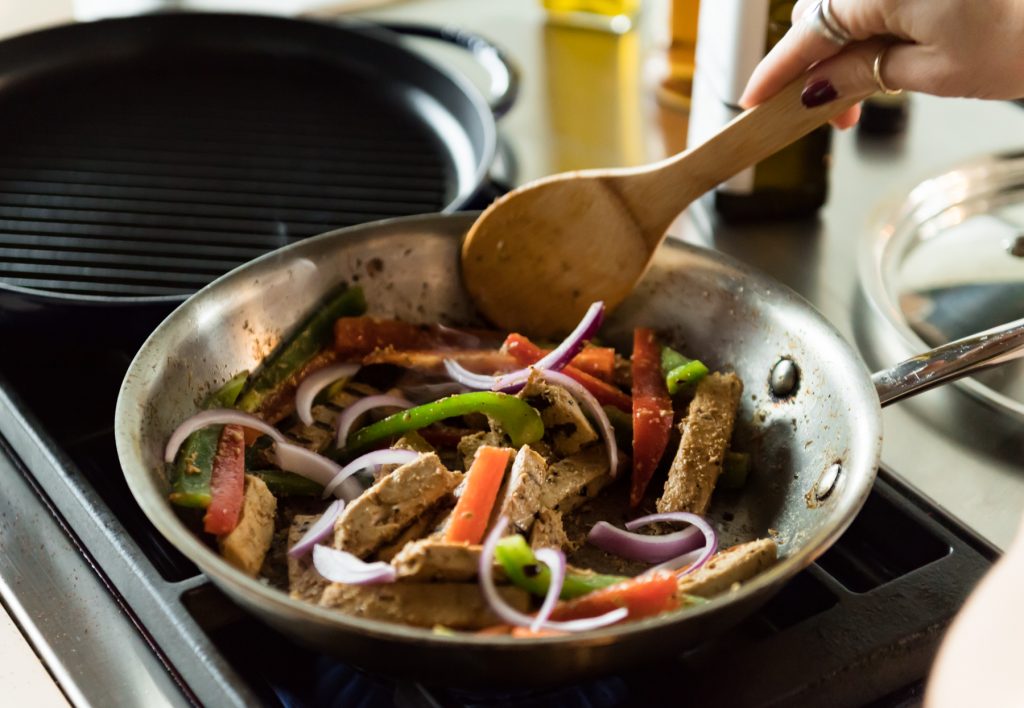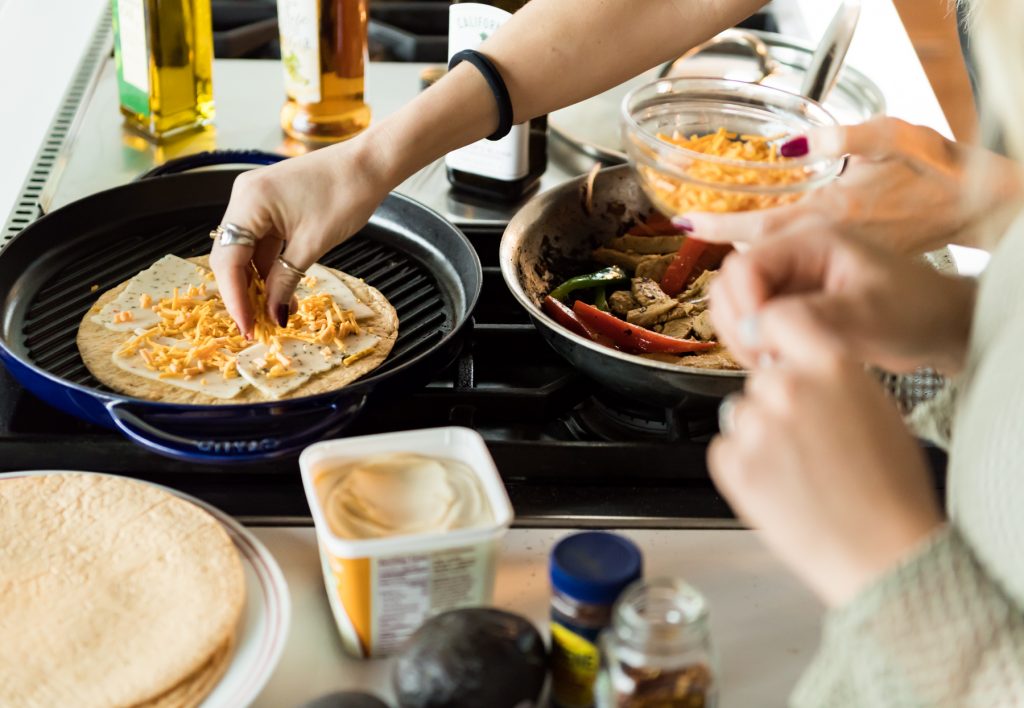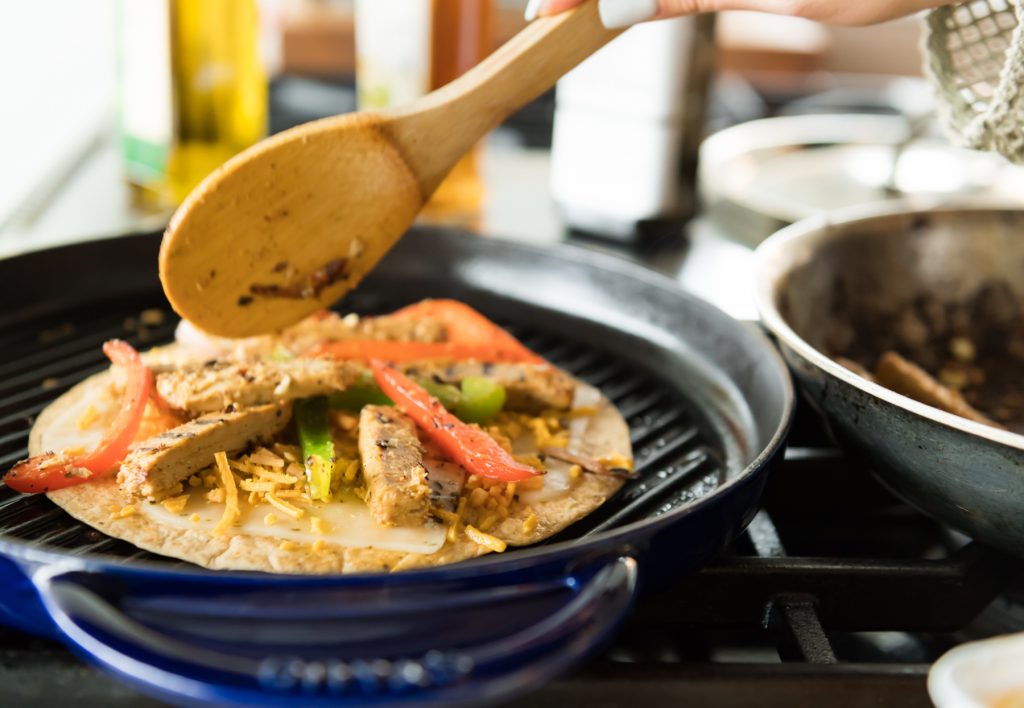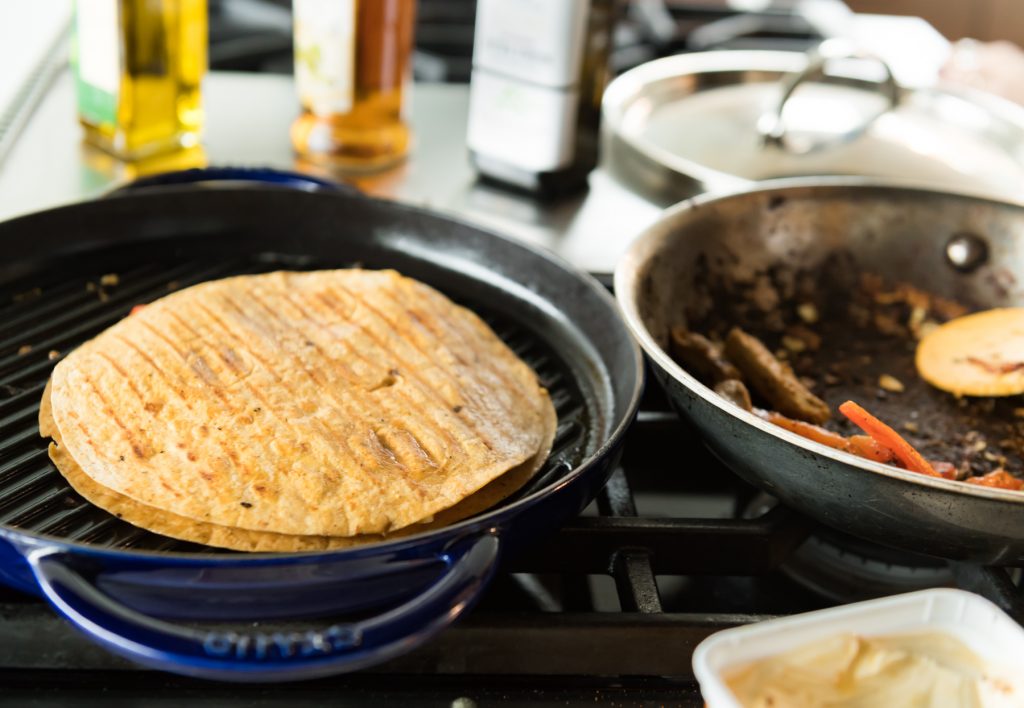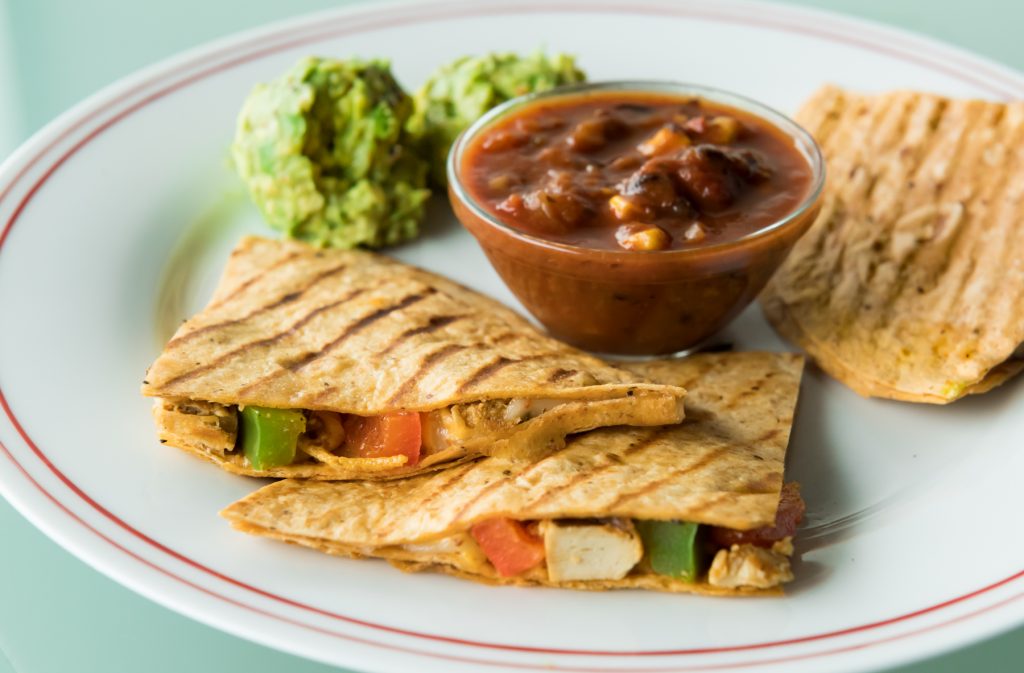 photos by Manny Rodriguez
(Recipe was massively inspired by my friend Jessica Hoar's Instagram story!)
Link to Dani's YouTube vid (step-by-step making of the vegan quesadilla)