Like to Know It is wonderful and easy, but also misunderstood. My readers want to know what it is, how it works, why they need it, what's in it for me. I get it!  I'll try my best to explain.
Basically, Like to Know It is here to save you tons time and to help you shop my looks from Instagram!  Once registered, you only have to 'like' my IG photos, and Like to Know It will send you an email within minutes with the links to every item I am wearing!
(Recent development:  Like To Know It now has an APP!  Y'all, it's amazing. When you like or screenshot any of my looks (or looks of other influencers, too!), you can shop the full looks in the app, and can browse for more as well.)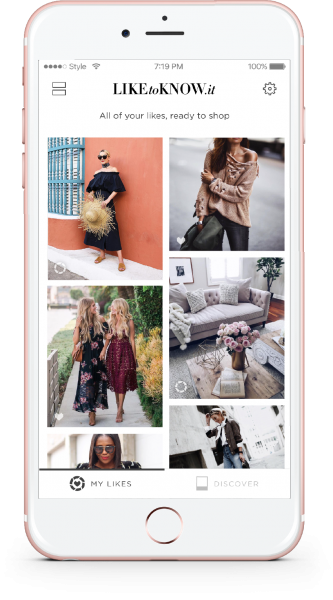 1. Go to www.liketoknow.it to get started!  There is a tutorial there for you to watch, as well, to further explain how it all works.
2. Register (takes 1 minute, and it is free)
3. Go to my Instagram and 'like' one of my photos. Within minutes you will have an email that has all of the outfit details in it!  And if you do decide to download the app as well, you can shop it there within literally one minute. Either way, there will be photos of the items that, when clicked on, will send you straight to online store where I got it so you can see more about the item and shop it! (Note: my clothing, accessories, beauty products, etc. are ALWAYS vegan and cruelty-free!)
4. If I don't have the exact item I'm wearing linked in the Like To Know It app/email, it is because the store where I got it isn't contracted with rewardStyle. This does happen sometimes with me since I like to support small businesses, boutiques, and fair trade brands.  In that case, the brand will most likely be tagged in my IG photo or linked on my blog, BUT it you have any questions you can always reach out to me!  Via Like To Know It, I will also always link similar items for you that I love, if for some reason the exact one is not available.
5. Once you've registered, you can also shop directly from the app OR the LiketoKnow.It website itself! You can keep track of everything you have liked on Instagram under the 'My Likes' tab;  that way, you never forget to shop or lose the outfit!  You can also shop all of your favorite bloggers' posts by adding their Instagram handle at the end of the URL (as long as the blogger works with Like To Know It) . For example, you can shop all of my posts here: www.liketoknow.it/fashionveggie
Get excited… Shopping just got a whole lot easier!
XO
Molly
Sign up HERE!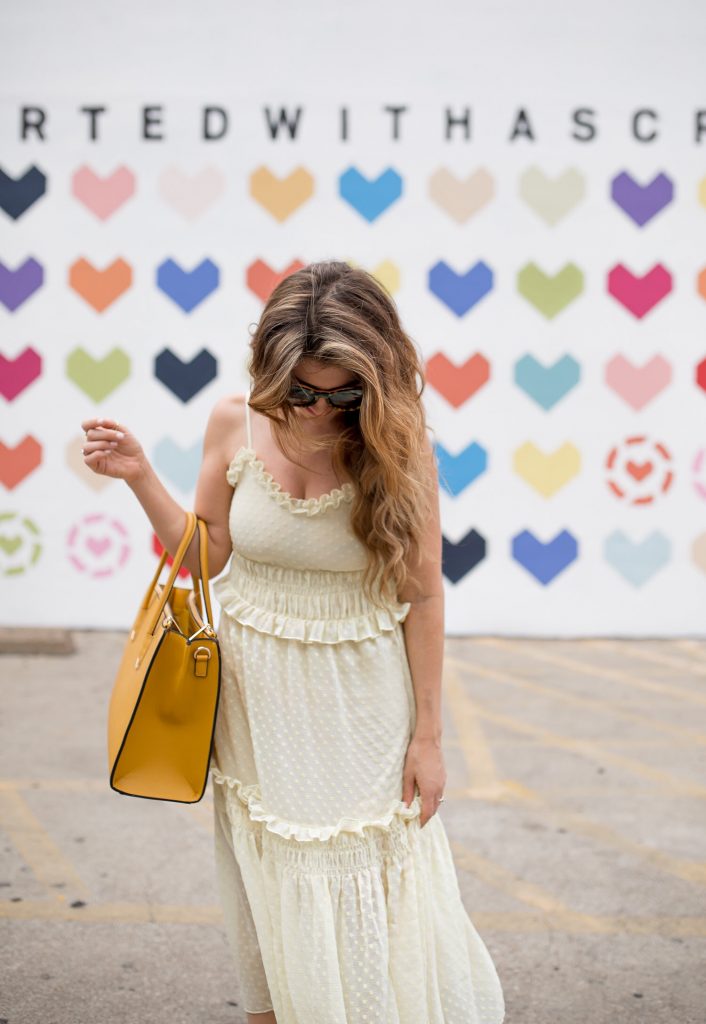 dress // bag (in other colors; yellow sold out) // favorite sunglasses
(and as always, my whole look– and ALL my outfits– can be found on my Like To Know It page!)