"We want to give consumers the experience of luxury, of the finest craftsmanship, of a timeless aesthetic, while respecting the world we live in." -Labante London
You all know that I live for a luxury vegan handbag!  British brand Labante London delivers just that, with all animal-friendly selections for any occasion.  They are eco-friendly, using recycled materials for the lining, tags, and dust bags, as well as green production processes.  Labante London meticulously vets their suppliers and factories, ensuring that they each carry an SGS certification and pay ethically and fairly.  Additionally, Labante London gives 10% of proceeds to charity.  Consider me a loyal customer, as this is exactly the type of fashion brand I seek to support in 2018.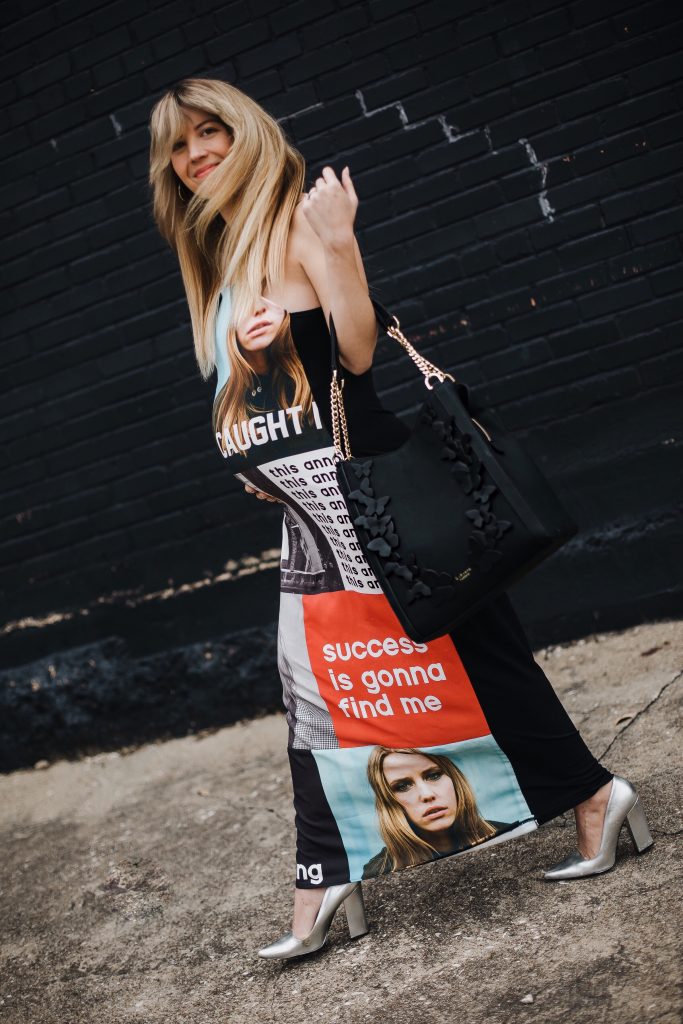 seen here: Sylvaine Hobo Handbag… how great are the hand-crafted butterflies?!  (***if you use this link to purchase any of their bags through their Amazon Shop, you will get 15% off, good until May 8th!!!)
I recommend checking out their Amazon shop first– since you can save 15% off using my link– to shop their clutches, handbags, backpacks, and more.  If your dream bag isn't there (unlikely), head to their website for more.
Love you guys!  Thank you for shopping ethically!