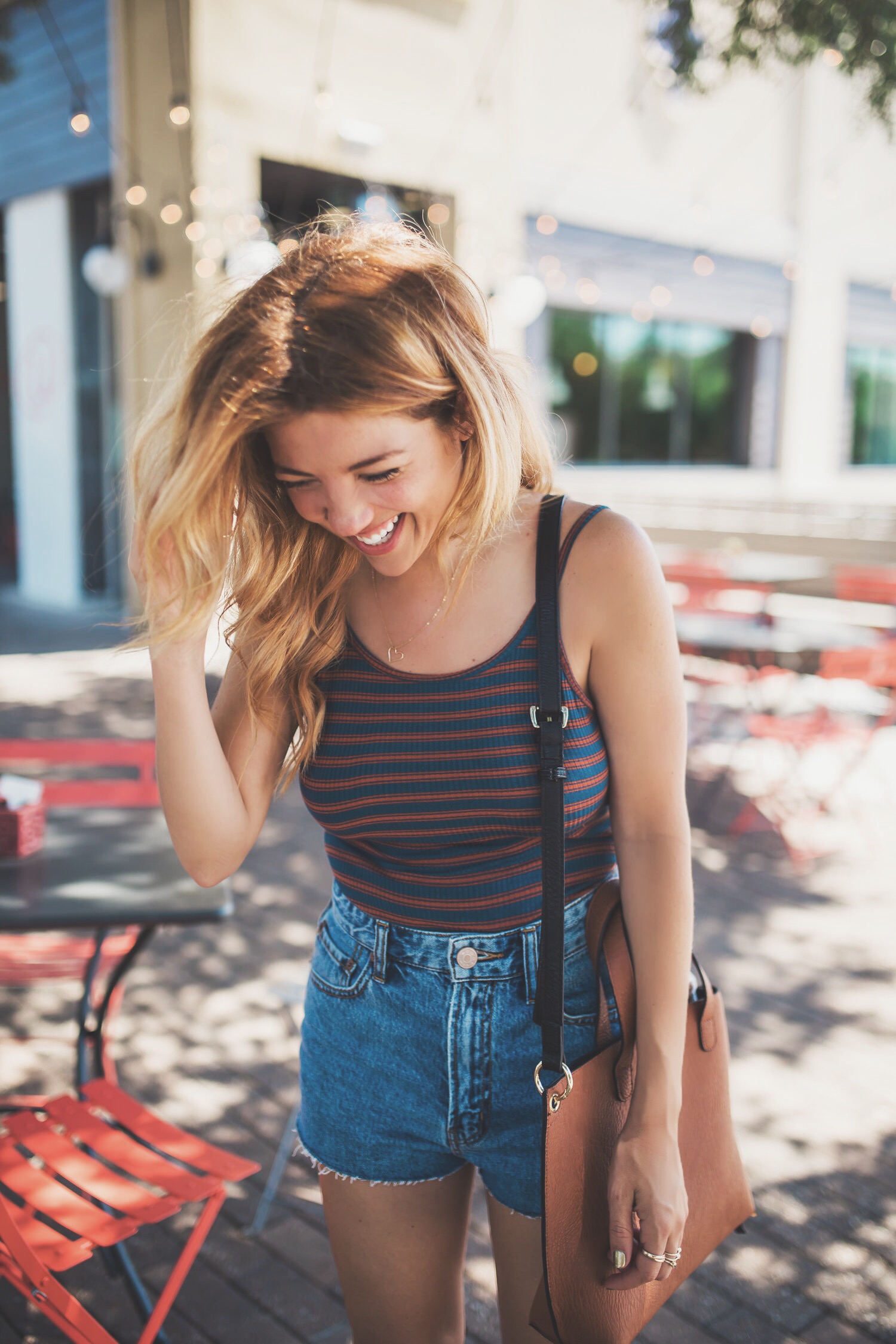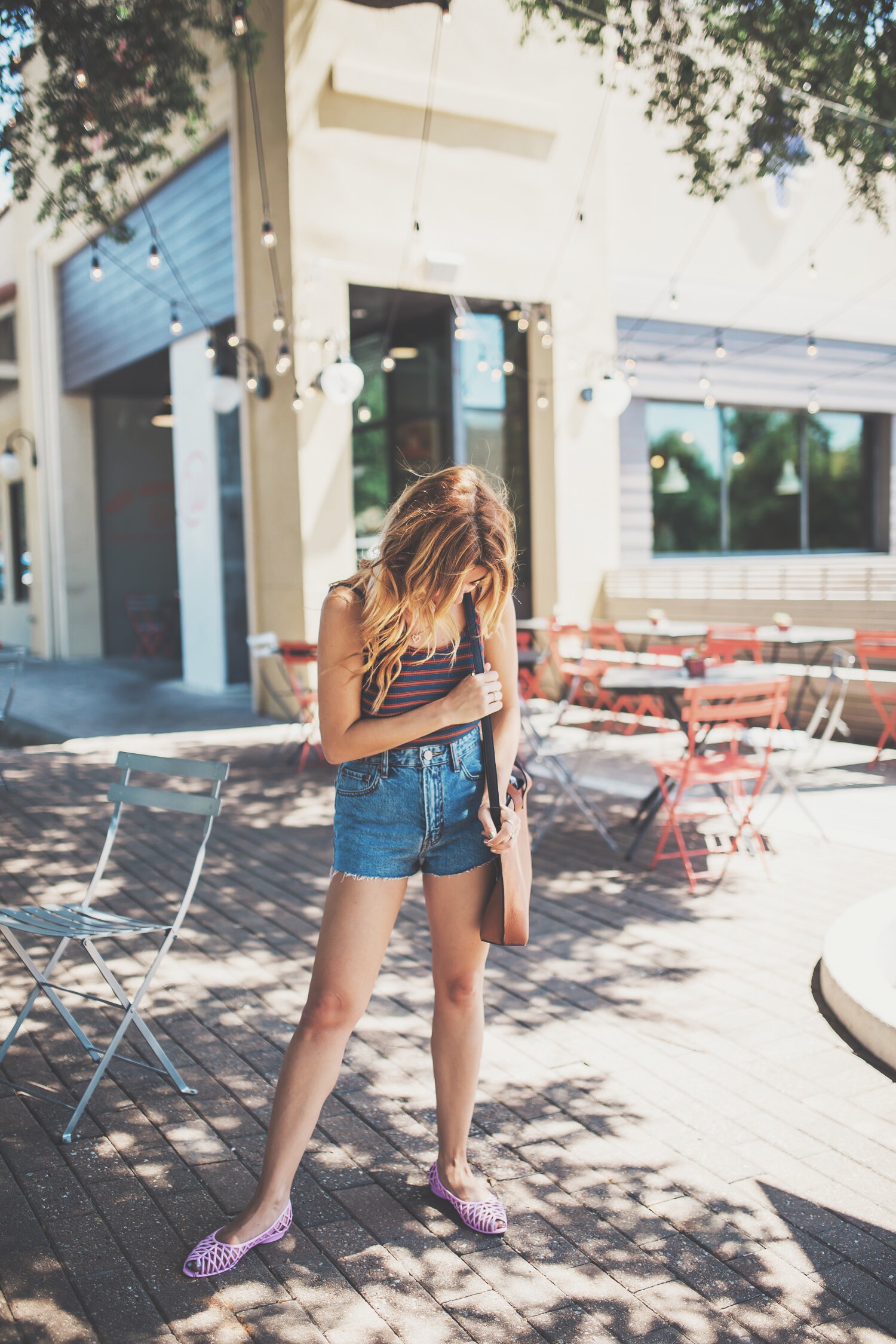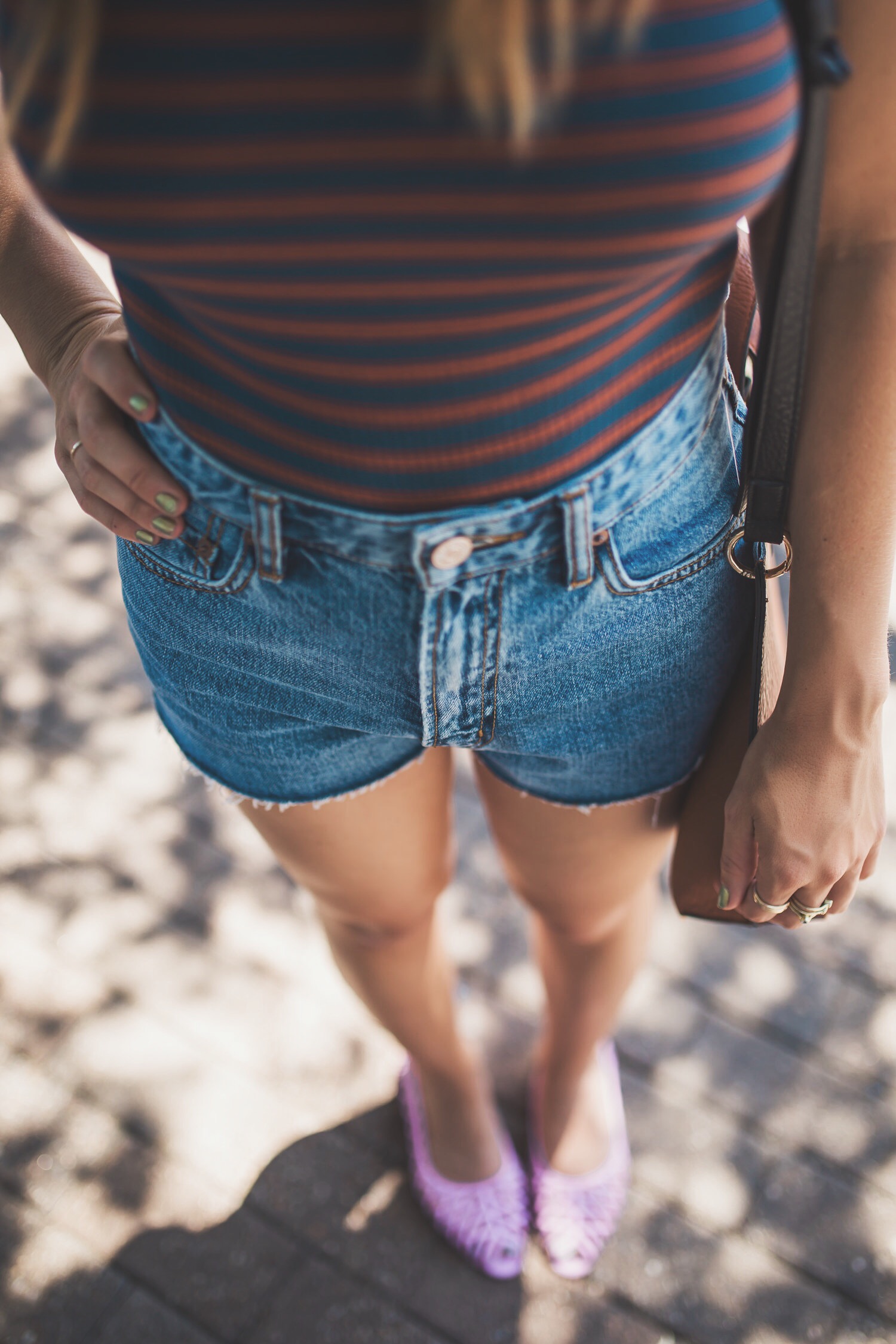 bodysuit ($29): uo // high-waisted cutoffs: uo // jellies: american apparel // vegan bag (<$50): uo
It has been such a fun-filled few days!  I love long weekends; they are perfect for recharging and getting to spend some extra time with loved ones.  My Independence Day weekend was full of delicious drinks, delicious vegan food, and quality time with friends and my dogs and my love, all in the name of celebrating freedom. I wanted to share some highlights with you guys.
The 'fit: I paired this easy breezy red and blue bodysuit (great for a festive 4th look, or for everyday) with vintage looking high-waisted cutoff shorts. I love high-waisted; I think its the most flattering on your legs and booty, and it lends a casual 70s cool-girl vibe to your look. I grabbed this vegan leather bag (super affordable and versatile) and my… wait for it… JELLIES! Yes, they are back! I have them in several colors, and when I wear them I swear every other girl I come into contact with stops me and says "I LOVE YOUR SHOES! Wait– are jellies back???" Major nostalgia value, plus just super comfy and summery. 
The fun times & the grub: On our way to a BBQ party, my boyfriend and I (and our 3 dogs, who were also invited!) swung by the nearest grocery store to grab some vegan necessities: beer, chicken nuggets, and veggie patties. (My favorites to bring to such events are pictured below… I like to bring things that are taste-test approved by my omnivore bf and friends, so that everyone can enjoy! I also like to bring things that are available at any old grocery store– as opposed to the amazing vegan sausage you can only find at an obscure vegan market– to group gatherings, so that anyone who is veg-curious can easily go out and buy it for themselves later on.) Additionally, I made "hotdogs" using a recipe by Neurotic Mommy, one of my favorite healthy food bloggers. Check it out! We were so grateful that we were able to bring our dogs to the house party; we try not to leave them alone on July 4th weekend, since the fireworks freak them out so much.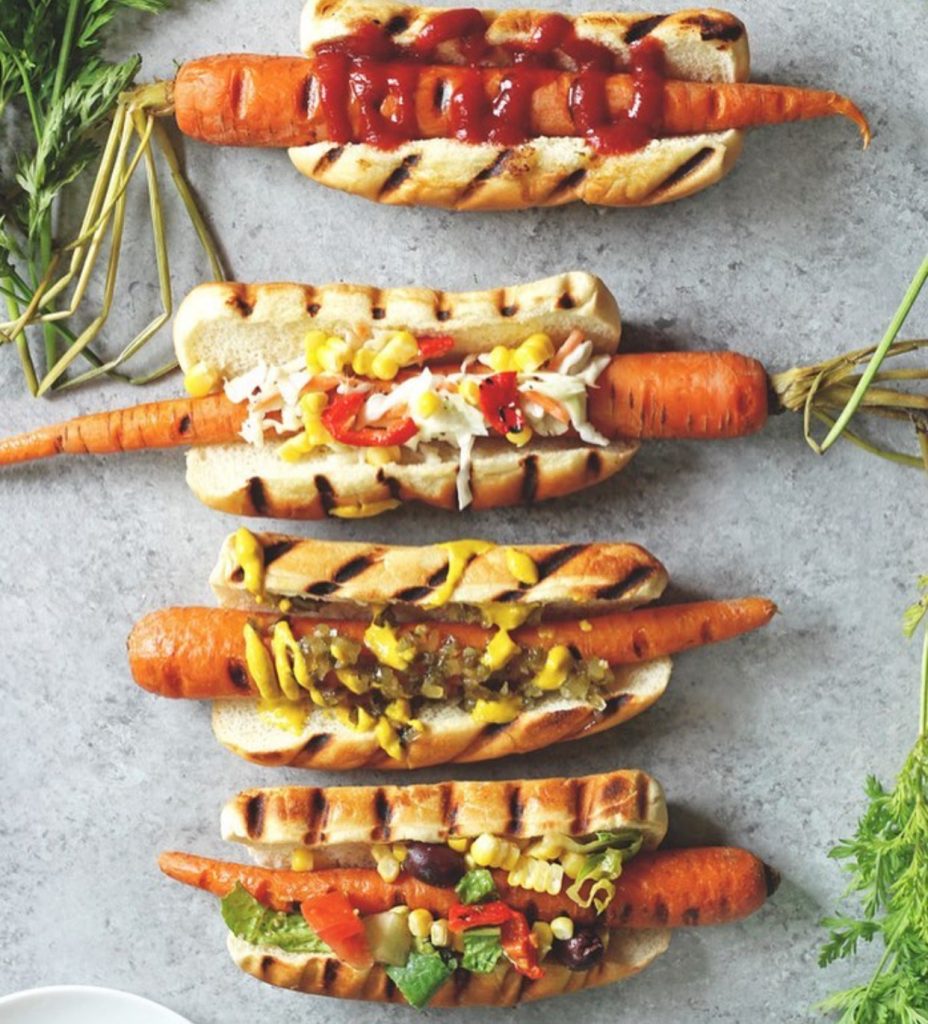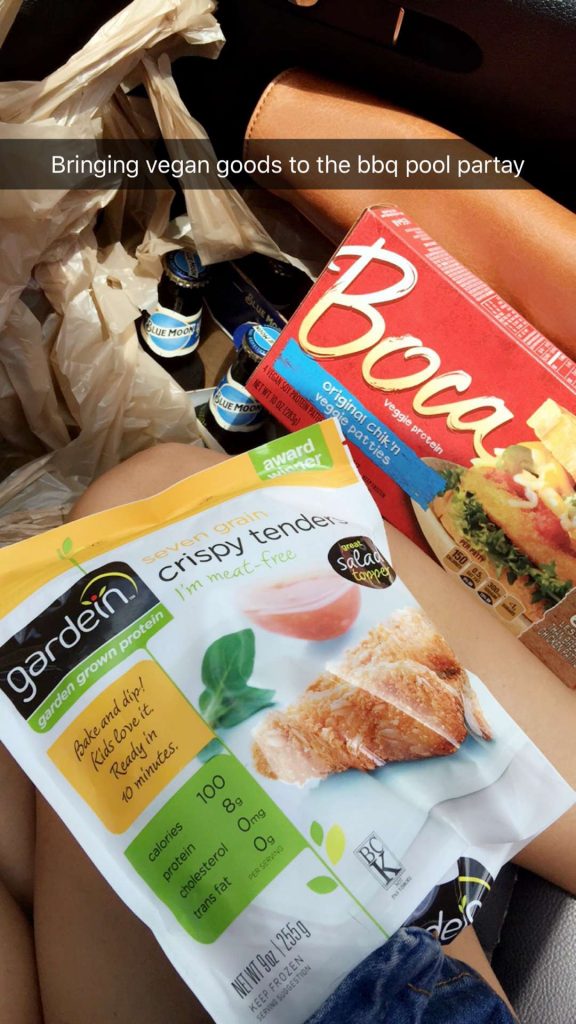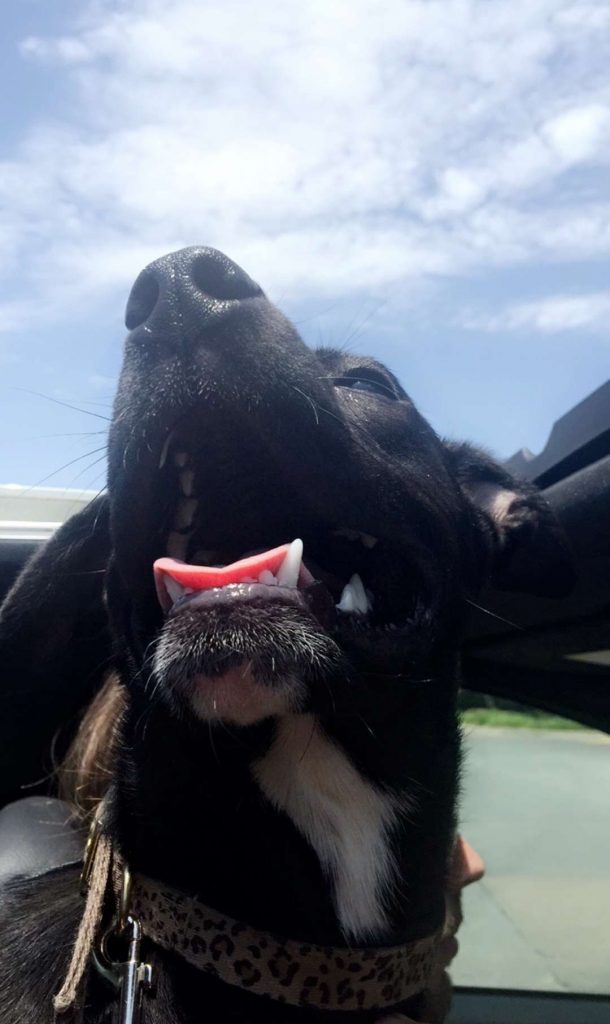 The downtime: We watched a hysterical new standup comedy ("Freedumb" by Jim Jeffries, available on Netflix… Don't watch if you don't like dark comedy) and ordered in (my vegan favorites: Andy's TLT from True Food Kitchen, which is an amazing off-the-menu item, and veggie/tofu pho from Dalat (check out your local pho places if you aren't in Dallas; they are very likely to have a vegan option for you). 
I hope you had a fun and safe and veggie-friendly holiday weekend!!! Remember– if you want to adopt/foster a puppy or kitty, now is the time: 4th of July is the peak overcrowding time for your local shelters (who are forced to put down the dogs and cats who have been there for awhile in order to make room for all of the runaways who fled their family homes during the scary fireworks).  You'll save a life! XOXO