top (this color is "ginger") | jeans (size up! available in many colors) | booties (also in black and white)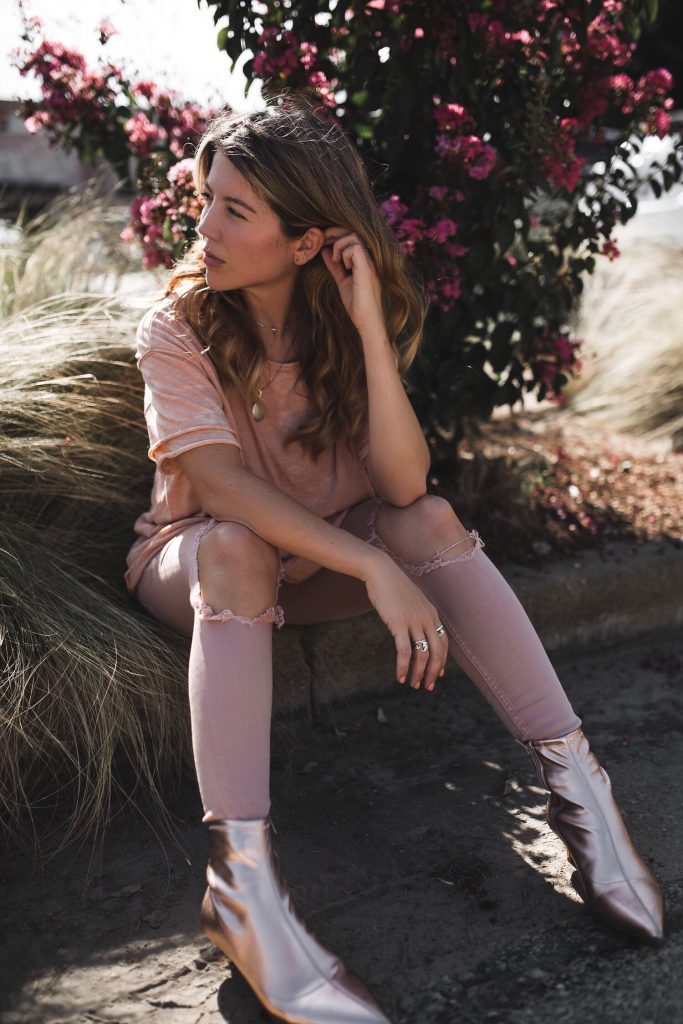 I wanted to acknowledge Free People this month on the blog; because in addition to being one of my favorite places to shop (I really identify with the free-spirited, boho-luxe aesthetic, and they always have lots of animal-friendly options to choose from), they just collaborated with PETA for a vegan fashion look book.  Whether you love or hate PETA…  If you're an animal or an animal lover, this is a good thing; so I for one want to support and honor it!
So. The way to do monochrome:  different variations in the same color family.  In this case, I paired a peachy, super soft boyfriend tee over feminine, slightly destroyed, dusk-colored denim.  The kitten heel, rose gold, vegan leather booties and gold pendant necklace coordinate perfectly, while keeping the whole look from becoming "too pink."
For reference, go a size up in the jeans!  Booties and tee are true to size. 
Sidenote: while I was shooting this, I got stopped by two women saying they loved my outfit.  I swear, guys– monochrome with a metallic accent is an easy-peasy way to look like you have your act together!
XOXO
Molly