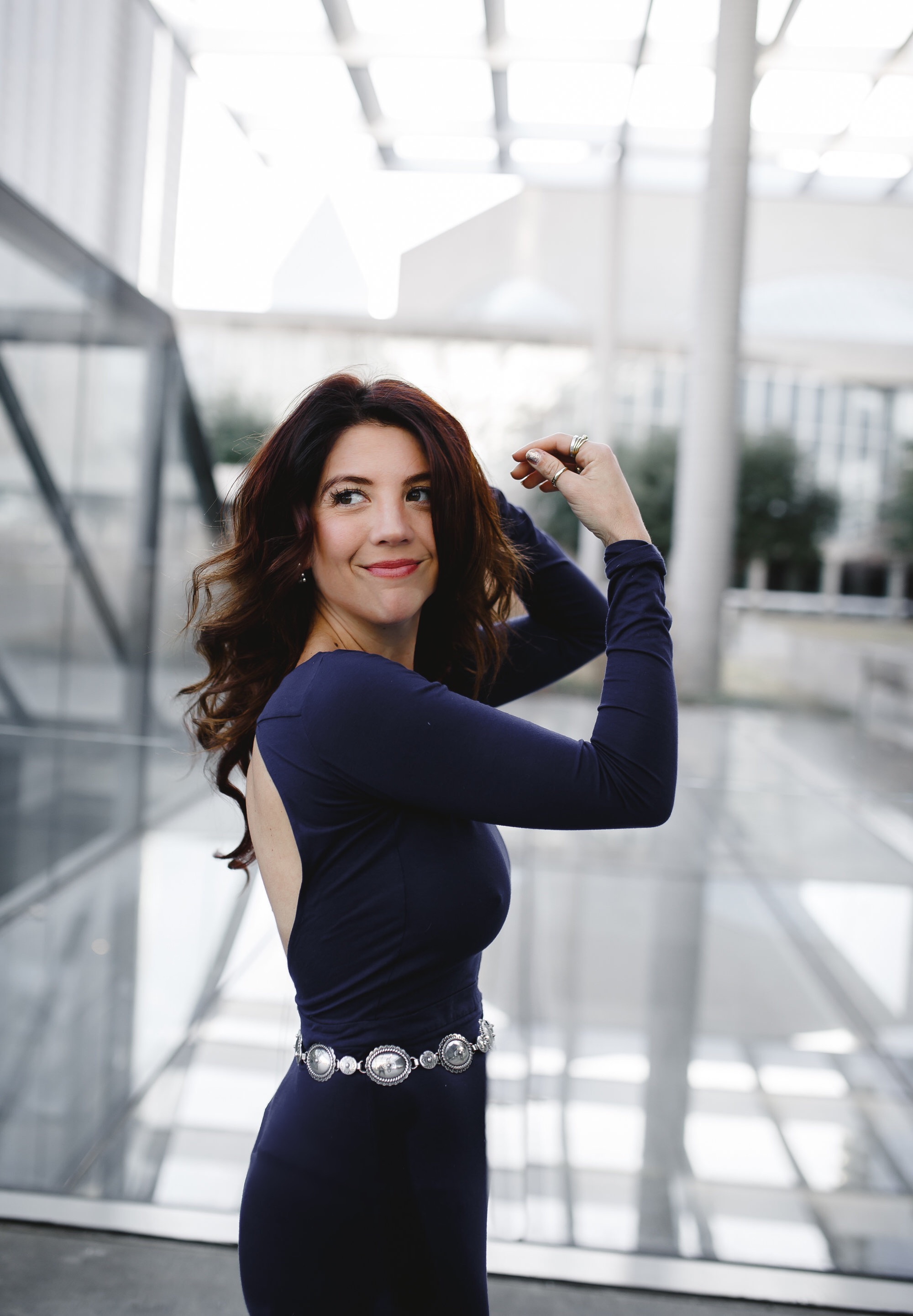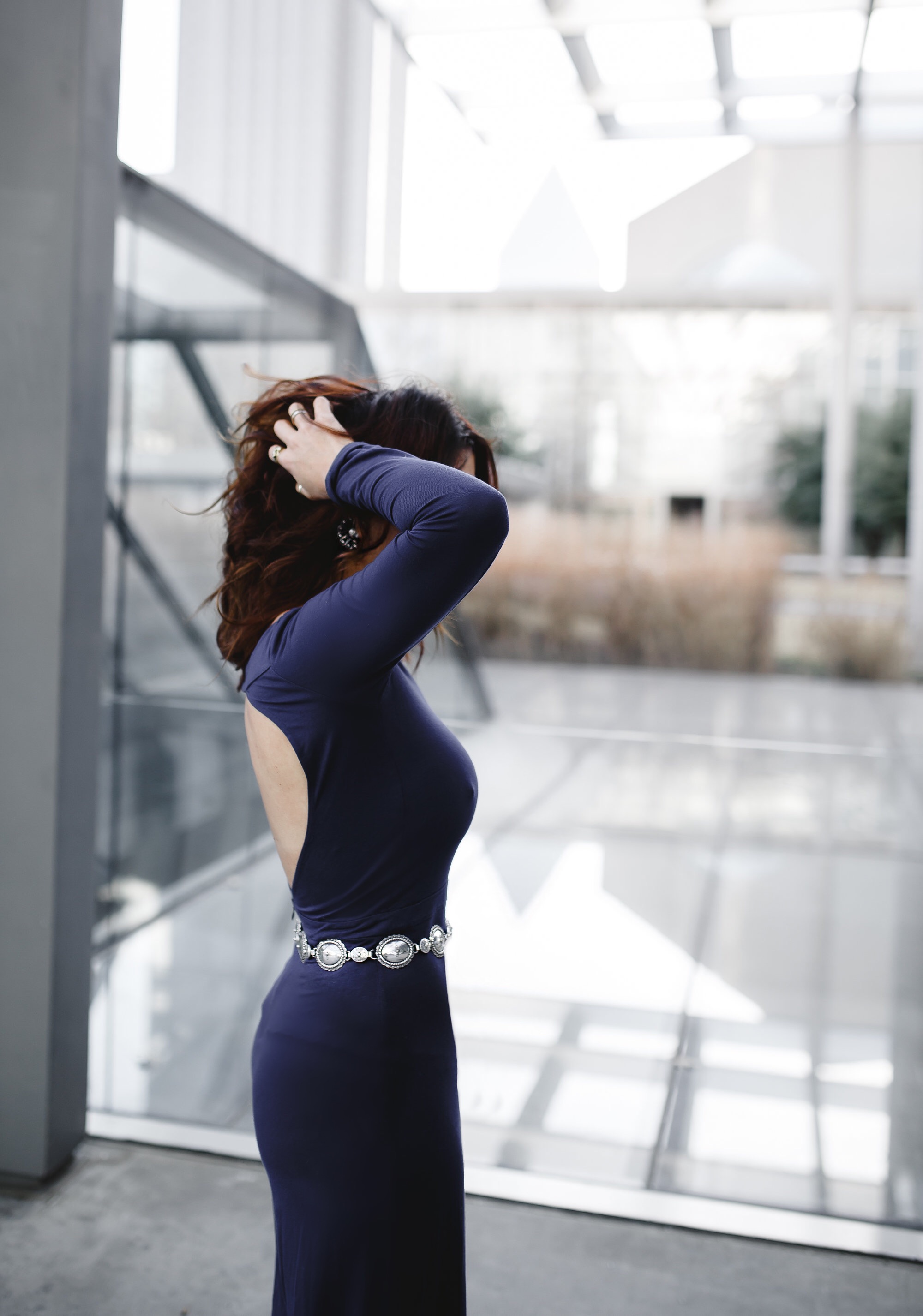 I've gotten a few messages from people asking me how I wear this Saved Kisses jumpsuit with no bra (and one person asking if I have fake breasts… Flattering and invasive, all at the same time), so I thought I would share one of my main fashion secrets… Because truly cool girls don't keep that kind of important stuff to themselves.
I have a petite frame with natural, not-extremely-perky, large DD breasts.  Thats just the way I'm designed.  However, one of my very favorite styles is a backless look.  You can relate? Read on.
The "chicken cutlet" (horrible nickname) sticky boobs have never worked for me.  The adhesive doesn't last, and I feel like you can always see the bulk and outline through your clothes.  So, after trying several types of breast tape, I finally found one that works well for me:  Hollywood Breast Lift Tape. (In case you are wondering, this is not sponsored!  I pay for mine on good ol' Amazon.com.) It's INCREDIBLE.  It comes with several pairs for a mere $9– it isn't reusable like the cutlets.  The tape really does lift your entire breast up as if you've had a professional lift, without giving it a weird shape.  It is paper thin, so you can't see the outline through even super clingy or thin clothing. And when it is time to remove the tape, it doesn't rip your skin off with it as long as you do it slowly and as directed (unlike Girlfriends brand "Pick Me Up" tape… I was bleeding!!!) The only drawback is that you can't wear the tape with an outfit that is backless AND low cut, because the top of the tape would show.  It is best with a higher neckline and a dramatic, open back. Scroll below for inspo!
Try the tape yourself and lemme know what you think!  I'm always happy to share beauty secrets like this, and would love to hear about the yours, as well!
XO
M