So, some of you may know that I live with my boyfriend, Matthew, in Dallas.
I love living together, mostly because it's like living with your best friend.  Which is all fine and dandy until your actual best friend comes in town and wants some one-on-one time with you to gossip and catch up.
(Meet my crazy bestie, Roxy.)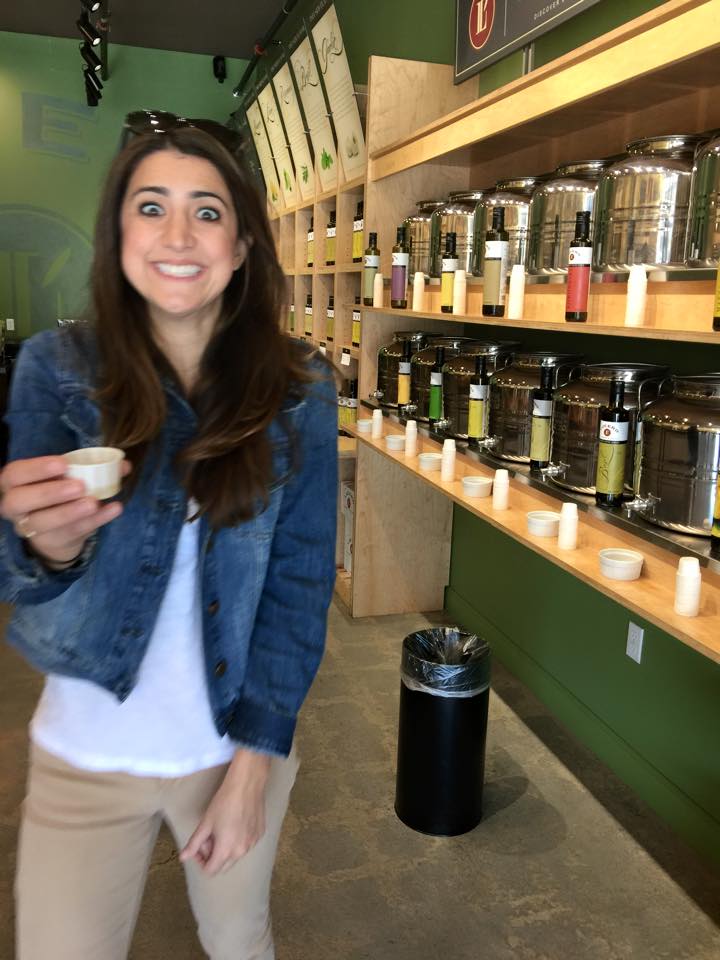 After much deliberation, I decided that 4 dogs plus 3 humans in our tiny little house was simply too much, and so I decided to splurge on a "staycation" at the nearby Joule hotel (located in downtown Dallas).  Spoiler alert:  It was AH-MAZING. I had no idea how much I needed a girls' weekend.  If you find yourself in Dallas or in a similar situation as I, I definitely recommend you copy our weekend… We wouldn't change a thing.
Step 1:  We started the weekend off by getting our hair blown out at Dear Clark salon, just a few minutes away from the hotel.  I must briefly rave about the products available at Dear Clark, and also our service/results.  The products are natural and vegan (le duh) and are never tested on furry friends.  Plus they are made in Texas and they smell incredible.  I also must mention that the owner Holly's dog is their mascot, and he hangs out with you while you get your hair done, and he has a purple mohawk.  SWOON.  My hair (styled by Pryor) was super shiny and swingy and a little retro. Roxy (styled by Dustin) had soft, full curls that bounced around her shoulders.  Basically, we were feelin' ourselves a little when we left.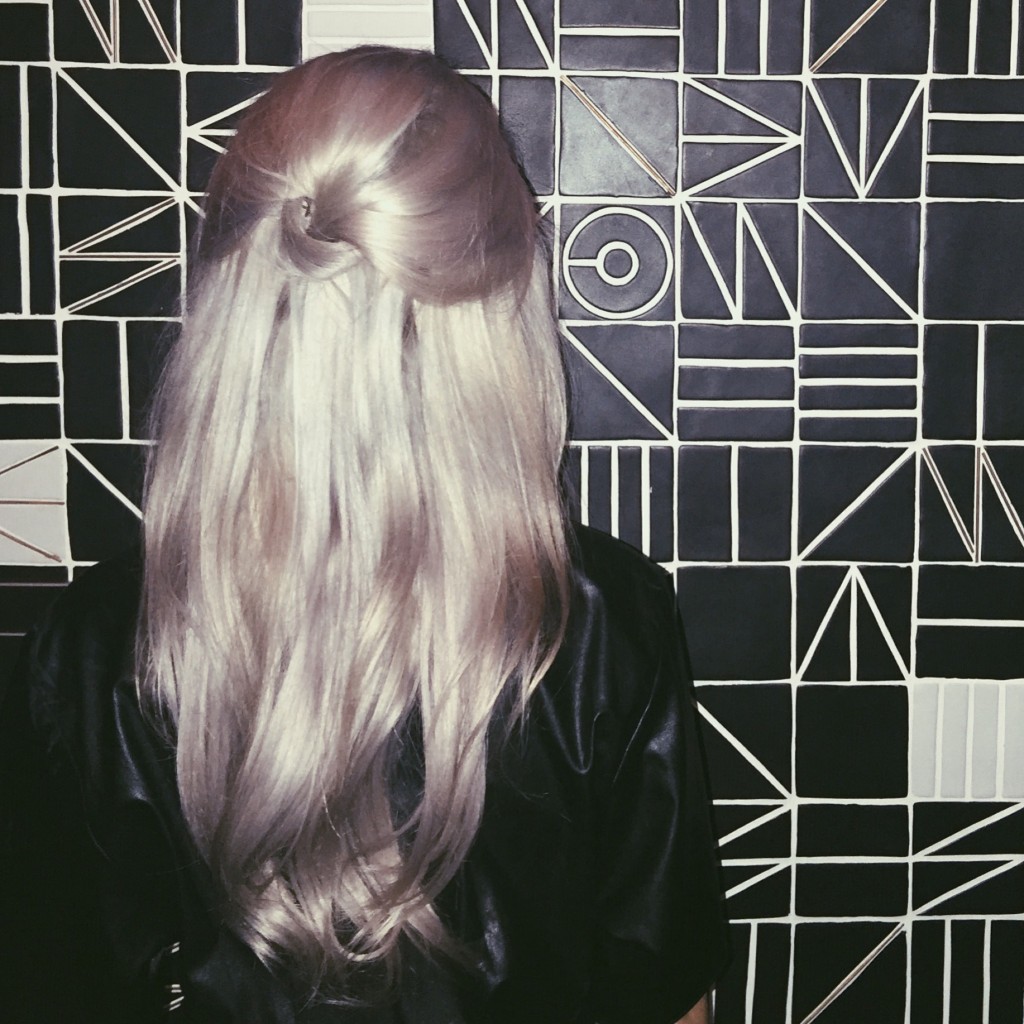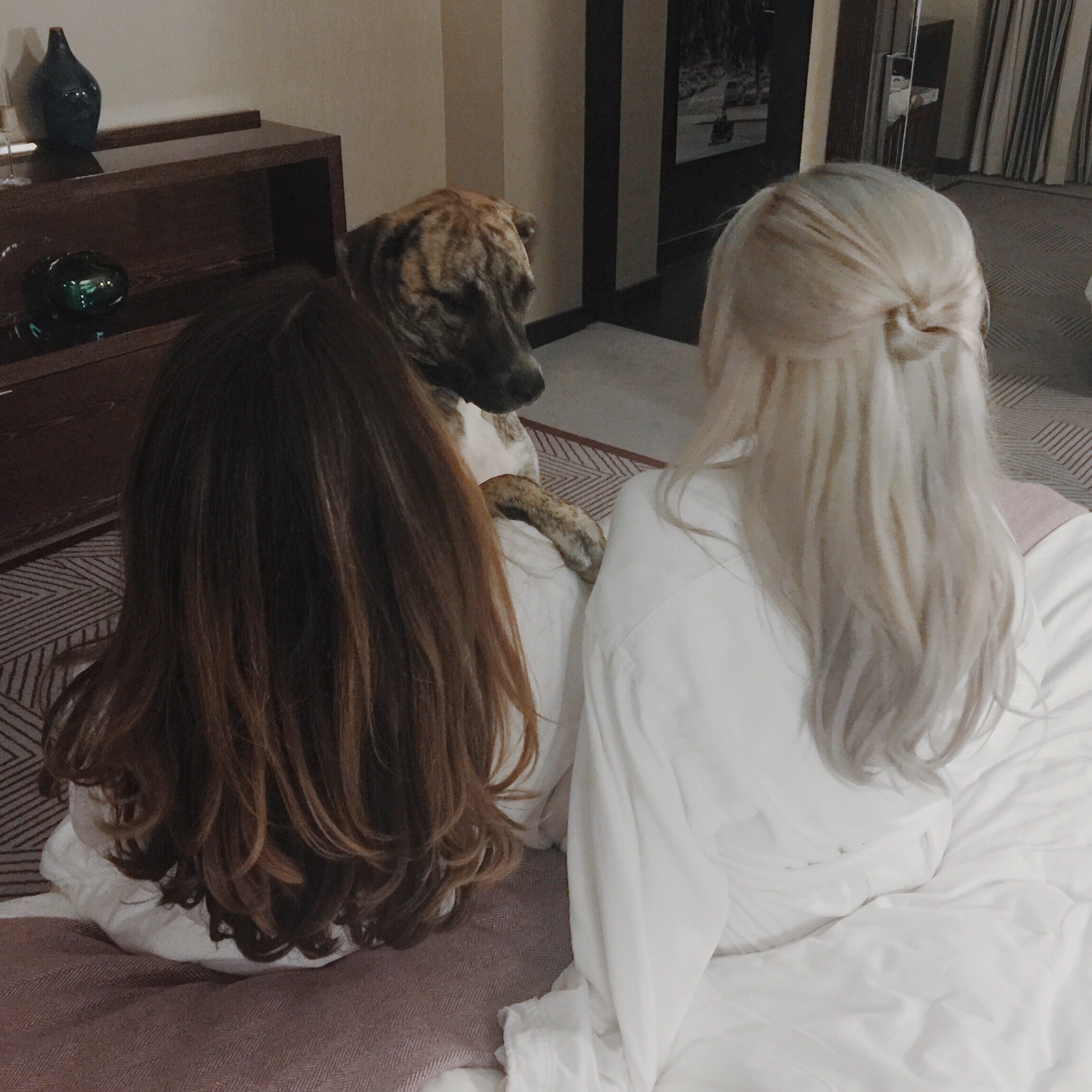 Step 2: Go to the Joule Hotel! 
So- we planned to go to the Joule, put our things down/hang out for a bit, and then go walk around downtown for drinks and some food.  Little did we know– there was literally no need to leave the property.  I could go on for ages about our experience, but instead I will give you 5 succinct–yet enticing– reasons to plan your vacay/staycay at the Joule:
REASON I: 
It's Dog-Friendly!
Not only could I bring my furry babies to the hotel with me, but they were given GOODIE BAGS filled with veggie treats, bandanas, and personalized tags inside!  I couldn't believe it.  The staff knew the dogs' names and called out to them in the lobby, and people stopped to pet them… I felt like I was in Los Angeles.  Plus, there is a dog park down the street (Main Street Garden).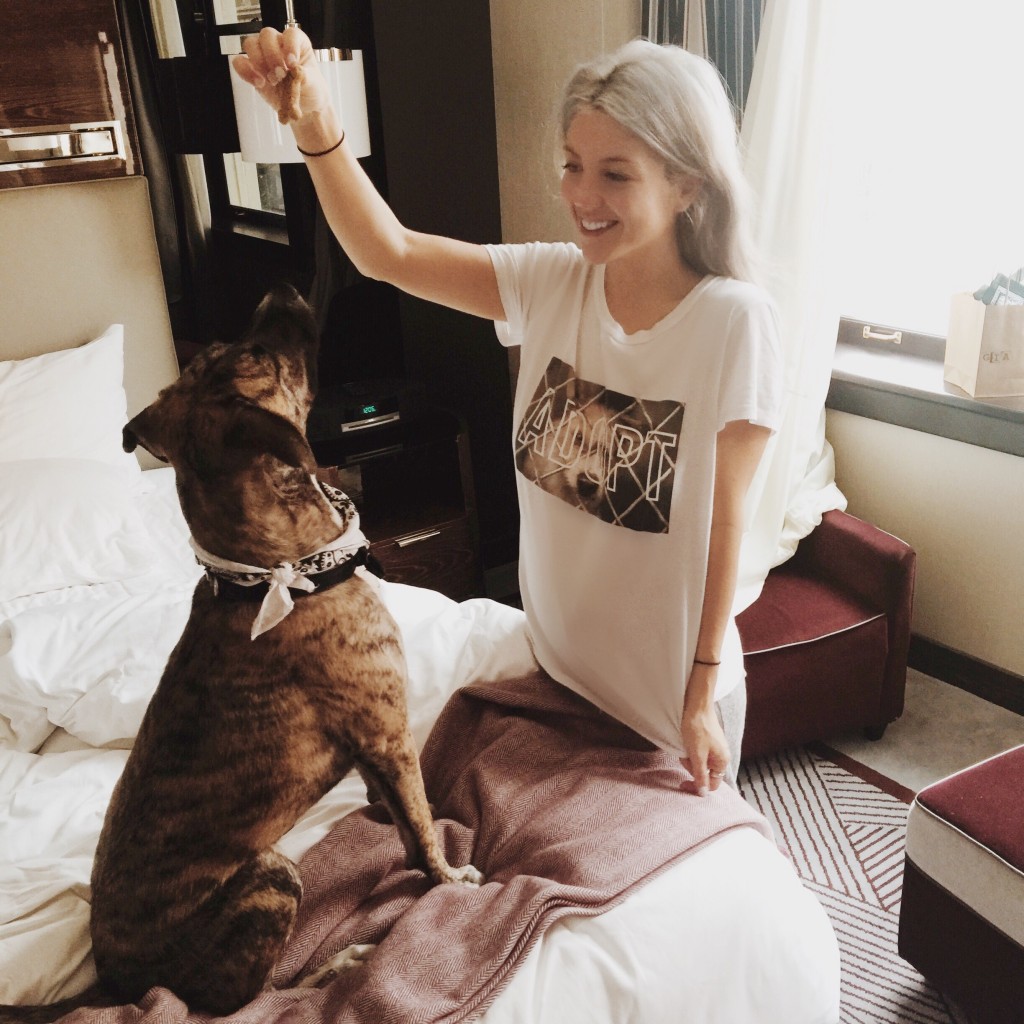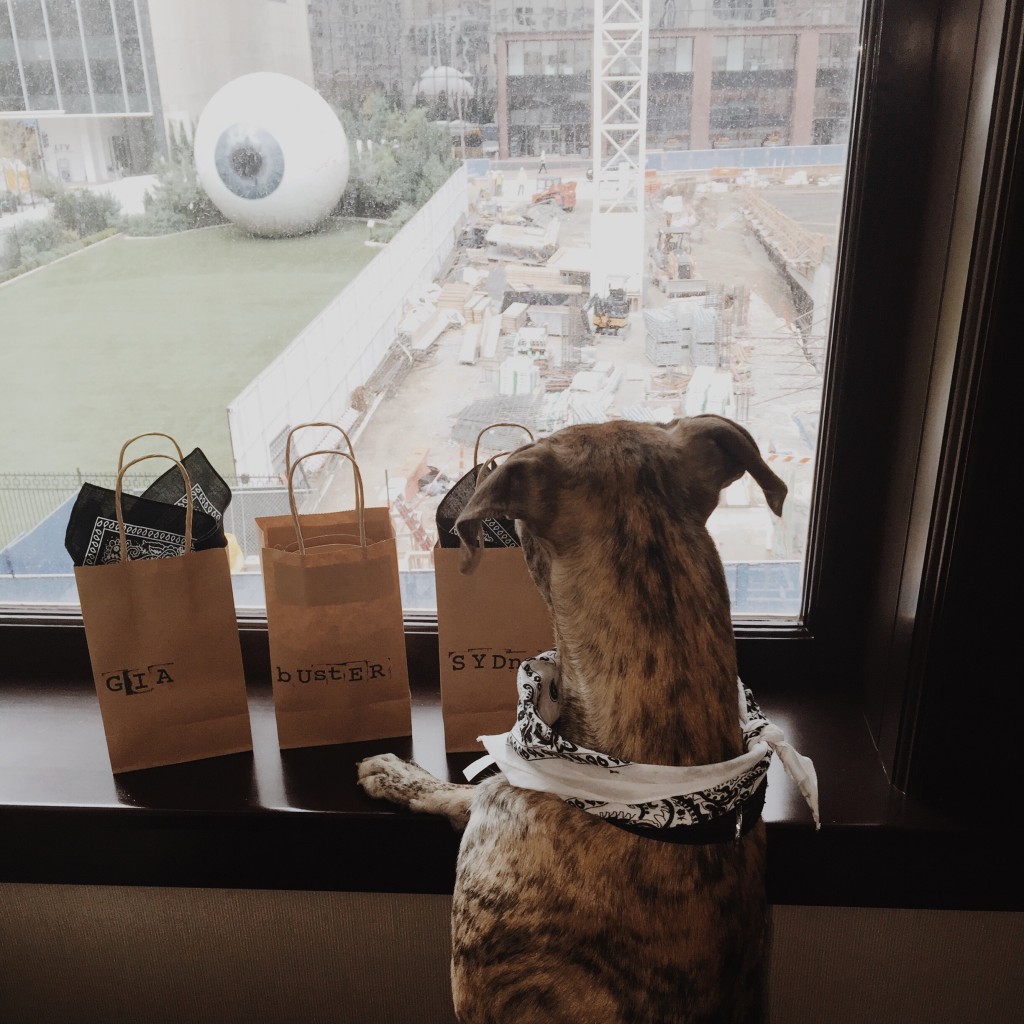 REASON II:  
The Food!  The Drinks!  The Healthy, VEGAN Options!
We started out the night at Midnight Rambler, which is basically an old-school-rock-and-roll-speakeasy-meets-diner. Perfect for people watching and having a really cool looking cocktail. You have to check it out… the mixologists and their mustaches can make any drink, and the decor is to die for (like pretty much all the restaurants at the Joule).
We then moved onto Americano– the aesthetically chicest restaurant I've seen in Dallas– which was filled with Dallas movers and shakers.  The service was impeccable, and the food was delicious.  Note: Their homemade, gluten-free, vegan pasta is incredible.  So many healthy, veggie options, and a great drink menu.  Major cool vibes at this place.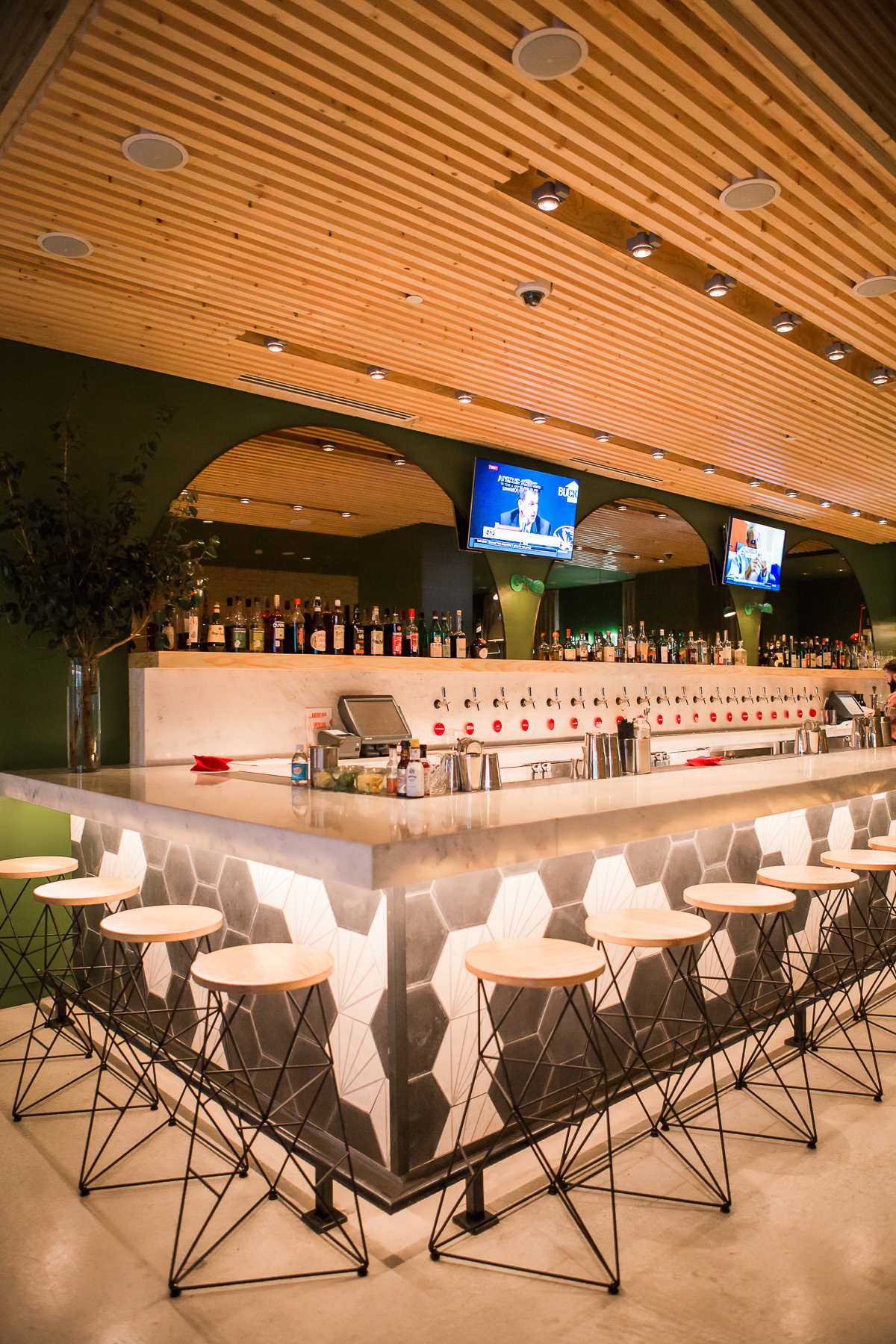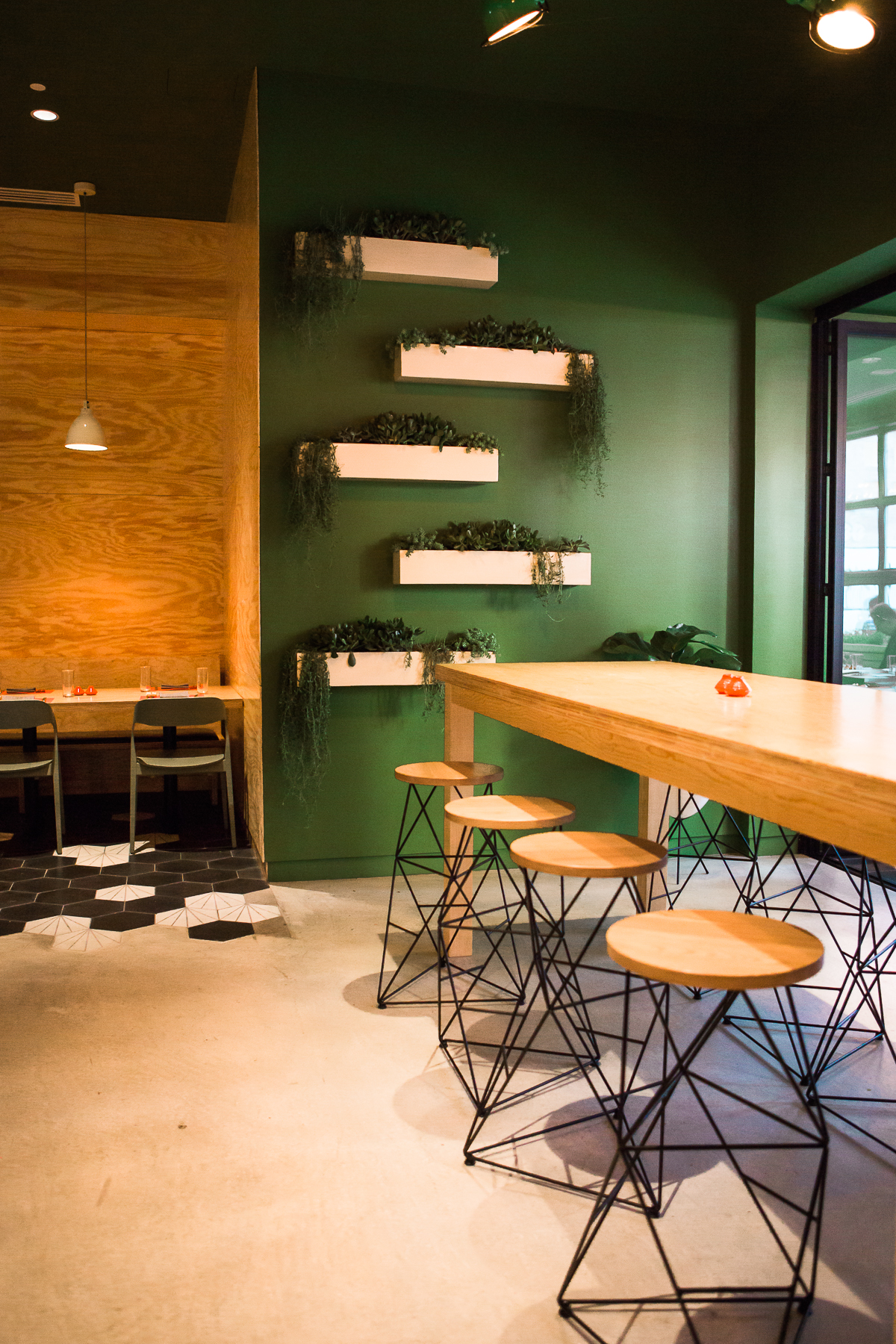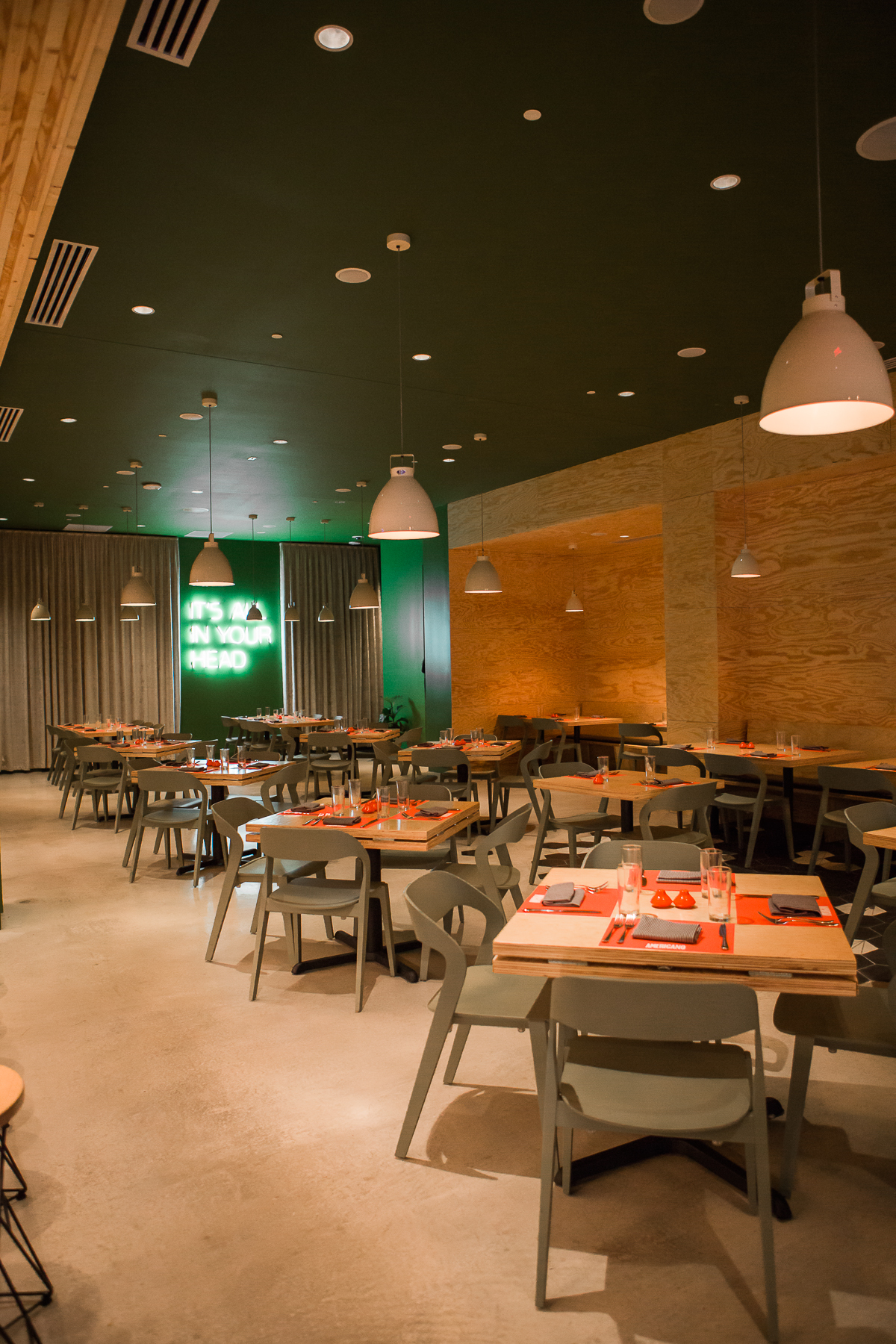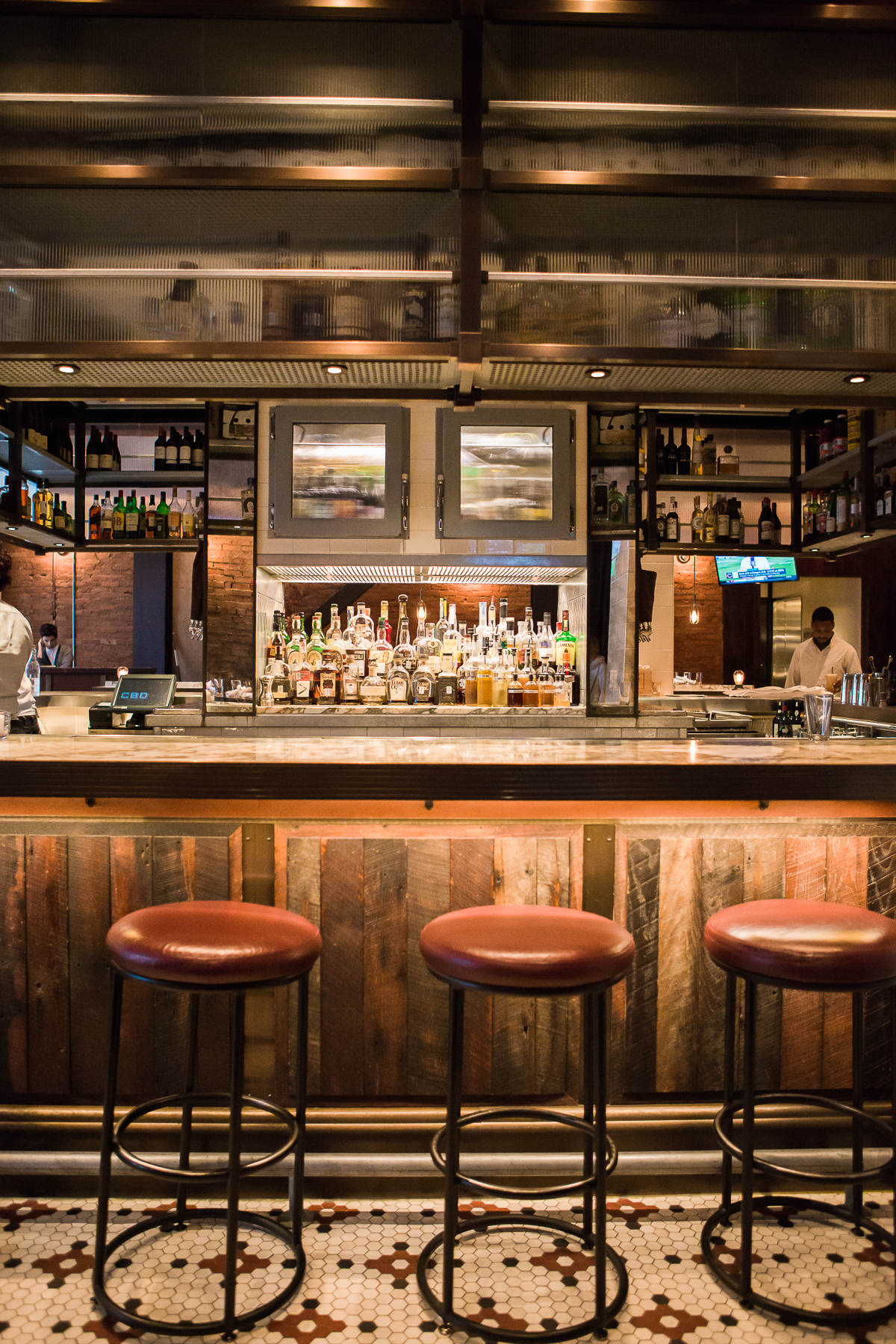 REASON III: 
The Shopping! 
Traffic LA– home of labels such as Isabel Marant, Kenzo, and Rick Owens– is the first place you should head to treat yourself if you get a great bonus at work!
Ten Over Six– you could really spend hours in here, browsing the knick knacks, books, clothing, accessories, scents, paintings, and home goods.
REASON IV:
REST & RELAXATION, DAHLING…  THE SPA
Perfect for the morning after.  We steamroom'd, we sauna'd, we hung out at the indoor pool enjoying the spa's complimentary mimosas and homemade granola. Oh- and if you forgot your swimsuit, no biggie… They have uber stylish disposable ones on hand for you! (See below.)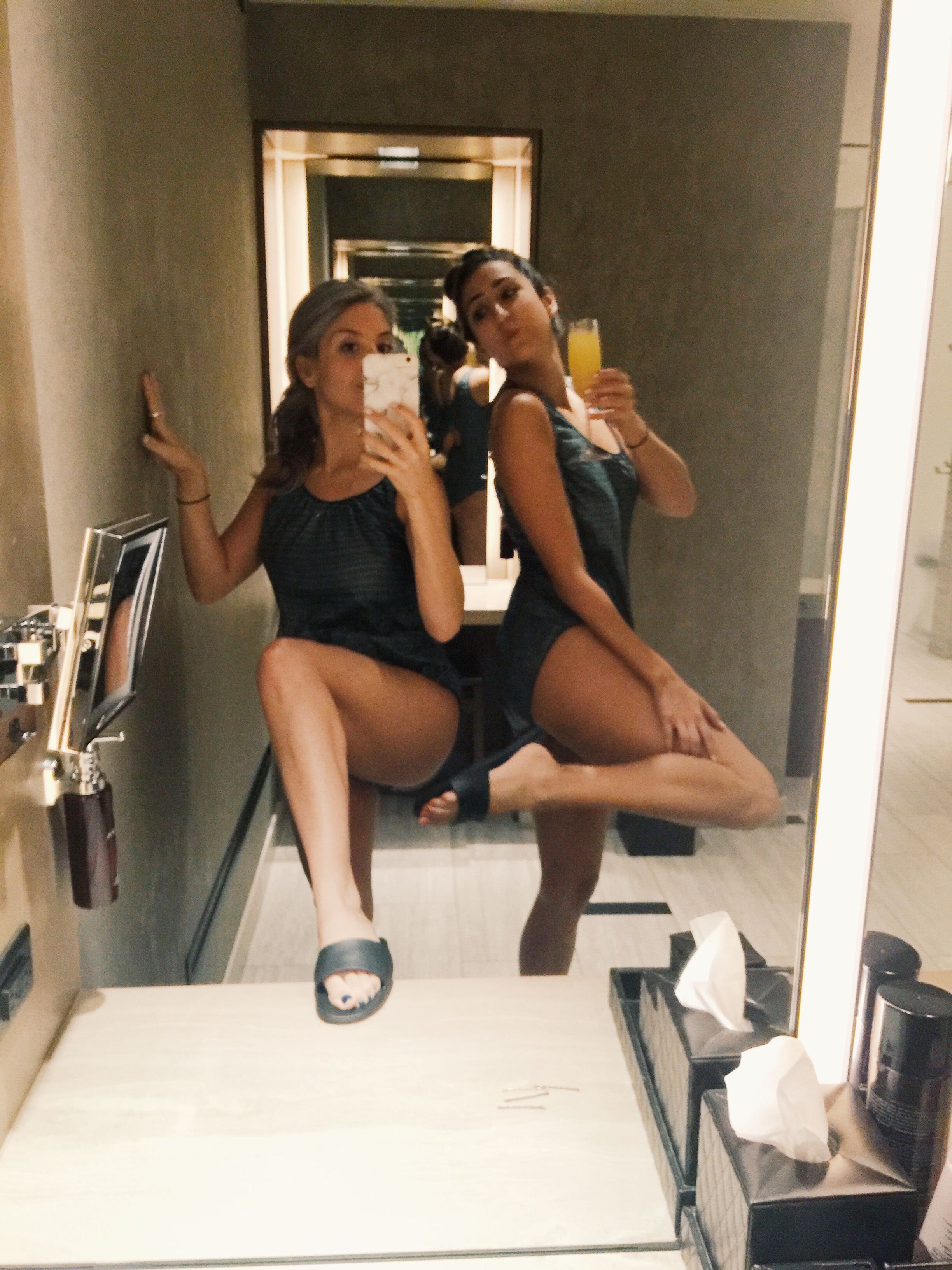 REASON V:
ART, ART EVERYWHERE
From the black and white star-studded photography adorning the walls of the guest rooms to the 30 ft. tall fiberglass sculpture of an eyeball right outside the Joule's door, to an installation of giant yarn balls at Ten Over Six…  The hotel is like a gallery.  You really shouldn't miss it.
Well, there you have it, folks.  If you go to Dallas and don't prioritize a stop at the Joule, I don't know what is wrong with you.  Just kidding (kind of), but it truly is my favorite hotel in the city and I recommend its vegan-friendly restaurants and dog-friendly rooms to everyone, wholeheartedly.  Grab your lover or friend, and go have yourself a time!
214-748-1300