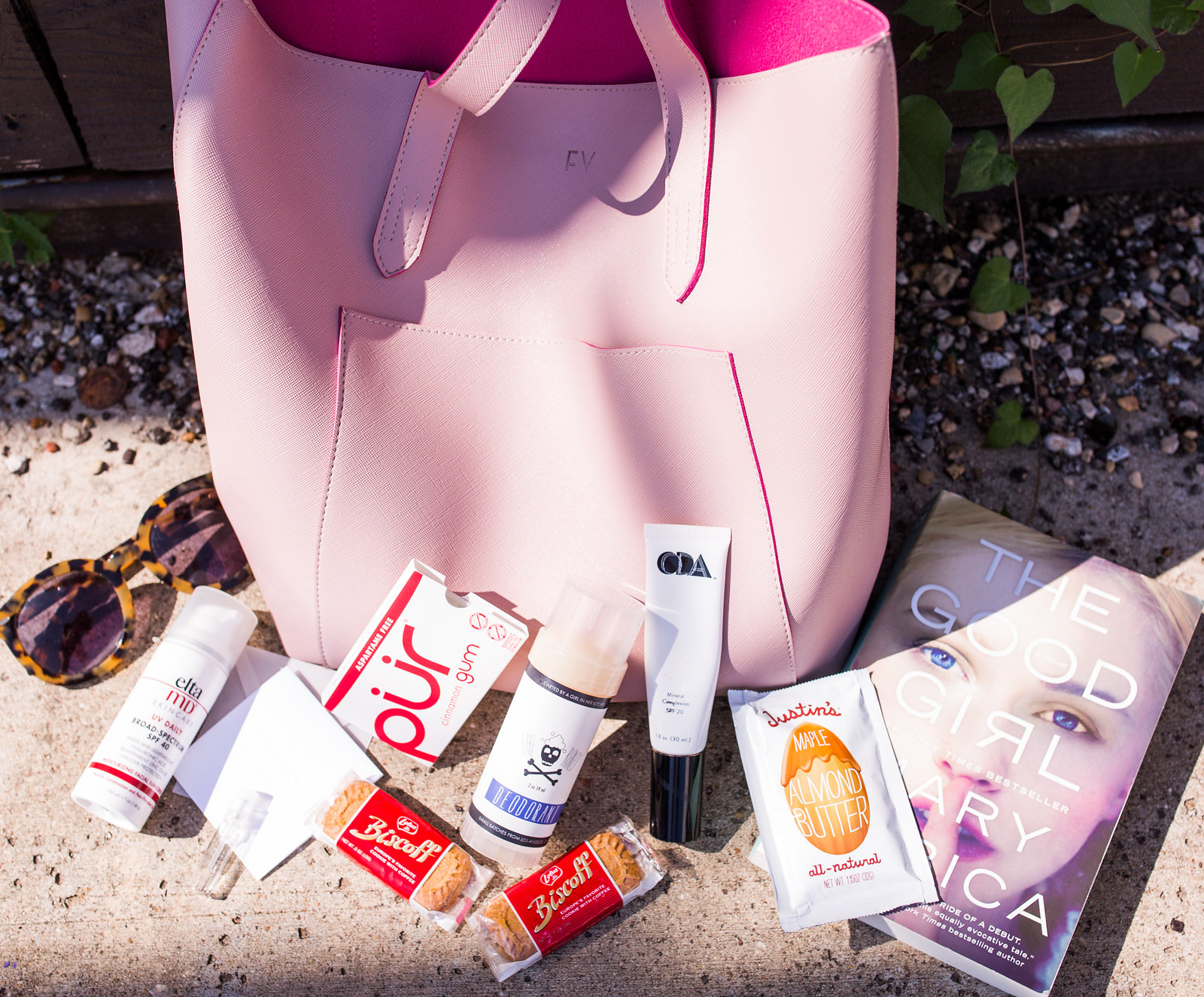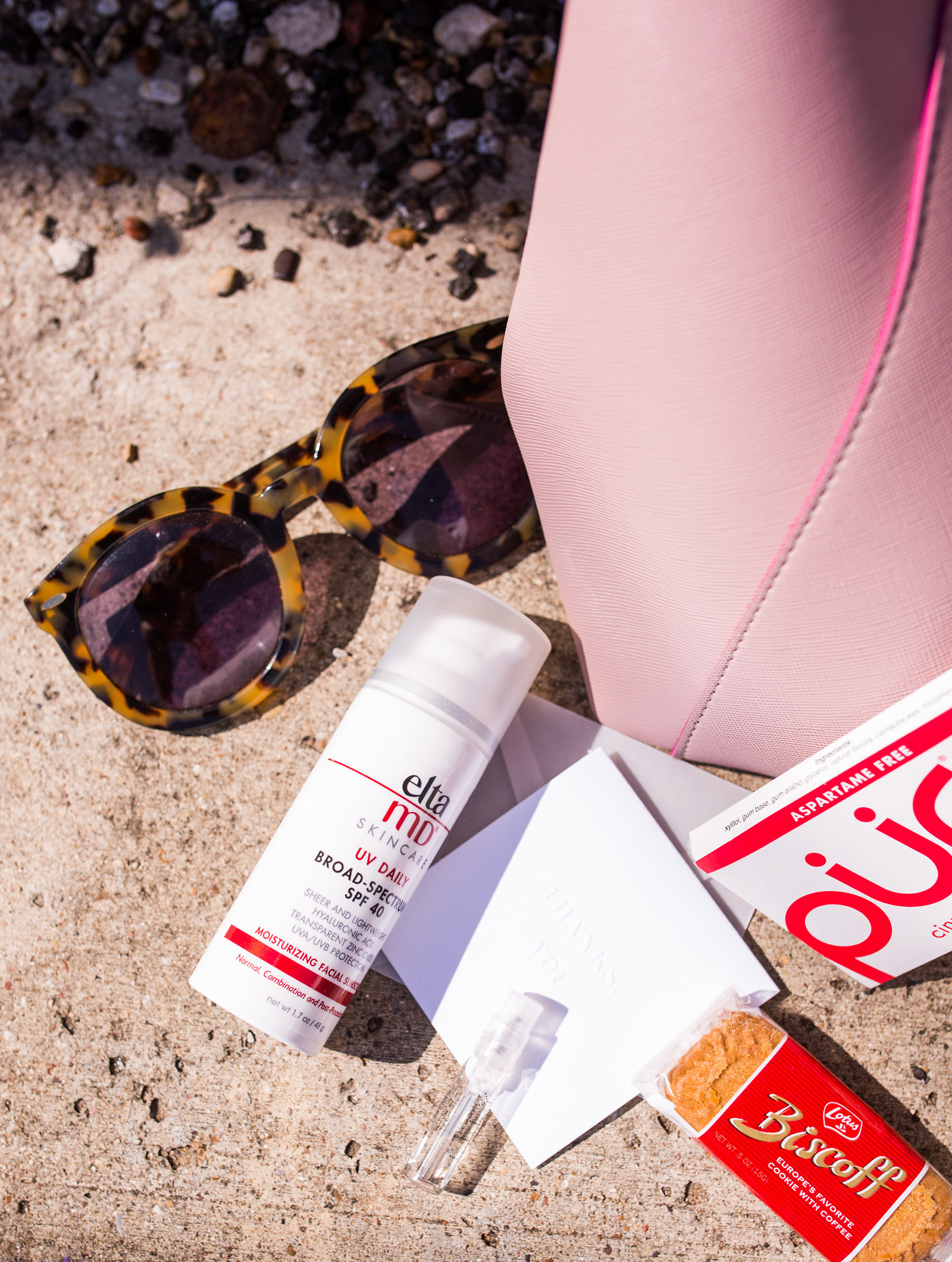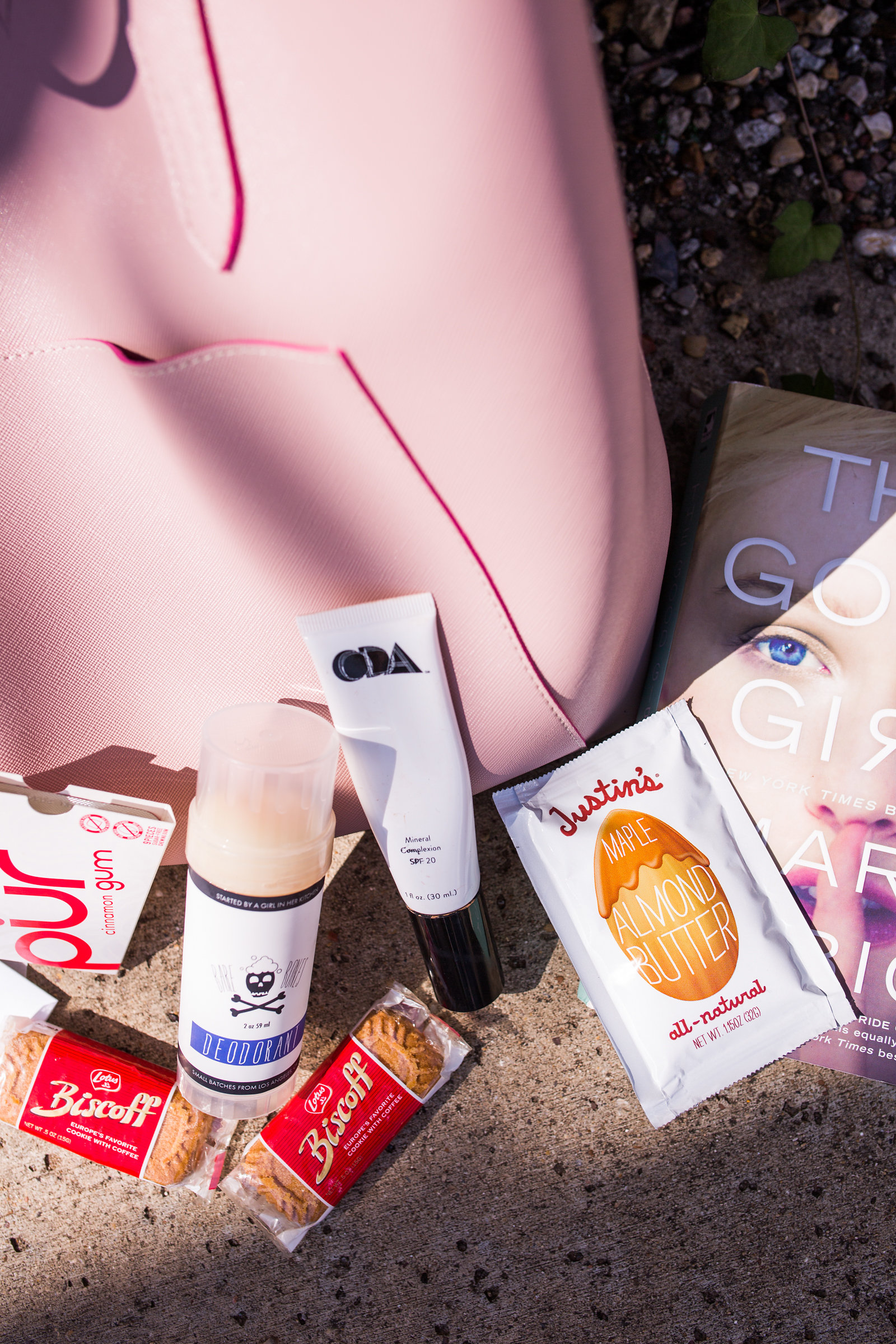 ("FV" monogrammed vegan bag: loka loka)
Happy Tuesday!  I've had a couple of readers suggest that I do a "what's in my bag" feature, so I decided to empty out the contents of my tote to show you what's inside.  Judge me if you will for carrying cookies (they're technically "biscuits"… does that make it better?) with me at all times if you will, but the bottom line is that they are delicious. But I digress.  From left to right: 
So there you have it!  Aside from my laptop, phone, my Matt & Nat summer wallet, and car keys, this is what is floating around in my big ol' tote bag. (If you are in the market for a high quality vegan leather tote, I would highly recommend this one by Loka Loka… I love the front pocket and the matching pouch inside.)  I hope you find it helpful!
xx
M