Dress // Bag // (Vegan leather + pewter) Bolo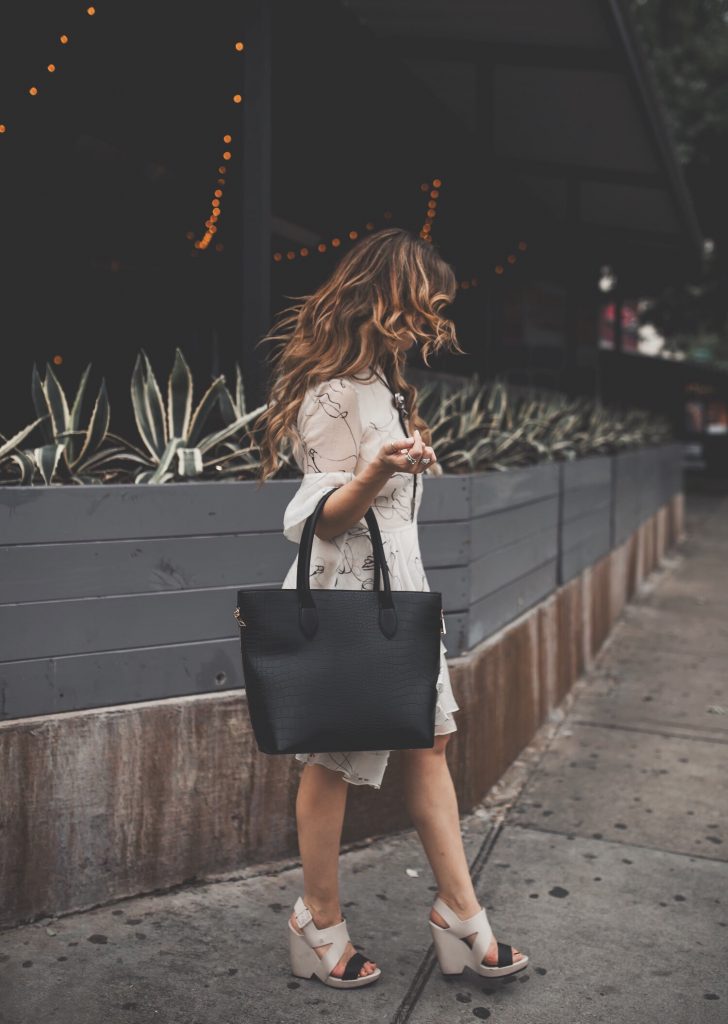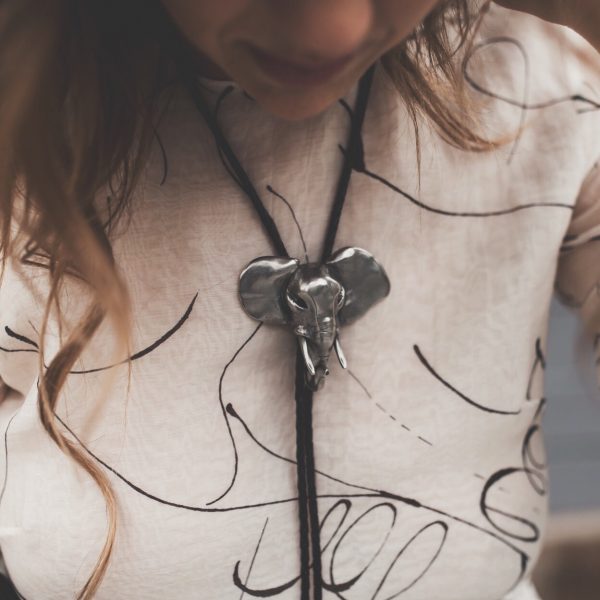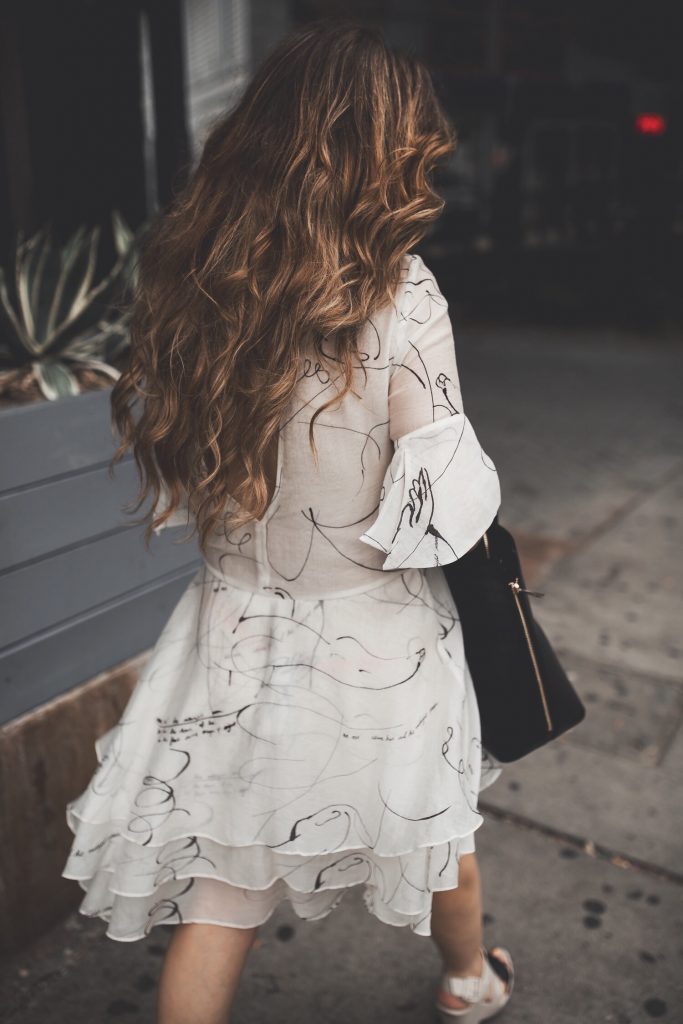 [Necklace]
When F is For Frank reached out to introduce themselves to me, I was like "Ah, cute stuff!  I love the elephant bolo tie, but whyyyy the leather?!" To which they replied, "Oh! Well, we'll just make it non-leather for you."  Simple as that.
My point here isn't to brag about getting this bomb vegan leather bolo (even though it's pretty cool, right??); my point is that switching to animal-friendly alternatives is incredibly easy when it comes to fashion.  It looks the exact same and is actually more cost effective for the designer and for you.  It is so important that you are vocal in expressing your desire for vegan alternatives, because brands and designers aren't mind readers– unless you ask, they really have no reason to switch, as they aren't even aware that there is a customer group who needs it.
But back to F is for Frank.  I love that the unique jewelry makes a statement without being gaudy, and many pieces are great for either sex.  The aesthetic is whimsical yet solid, and defiantly Texan without going into the dreaded, antiquated "Western" territory.
*** IF YOU WANT ANY PIECE AT ALL TO BE MADE WITH VEGAN LEATHER INSTEAD OF ANIMAL LEATHER, SIMPLY SPECIFY IT IN WRITING IN THE COMMENTS SECTION WHEN YOU PLACE YOUR ORDER.  
[Dress] 
DISCLAIMER! I've become very wary of fast fashion, and after much research have decided not to shop at Forever 21, Zara, and many other retailers any longer.  However, H&M continues to surprise me.  It's a proven fact that people feel most comfortable when they are able to clearly categorize something– good or bad, easy or hard, etc.  It is a way to reduce cognitive dissonance, and makes us feel safe.  However, I think it's important to always remain open minded and resist automatically grouping something without having a proper look at it; you might miss out on something wonderful!  For instance… I was ready to boycott H&M for human rights reasons.  But they are continuously improving their business model, sustainability, and ethics, which is something I definitely want to support. They have a conscious collection made out of sustainable and recycled fabrics, and have ranked as one of the top companies for transparency on the latest fashion transparency index (see the full slide here).  If we don't support positive change, then what incentive does a company have to keep on improving?
This dress is from H&M's conscious collection. I love the arty-but-subtle pattern, and I felt so chic in the light, gauzy fabric.  At under $80, this dress is a steal– perfect for travel as it won't really wrinkle and perfect for work.  As usual, with H&M I would recommend going up one size.
[Bag]
The bag is also from H&M; this exact one is sold out, but here is one that is 99% the same but with slightly different hardware.  I love the faux croc look, and while remaining slender, not bulky, it's just the right size for your laptop.
[Shoes]
My color block platforms by Melissa x Vivienne Westwood JUST sold out, BUT… Who do you love?! I found them on ebay for you, brand new, on sale!!!!! I truly get compliments on these babies everywhere I go.  And I love that when you've worn them out, you can just chunk them in the recycle bin!
Happy Friday!  As always let me know if you need anything at all, and have a wonderful, safe weekend.  XO
Molly