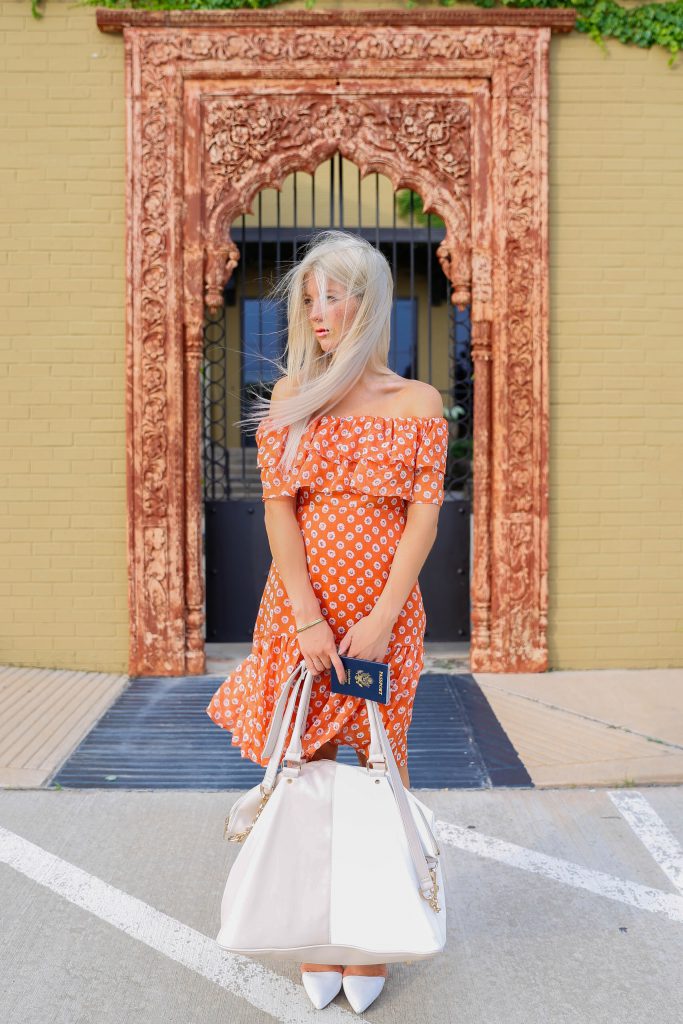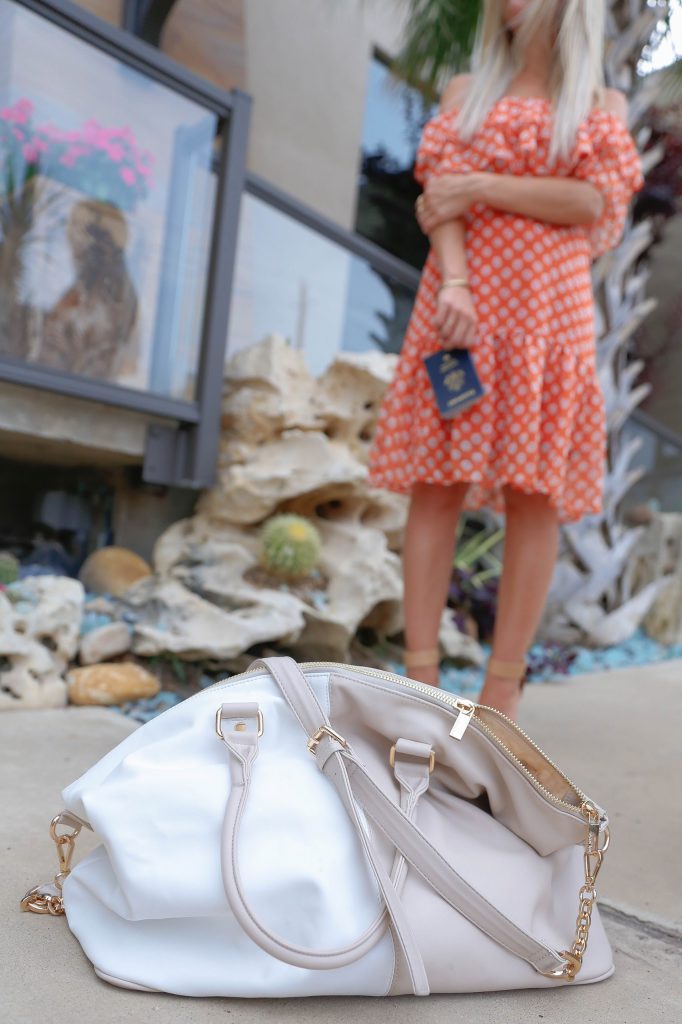 dress: sister jane // bag (on sale): deux lux // shoes (similar): here // cuff: noko
It's "wedding season," folks!  Time to rack up your airline mileage in style… Travel in sweatpants if you want, but good luck getting that oh-so-coveted surprise upgrade!  I am heading to Cape Cod, and am so excited that I found a dress that is both adorable and comfortable enough for a plane ride.  Plus, I can walk off the plane and head straight to the rehearsal dinner!  This dress looks like "happiness" to me… I love the slightly hippie-dippy off-the-shoulder-and-daisies combo.
Now, about the bag… I am in LOVE with my color block nude & white weekender bag from Deux Lux.  IN. LOVE.  I got so many compliments on it at the airport last time I traveled.  It is super polished-looking, roomy enough to be the only bag I take with me, and the vegan leather is buttery-soft.  Bonus: its on sallllleeeee.  You're welcome, friends.
Xx-M