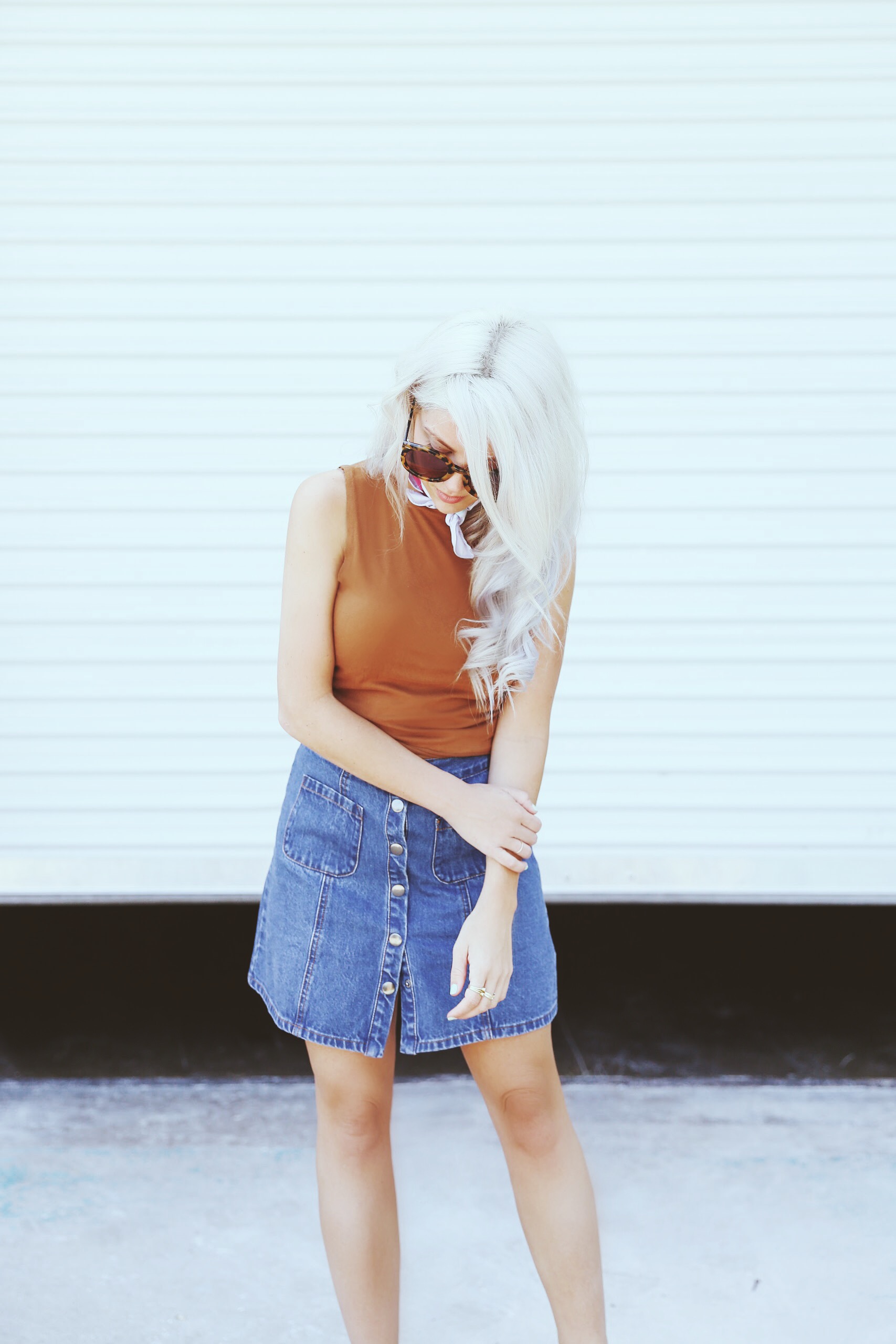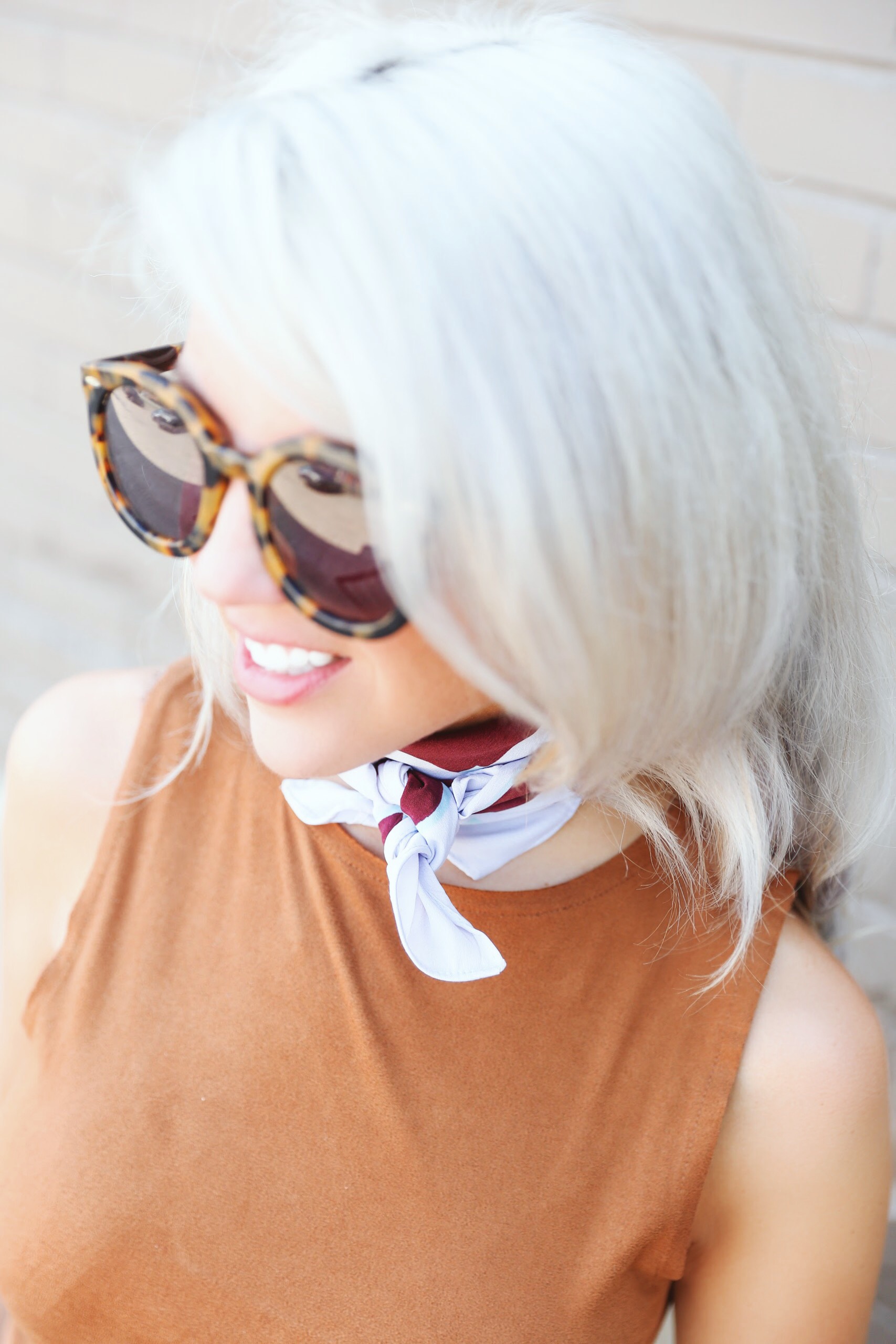 tank: urban // skirt: urban // scarf: urban // sunnies: karen walker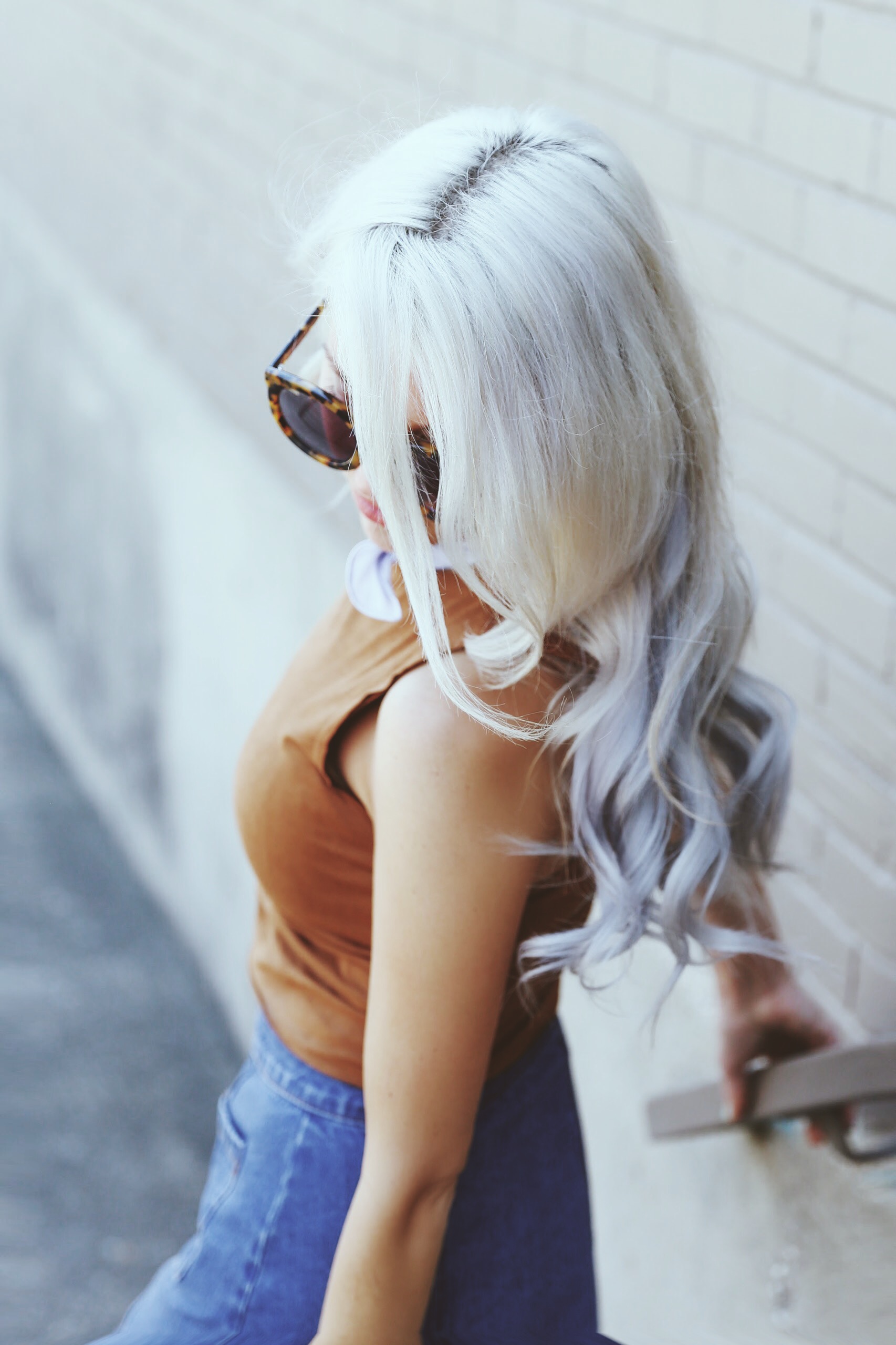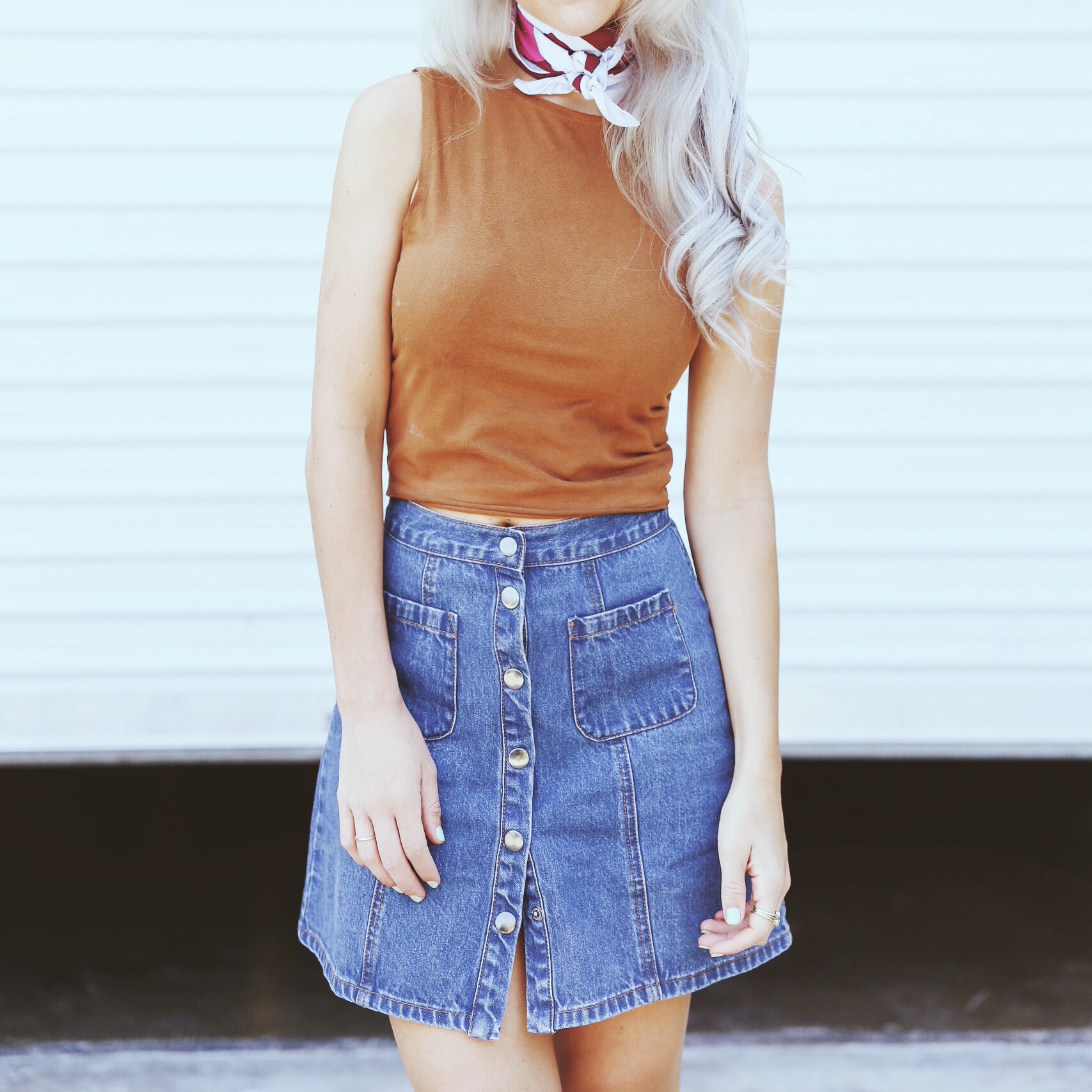 So.  Back before I went "veg," I used to love suede.  This top looks and feels like it, but there are two bonuses: a) no animals were harmed, and b) it is less stiff, so it forms to your body and shows off your bod more effectively than the real thing.  Oh, and faux suede is always less expensive, so there's that 🙂 I love the warm, compexion-flattering color of the tank, too.
I paired the tank with a button-front denim skirt; there is something so flirty and unique about the button-front, but the length and silhouette is more modest to balance the look out.  For some polished funk, I threw on my favorite oversized tortoise shell sunnies and a square scarf… If you don't have one of these, it's time to grab one; they really do tie (pun intended, whoop whoop!) any look together, and it's the one recent trend that I'm totally on board with.
This whole look will translate nicely into fall; just throw a sweater over your tank and pair the skirt with some black tights and booties.
XOXO