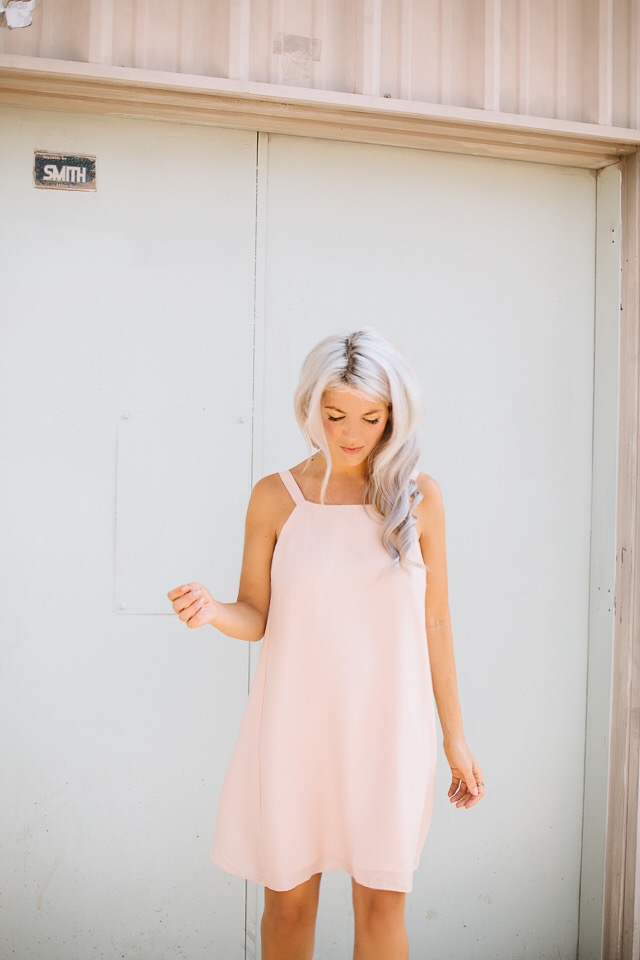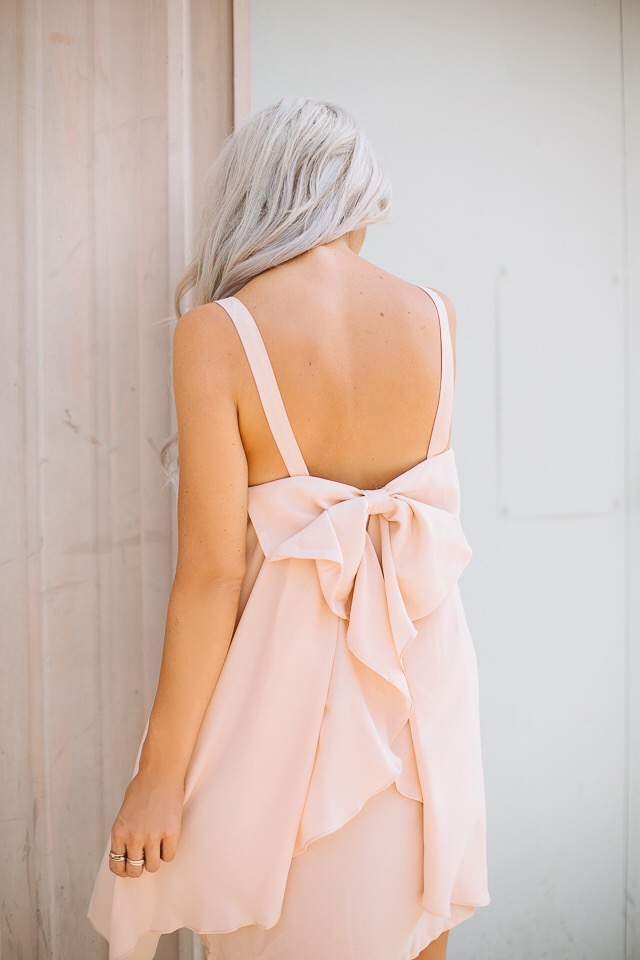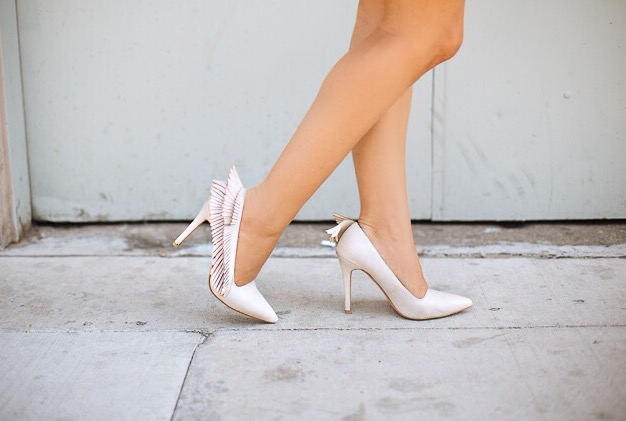 dress // winged pumps // other colors: here and here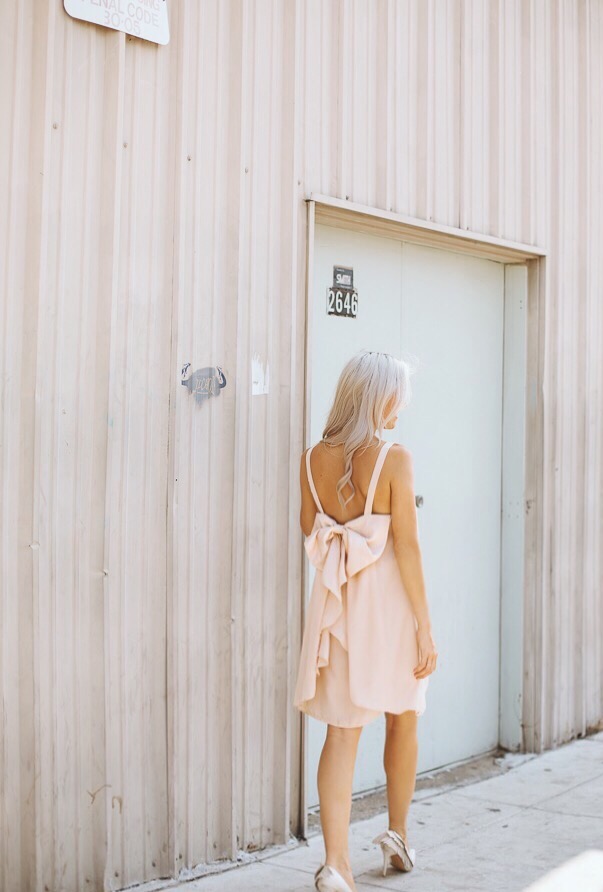 If you are looking for an airy, feminine, and unique look for less than $20– this is the dress for you! I love the light blush color, and the oversized bow on the back definitely reads more "statement" than "cutesy-precious." I like that the front of the dress is simple and clean to balance out the more bold detail on the back of the dress.
Oh- and these vegan leather angel winged shoes require no explanation.  They are ethereal and badass and I love them.