So, I do not normally talk about this stuff on the blog…  But you guys, it has been a HECK of a year, and not in a good way (think: unexpected job transition, massively difficult breakup, and the devastating death of my little dog all at the same time).  It's okkkk, we all hear that when it rains it pours, and I really do think that it's normal to have an "off year" every now and again. Plus, I think that while it is important to let yourself feel sad, it is just as important to–at the same time–remember how good you have it compared to so many others out there.  Anyway, my point is– I just had a birthday, and my friends and family took it upon themselves to really "do it up" for me this time.  We ate, we drank, we were merry.  We had spa treatments, we fed our faces on rich desserts, and way too many gifts were given.  The past week has me feeling re-energized and hopeful for a fresh start.  As I sat here reflecting on the week of celebration, it occurred to me that I should share the highlights with you so that you can try them as well!  (Note: a few of these will be specific to Dallas, so for those of you who don't live here… maybe its time to come make a trip out of it!)  Thanks for letting me open up a tiny bit … I hope that you feel encouraged if you, too, have had a less than stellar time lately. There are lots of "bests" in life to concentrate on, plus you have nowhere to go but UP! 🙂
BEST DRINK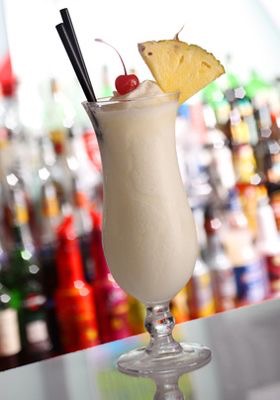 You guys… TRUE FOOD KITCHEN has a VEGAN PINA COLADA!  Super sweet, but verrryyyy good if you're celebrating something!  And if you're there, be sure and get the lettuce cups and Andy's TLT sandwich… You'll be hooked on the whole experience.  
BEST NEW RESTAURANT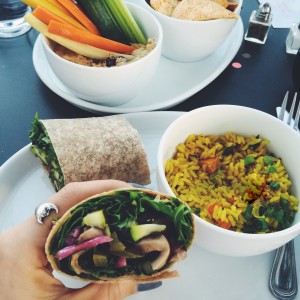 UNLEAVENED FRESH KITCHEN is brand new and soooo good, y'all!  Menu highlights:  Their hummus, the spicy avocado dip, the Farmstand wrap (specify that you want it vegan, not just vegetarian… It was seriously amazing) with a side of rice pilaf, and NO JOKE their coconut lime popsicle is one of the best things I've ever eaten.  They have beer and wine, too. 
BEST SKINCARE LINE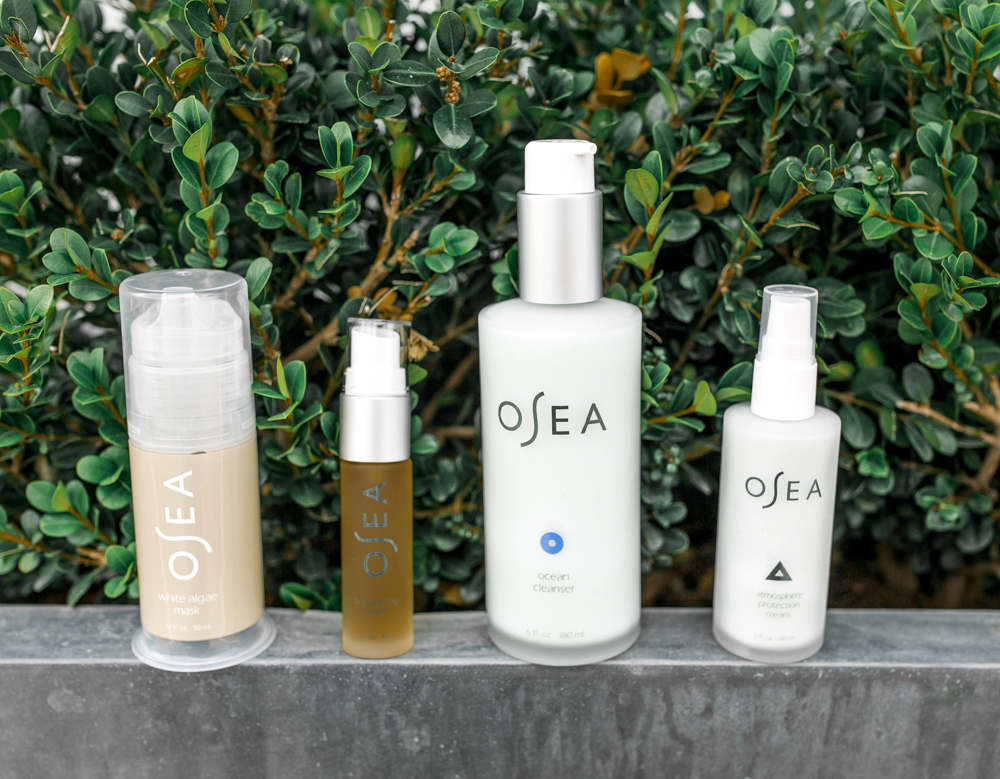 I got a little gift in the mail from OSEA MALIBU, and I can honestly say that I am a new member of their considerable cult following.  Pictured here are my four very favorite products of theirs (listed in the order in which I apply them):  1)  Ocean Cleanser (I'm in love with the smell, and it leaves my skin feeling so refreshed); 2) White Algae Mask (anti-aging and skin brightening… I LOVE that you can leave it on for just 10 minutes, or overnight if you want to! You wake up, wash it off, and your skin looks incredible); 3) Brightening Serum (use to lighten age spots, sun spots, acne scars, freckles, uneven tone/blotchy skin); 4) Atmosphere Protection Cream (anti-aging, moisturizing, and protects your skin from environmental stressors). Osea's products are cruelty-free (no animal testing) and vegan, all-natural, and organic. I was inspired and happy when I read this on their website: 
"I want to leave this planet a cleaner place than when I arrived. (Like being a good house guest.) I also want women to be able to use the safest cosmetics possible. Remember 70% of what you put on your body can be absorbed into your bloodstream. I want to raise the consciousness of women so they use safe cosmetics, it's not just about beauty – it's about their health."
– OSEA Founder Jenefer Palmer
BEST MANI/PEDI
My favorite thing about MINILUXE is the availability of 5-free (meaning, without all 5 dangerous chemicals commonly found in nail polish) vegan polishes!  Impeccable service, too, and located around some of Dallas' best shopping.  Word to the wise: make an appointment; not very walk-in friendly because they are always so booked up! I went to the uptown dallas location, but these salons are found in Texas, Massachusetts, and Rhode Island. 
BEST BEAUTY EXPERIMENT & EXPERIENCE
I was invited by FIT N' FANCY to try out their non-invasive Strawberry Laser treatment (typically $100 per treatment).  I must admit… I was skeptical.  But I looked it up online and saw that it is FDA approved and has been featured on Rachel Ray, Extra, and The Doctors… Plus I figured hey, why not.  Temps are rapidly rising (hello global warming) so clothes are getting sparser, and I wouldn't be mad if I lost a couple of inches.  So I went to and visited Leah at her spot in Grapevine, and what I can tell you is this: She cares about what you want, about your lifestyle, about being truthful in regards to what your expectations should be, and she takes great pride in her work.  It went down like this: Leah took my measurements, then placed little paddles, bound by a strap, around my waist.  It was warm and I fell asleep 🙂 30 minutes later, I woke up and groggily removed my "belt."  Keep in mind that I am pretty small to begin with, so any change in my size is very noticeable to me… But I swear, I could tell a difference immediately!  I know, it sounds hokey, but I would never lie to y'all.  We measured, and I lost a total (meaning, cumulatively from measurements around 3 different parts of my abdomen) of 3 inches.  I felt fine– no soreness or downtime or anything like that.  Things to remember: The FDA says that the inches lost are temporary, but with diet and exercise can be maintained; also, multiple sessions are recommended for optimal results. Leah (who is vegan-curious, so I had a ball chatting with her) also offers teeth whitening, hair removal, and more.  
BEST NEW AFTER-DARK LOUNGE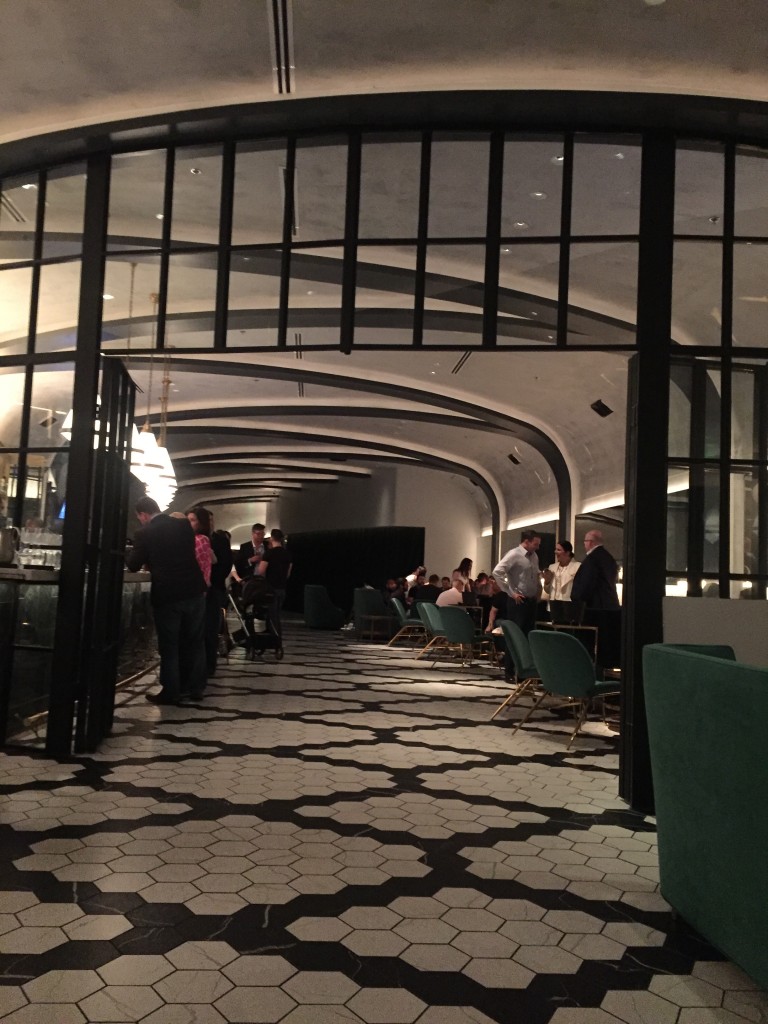 (photo cred: my super talented friend Mary Summers Hafner of So Then They Say)
QUILL is finally open, and it did NOT disappoint!  I felt like I was in New York, not Dallas, as I danced with my friends to old school hip hop among the older-world black and white + emerald decor, accented by brass. Go, go, go! 
I hope you enjoyed my "Bests" list… Admittedly, it is a departure from my regular content (fashion, of course!), but let me know if you want me to keep these types of articles coming! 
xx
M