Did you know that our skin is our body's largest (and most absorbent) organ??  Whatever we apply to it only takes 26 seconds to go directly into our bloodstream… So you better be aware of what is in your products!  It is extremely important to invest in skincare that not only works, but is actually good for you.  I work in dermatology offices every day, and I could have my pick of any fancy face wash/moisturizer/you name it… For free.  But I choose OSEA MALIBU every. single. time.  Yes, Osea products are vegan, organic, and cruelty-free, but just as important: they are free of harsh chemicals and toxins.
I often get asked about my skincare regimen, so I am going to walk you through it.  Let me know if you have any questions at all!  
PS: I HAVE A GIFT FOR YOU! If you want to try any of the products that I use below, enter in code FASHIONVEGGIE at checkout for free shipping!! Yayyyy, I love when things are free 🙂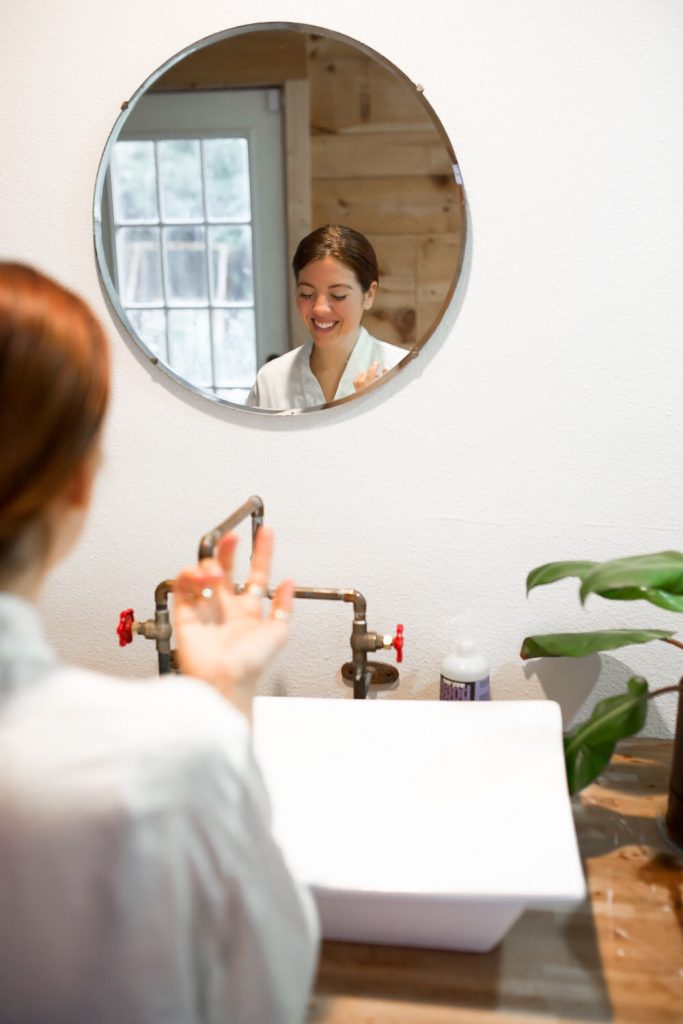 MORNING
Ocean Cleanser.  I love the consistency of this product (it feels like a gel) and the energizing, fresh scent!  It has a lime/orange/cyprus smell that makes you want to taste it, and leaves your skin looking glowy.  When I first got the Ocean Cleanser last year, I used to alternate it with the cleanser of a high end brand I had gotten at work… A year later, after seeing the difference in the way my skin looks after using each one, I totally cut out the other product.  I'm addicted!
Atmosphere Protection Cream. This is one of my favorite products offered by Osea Malibu. I prefer to use a lightweight moisturizer for morning– that way, there is no risk of feeling greasy as the day goes on.  This one is truly PERFECT.  It not only moisturizes, but acts as a barrier protecting your skin from dry climate, wind, and pollution. After applying, my skin feels smoother and more supple– makeup goes on really well over this, too.
Eye Gel Serum. Eye products especially need to be gentle and healthy for you, without harsh chemicals– the skin around your eyes is super thin and fragile, so it needs to be pampered and babied.  This gel is wonderful… it has a slight cooling effect when you apply it, which feels very soothing.  Your eyes immediately look better, with fine lines reduced and puffiness erased.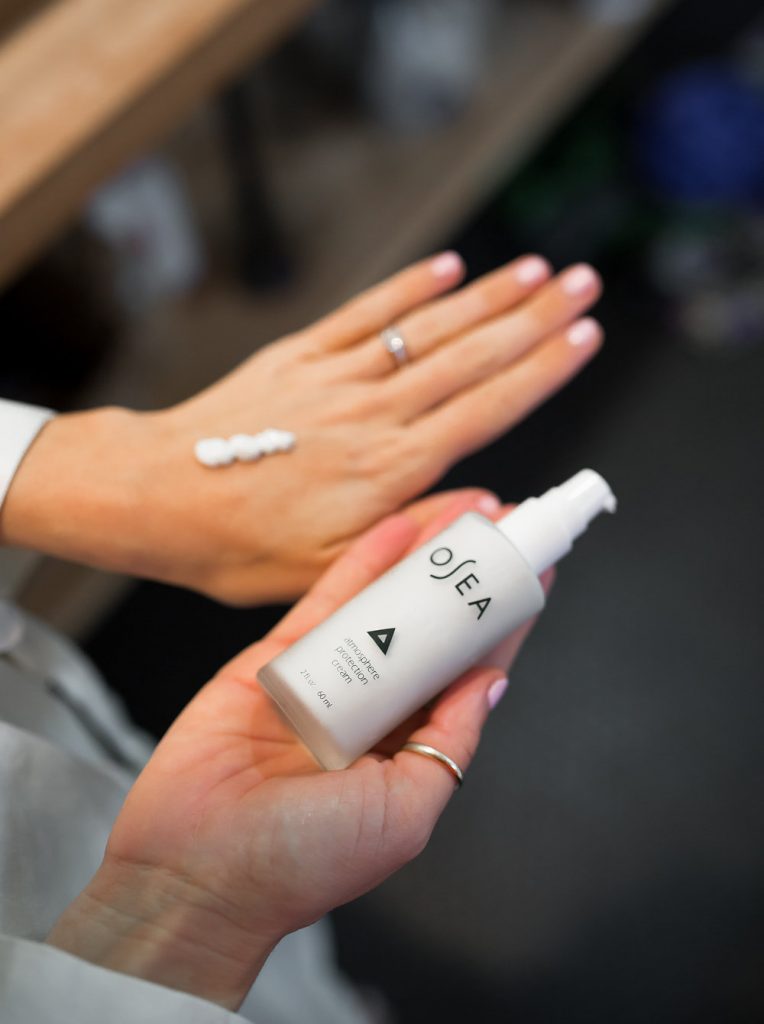 Nighttime:
(REPEAT) Osea Malibu Ocean Cleanser
Advanced Protection Cream. I cannot live without this product. Recently, I went out of town and didn't bring my night cream with me, and I could tell a noticeable difference in my skin (not in a good way) without it.  This cream contains plant-based DPHP, which is found in many anti-cellulite creams, and it REALLY works to take away your fine lines/wrinkles.  I am just over 30 years old, and am majorly into preventative care for my skin. I've also noticed that when I apply this cream, I wake up the next morning with a more even-looking skin tone… dark and blotchy spots don't seem nearly as noticeable.
Eyes and Lips.  This is another anti-aging must-have… And I love that its a "two-fer!" This product hydrates both the lip area AND the eye area: the first two places to show signs of aging.  This is a great product to pack when you go on vacation or to take with you in your handbag– Any sign of chapped lips or dry skin, just whip it out!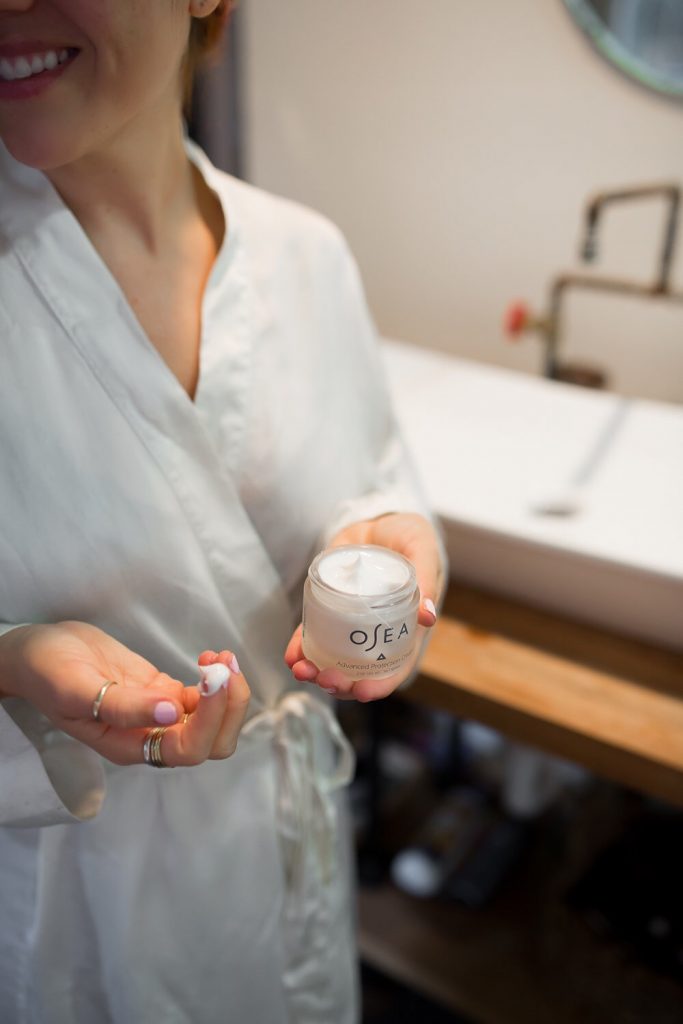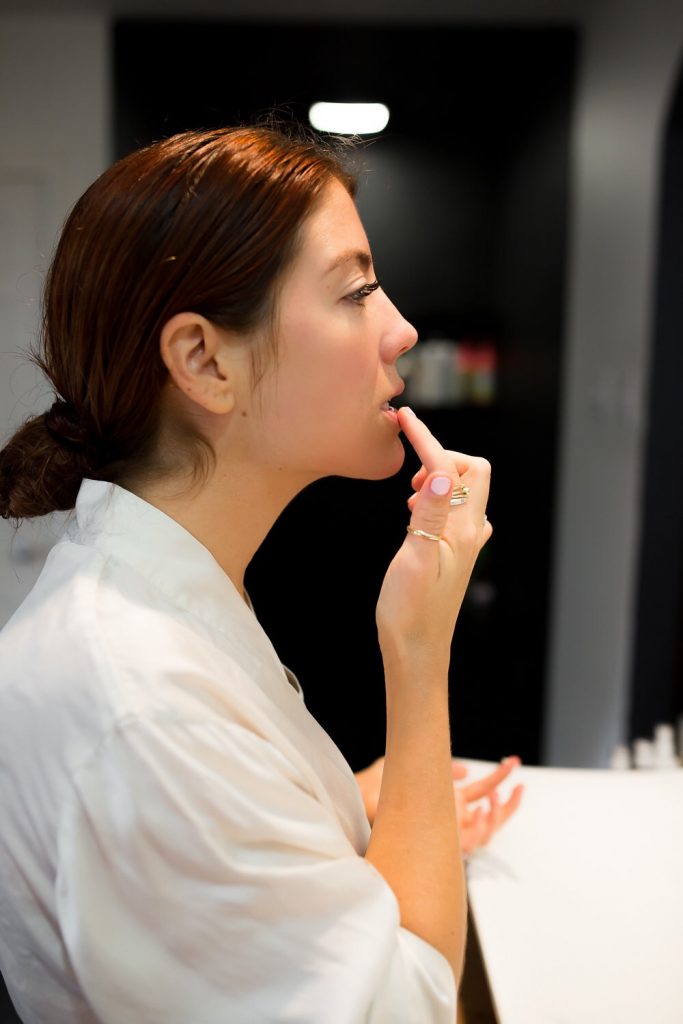 Occasional Add-Ins
White Algae Mask.  While I'm sitting on the sofa blogging or doing an expense report for work, I like to pamper my skin with a high quality mask.  This one hydrates and evens out your skin, making it look luminous and glowy.  I've even slept in this one a couple of times… My skin looks amazing in the morning when I take it off!  Note: Osea Malibu makes some other great masks, too!  But this one is my fave, after trying all of them.
Brightening Serum.  I'm going to keep it real with you.. THIS IS A MUST-HAVE FOR THE MORNING AFTER YOU'VE HAD A FEW DRINKS.  It will completely brighten you up and make you look like you went to bed at 8:30 the night before!  This serum is super lightweight, and has natural botanicals that bring radiance to your complexion.  Also:  I drive a lot for work, so I have some hyper-pigmentation (dark spots) on my left cheek from the sun shining on it through the window… This makes those spots all but disappear.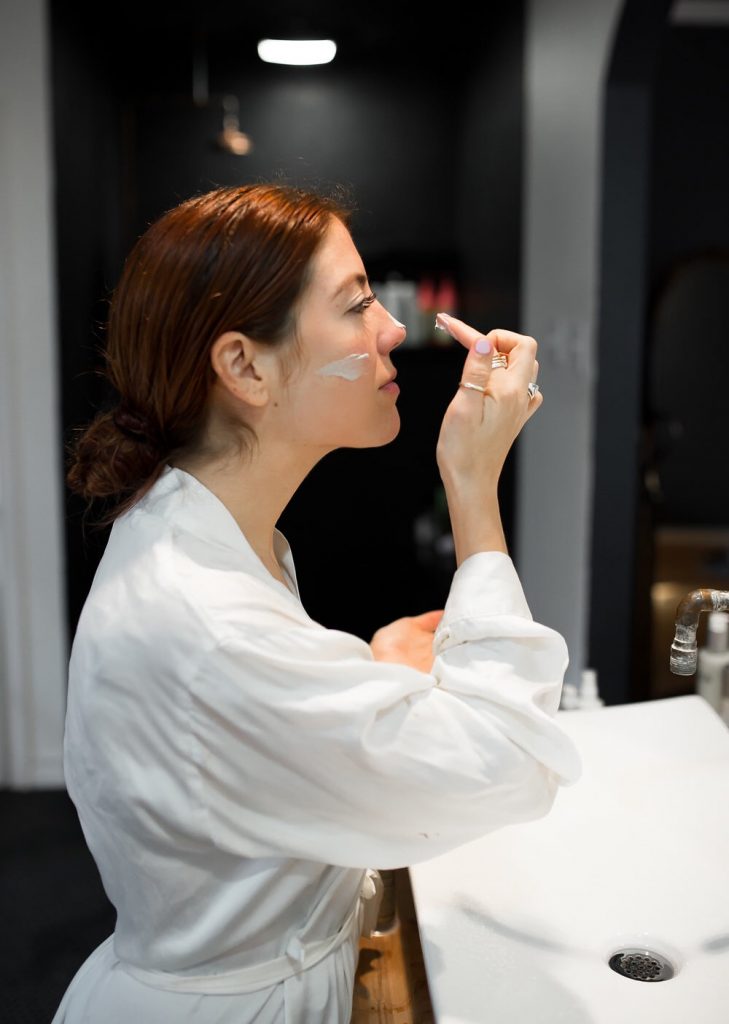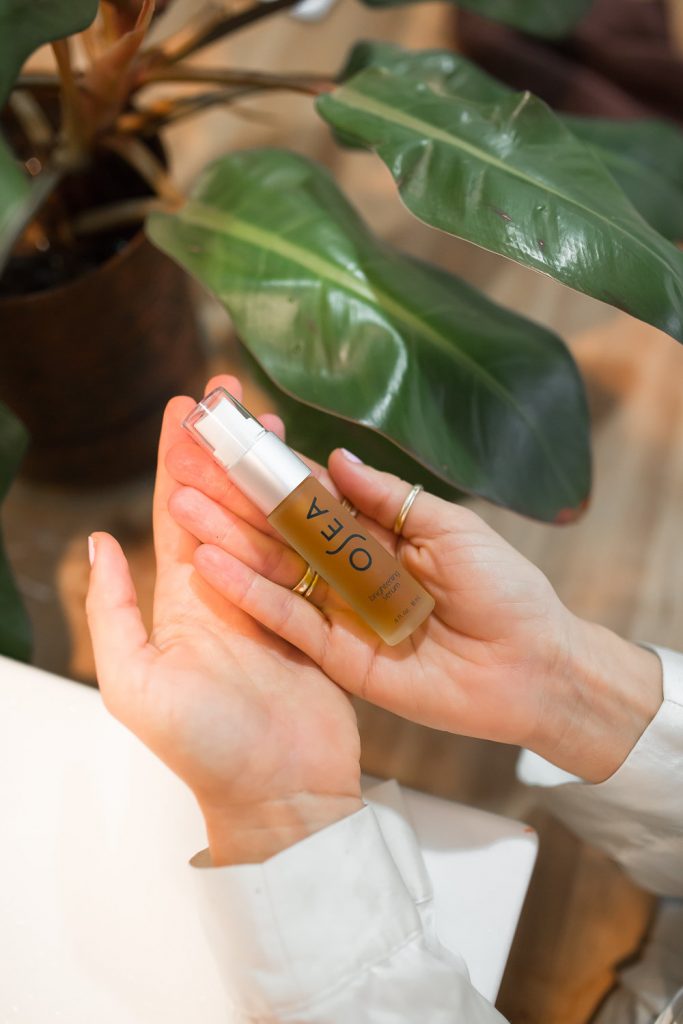 There you have it!  Osea Malibu is literally the only skincare line I will ever need… And this is coming from someone who has tried pretty much everything under the sun.  Remember, you only have one chance to nourish your skin and to prevent aging… Invest in a cruelty-free, vegan, organic, HEALTHY, NATURAL skincare line like Osea.  You won't regret it, and your future self will thank you. Remember to use code FASHIONVEGGIE at checkout for free shipping!
xx
Molly