These past 9 months, I have made it my mission to really dive into maternity fashion.  It has not always been easy. In the maternity fashion world, there are loud prints and empire waists abound; neither of which I find flattering, modern, or interesting.  And as tempted as I'll admit I felt at times, I also did not want to spend my money on fast fashion– i.e. cheapie, "throw-it-on, stretch-it-out, who-cares" preggo wear– like a lot of overwhelmed mamas-to-be end up doing. One: because I've moved away from fast fashion for ethical reasons, and two: because, for me, pregnancy is definitely NOT the time to suddenly say "screw it" and quit valuing your appearance. If anything, it has been more important for me than ever to feel truly good about the way I present myself… Not for anyone else's benefit, but for my own. After all, your hormonal balance is completely out of whack, your body has changed form in ways you never dreamed of, and– especially near the end– you simply aren't very comfortable.  So, I urge you, when your time comes: invest in solid brands offering soft, high quality fabrics.  Choose timeless, durable pieces that you feel you could potentially (want to!) wear after pregnancy is over, and then again with any subsequent pregnancies you may experience. Choose fashion that CELEBRATES your bump, because it's an amazing and exciting time.  I went this route, and I must say: even on days where I was feeling my worst, I had a pretty good time getting dressed in the morning.
The following have been my go-to brands throughout my pregnancy.  I hope you love them as much as I have!
All time favorite brand for maternity, nursing, and then life as a mama on the go!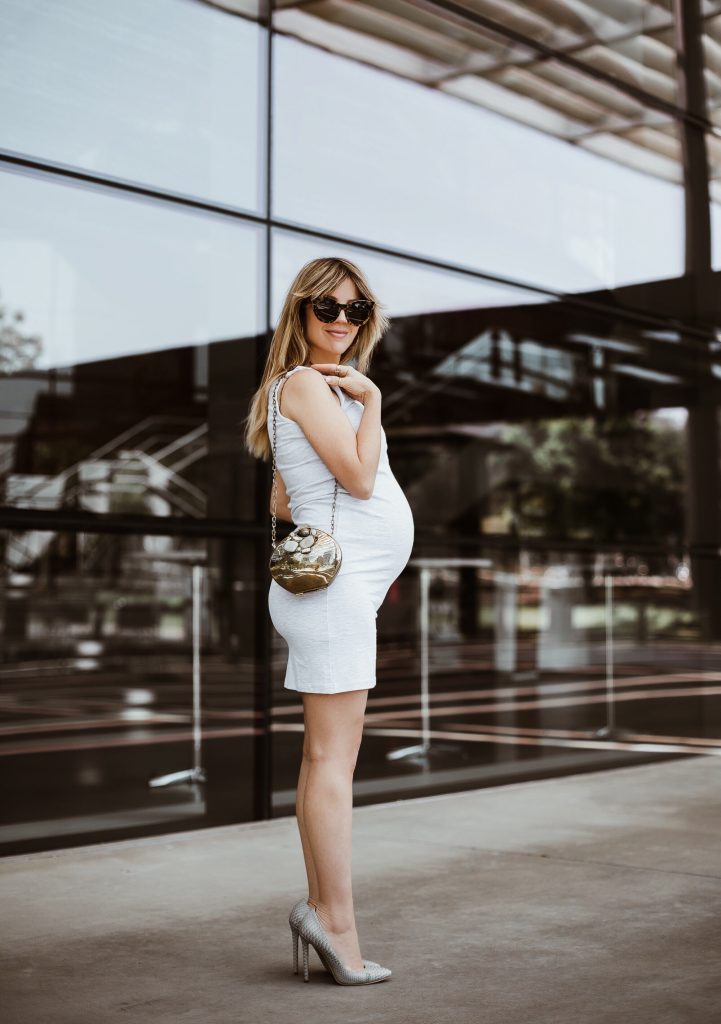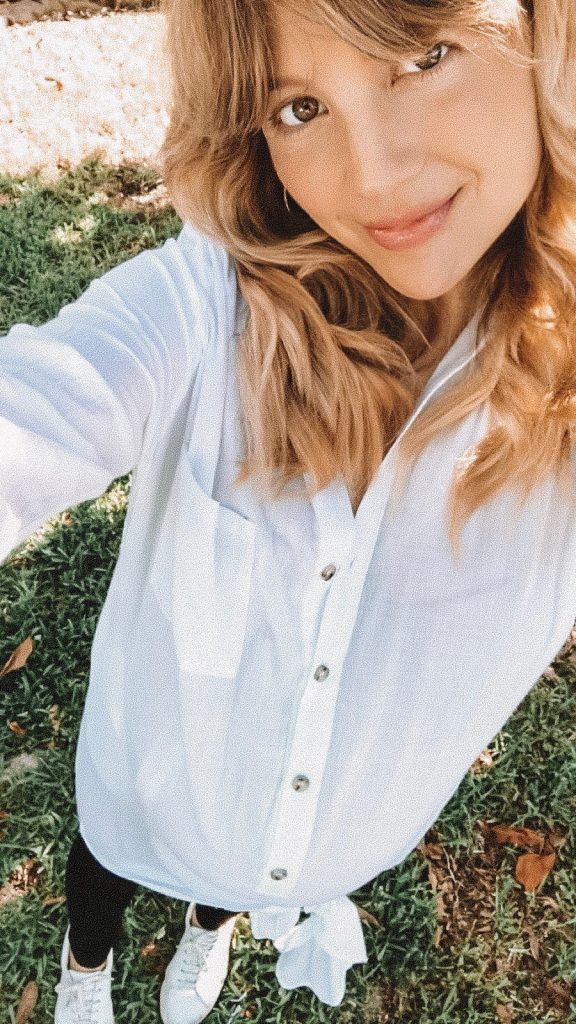 Seen here in a casual mini which has since sold out (lots more like it on the site!) and then in the nursing-friendly  Louvre maxi dress (shown tied up and worn as a tunic)
*Check the "fabrication" details on any piece you are interested in. Whiile mostly vegan, LEGOE. is not a fully-vegan brand.
LEGOE. is an Aussie brand that focuses on high quality, versatile, minimalistic garments meant to transition effortlessly to your various life phases as a new mama.  I'd consider it the ultimate "cool girl" brand of maternity wear.  While undeniably high end, the prices are actually reasonable enough (and they always seem to have pretty awesome markdowns, too)– currently on their website, many of their pieces are half off!
(Philanthropy) LEGOE. donates $1 from every purchase to help mothers in underdeveloped nations give birth safely. Upon checkout, you can choose where your dollar goes; the concept is mothers helping mothers.
Another great transitional brand you can take with you from pregnancy to nursing to parenthood.  Focus on high quality basics and essentials.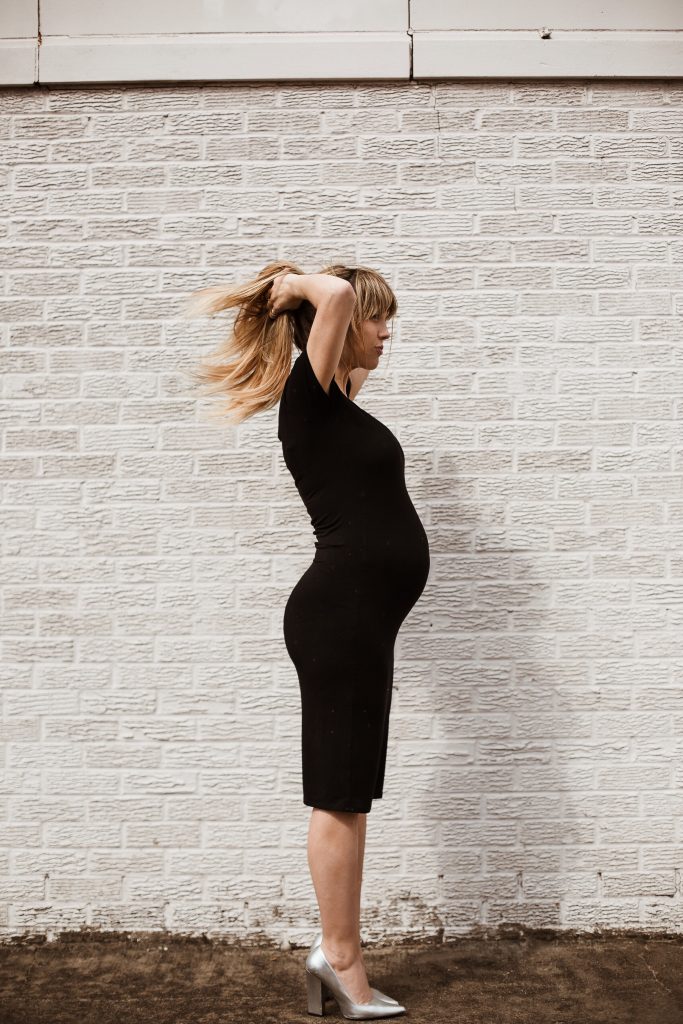 Seen here wearing: Maternity T-Shirt Dress, size small.  Top pulls down for nursing postpartum. Every pregnant lady I ran into while wearing this asked me where I got it… Effortless and easy and flattering.
Go to Storq for the basics (you will wear them all the time), from your maternity leggings (while pregnant, regular pants will be a thing of the past… the Storq leggings are by far my favorite of my maternity legging collection, and bonus- they are eco-friendly and you can wear them after baby, too!) to easy throw-it-on dresses.  The clothing is all vegan except for their slip dress (silk). If you're able to and want a fully functioning preggo wardrobe right off , I would definitively invest in Storq's maternity basics bundle.
(Recycling + give back program) Storq has partnered with 2ReWear, so that when you recycle your clothing through them, all proceeds will go to the Homeless Prenatal Program. More info is available here.
This brand has a little bit of everything! I just wish their preggo-friendly shoes were vegan 🙁
If you are an avid jeans-wearer, I can't recommend their denim options enough. I got this pair in charcoal (for reference, size 1) and have been able to wear them throughout the entire pregnancy… the style and color makes them super versatile, and they are very high quality without completely breaking the bank like some alternatives out there.
Also, they have a whole maternity workwear section— so if you have an office job, this brand is a MUST for you.
Note: fabric details are listed in the description under each item. This is not a fully vegan line, but has many vegan options. 
I hope this maternity fashion brand roundup makes shopping for your bump a little less daunting!  This process should be fun!  As always, let me know if you have any questions at all about my experience with these brands, sizing, or anything else.