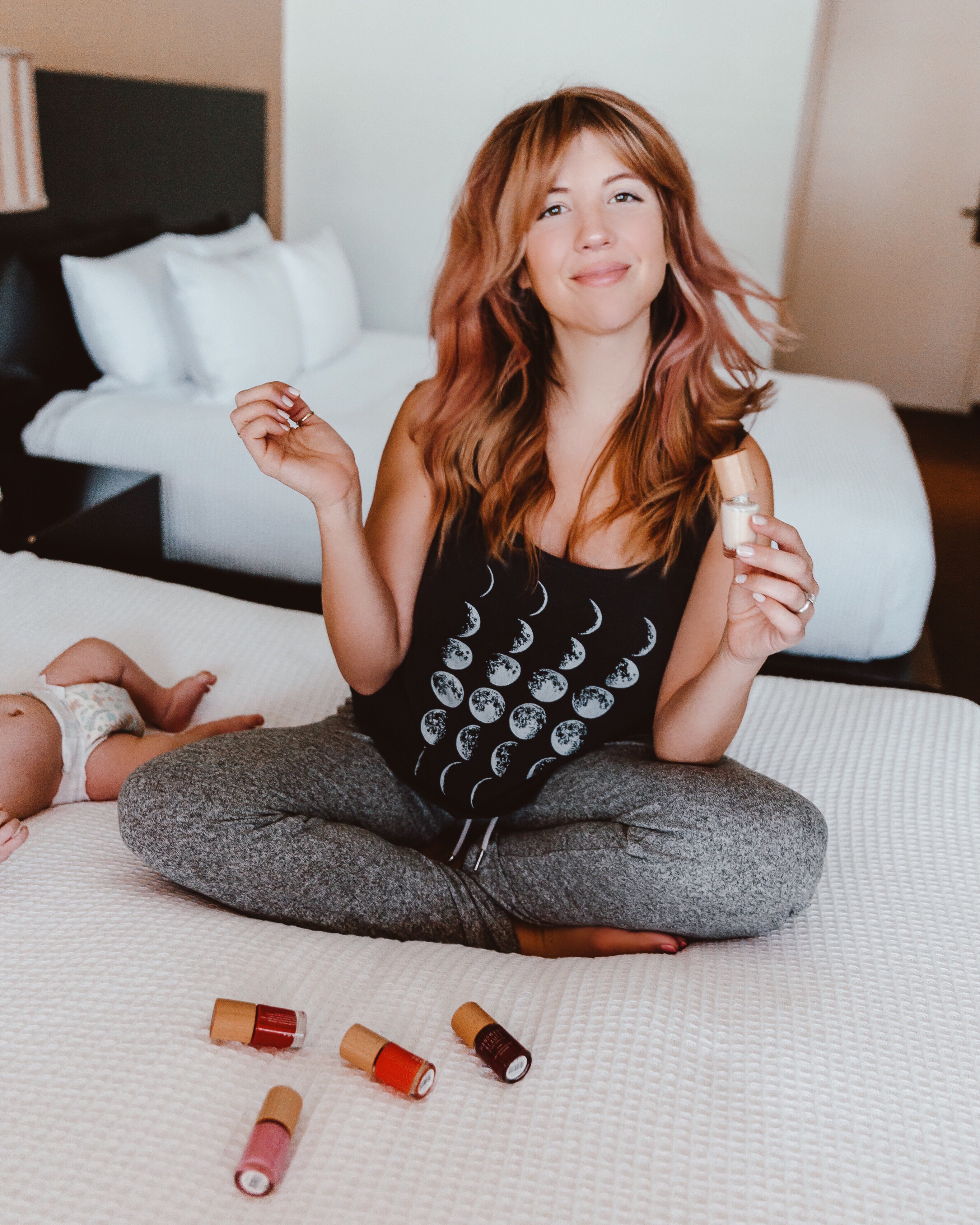 Hi friends!  I recently have featured a new favorite product on my Instagram, and I got so much feedback that I wanted to give it a home here on the blog, as well.  Vegan, organic, cruelty-free, 7-free Handmade Beauty polishes have become a must-have beauty staple of mine, and so far it seems like you guys are loving it, too.  Aside from the health benefits of switching to a clean polish (which I will address later on), I also love the packaging (smooth wooden tops and minimalistic design on the glass) and the names of the polishes (inspired by nature– such as jicama, mushroom, and pomegranate).  I also love that the polish doesn't chip quickly like some other brands, as long as you apply a topcoat.  I recently went almost two full weeks without having to touch mine up, which is awesome when you have a full time job and a newborn baby to tend to!  Nobody got time for that.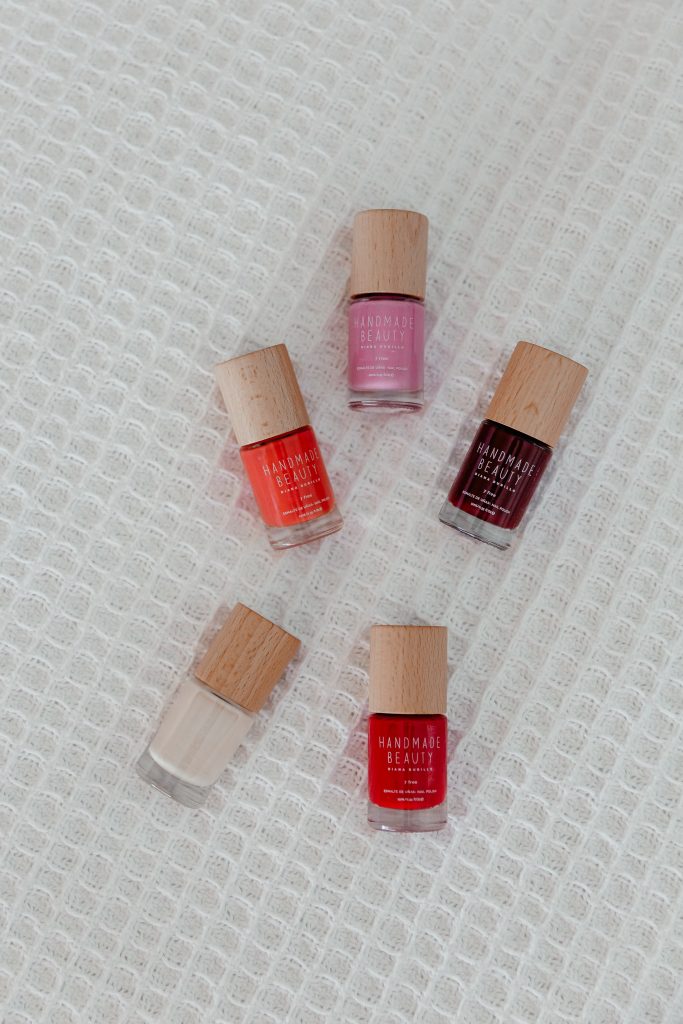 Now, onto the health benefits of making the switch to a clean polish!  These are the harmful chemicals you are avoiding by doing so:
Toulene: Used as a solvent, most usually as a paint thinner.  Inhaling high levels can be harmful to your central nervous system, cause birth defects, and lead to developmental issues.
Dibutyl Phtalate: Commonly used as a plasticizer. It is linked to cancer and birth defects such as malformation of the embryo.
Formaldehyde: Commonly used to preserve dead bodies. It is irritating, triggers asthma, and is linked to cancer.
Formaldehyde Resin: Used in production of adhesives; is an allergen.
Camphor: Used as cover in nails. Poison that can cause seizures and disorientation in large doses, also leads to yellow nails.
Triphenyl Phosphate (TPHP): Chemical used in plastics to improve flexibility. It can be an endocrine disrupter, affecting hormones and reproductive health.
By picking healthy (and pretty!) options like Handmade Beauty, you keep you and your loved ones safe. If you have any questions, let me know!
XOXO
Molly