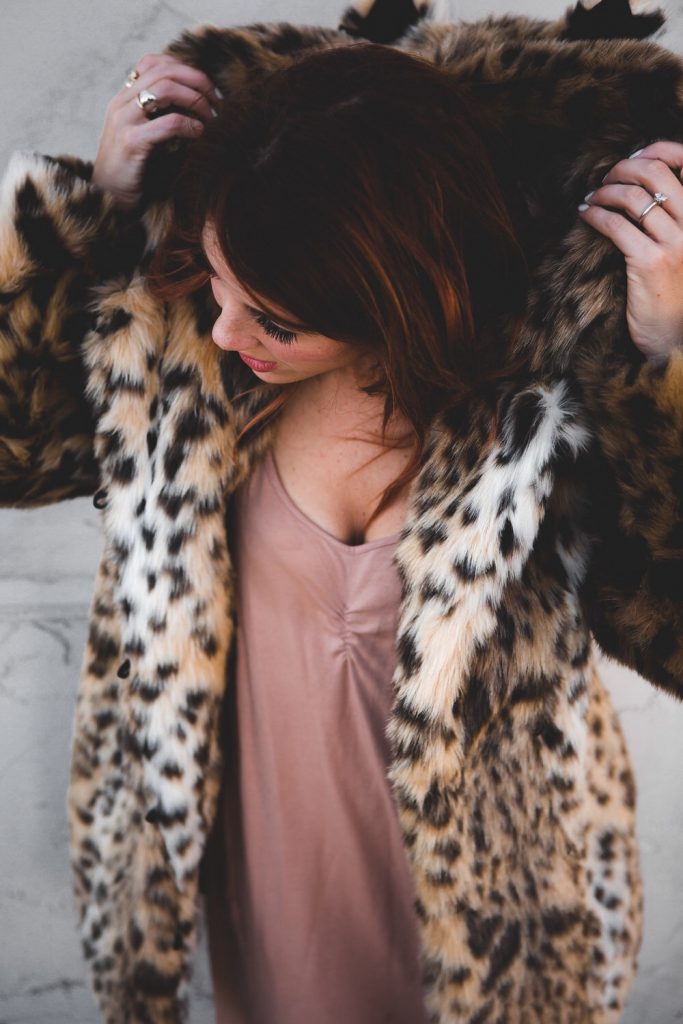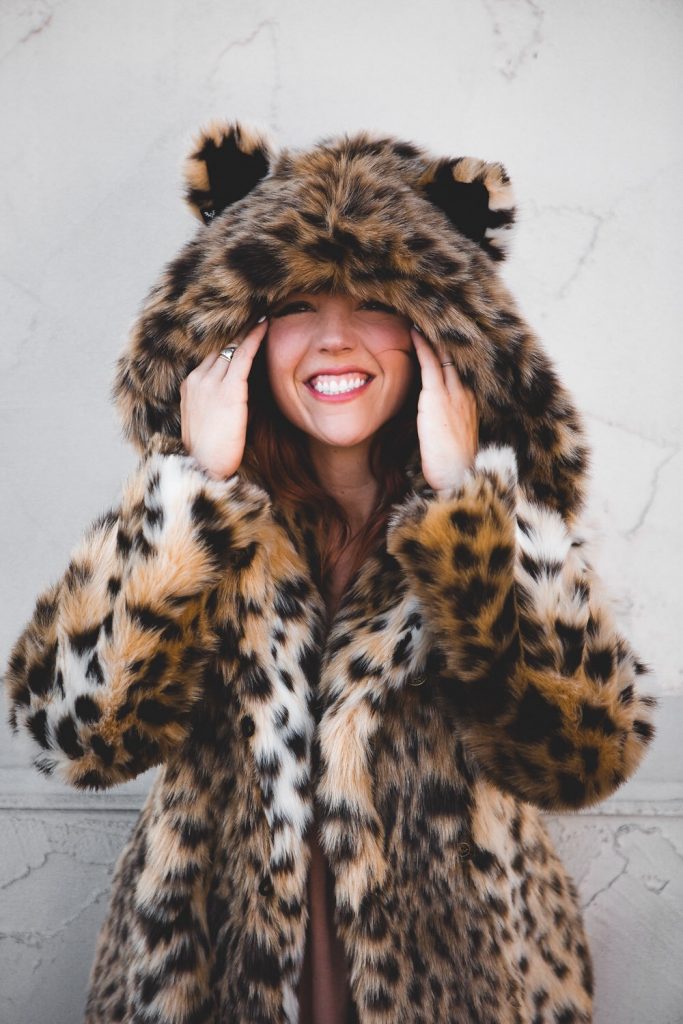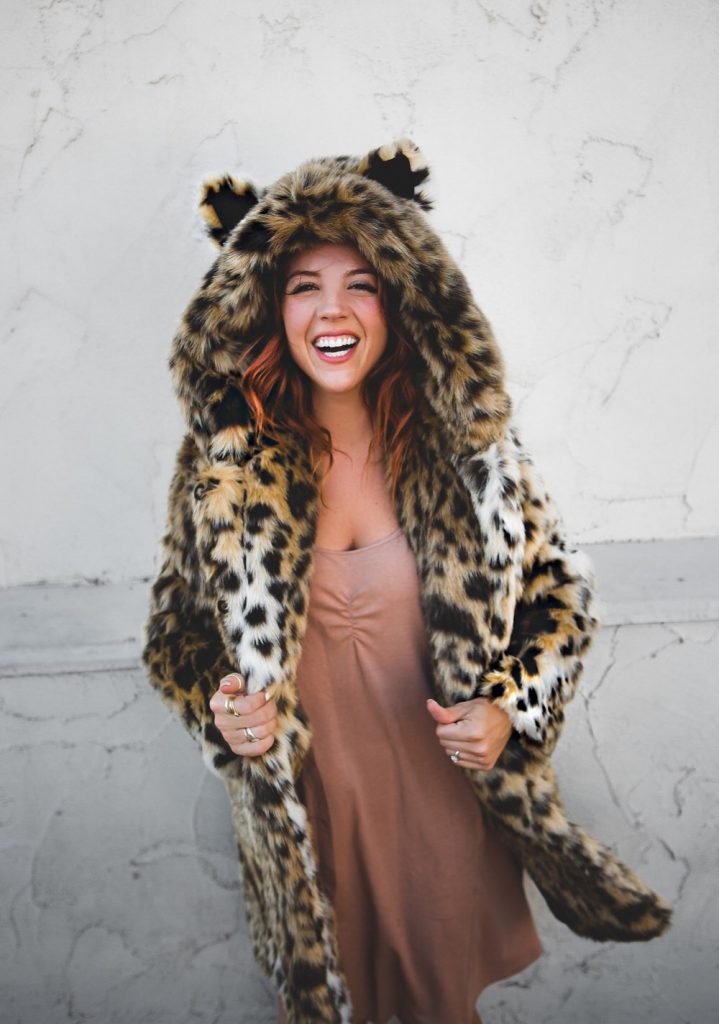 coat: spirit hoods in cheetah, size XS // fair trade, organic dress, size XS: miakoda new york
We all have a spirit animal… and now you can HELP yours fight extinction.
I went to NYC recently, and on the streets and in each bar/restaurant I popped into, I kept on spotting these faux fur hats, jackets, and coats on both men and women.  Some were cropped, some were hip length, some were floor length, and there were all different types of animals.  I HAD TO KNOW WHAT WAS GOING ON.
I asked a chic-looking woman in a grey wolf-looking coat where she got it, and she told me about Spirit Hoods. Handmade in the USA of 100% faux fur, Spirit Hoods are not only super cute, fun, and warm–  But their mission is to bring the spirit of the wild into city life, while partnering with rescue/conservation organizations to save animals.  10% of each purchase goes to help conserve your chosen animal.  Animals represented: Lions, tigers, polar bears, cheetahs, pandas, wolves, and more.  I also love the attention to detail of each jacket (hidden, large pockets, hand warmers, custom made buttons).  
I love the fun and creative nature of Spirit Hoods… If you do, too, check them out and learn more here!
XOX, stay warm out there!
Molly