…Bloody Marys, rescue dogs, messy hair and no makeup!
(Shown:  Waxed cotton parka, available HERE // "Thor" baseball tee from Target // Similar skirt HERE )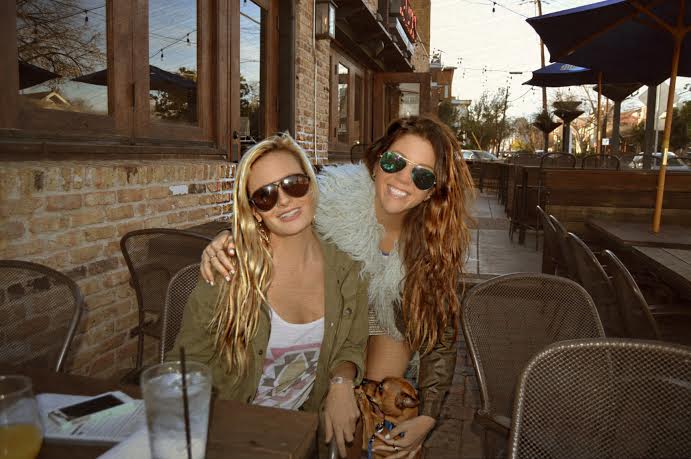 (Shown: Charlie frantically scrambling to be with his mom at ALL TIMES)
One of my best friends, Kellie, had always tolerated dogs for as long as I've known her. Didn't love them, but wasn't one of those frightening people who hated them, either. She took my obsession with my animals in stride– viewing it, I think, as slightly eccentric yet endearing behavior.
Then one day, when Kellie was feeling particularly vulnerable (Yep. That's when they getcha.), the face of a little dachshund- chihuahua mix popped up on her Facebook feed. An acquaintance of Kellie's had found an injured, flea and heartworm-ridden little guy on the streets and couldn't keep him.  Kel felt inexplicably drawn to the dog, and, somewhat mystified by her own actions, drove straight to meet him. When she arrived, the quivering pup (now lovingly referred to as "Charlie")– who was scared to make eye contact with anyone else– went straight into Kellie's arms. It was love.
Kellie did her due diligence, taking Charlie to the vet and posting "Found Dog" flyers around the area where he was found… But after 2 weeks, she was officially Charlie's, and Charlie was officially hers.  She still is unsure of what spurred such a change in her; to want and love and care for this dog so deeply.  All she knows, two months later,  is that Charlie has redefined what unconditional love and being a best friend means to her, and that she can't picture her life without him in it.
AWWWWWWW.